Where Professional Tennis Needs to Change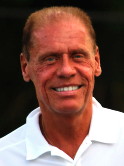 Ron Waite, USPTR
Here we are in November. For those of us who live north of the Equator, the outdoor season is ending. Those in the lower hemisphere are just beginning to see the weather permitting outdoor tennis.
The professional tours (ATP and WTA) will be hosting indoor championships as they end the calendar year. Normally, these indoor surfaces are extremely fast and favor the players who serve and return serve well.
For the past few years, I have received lots of e-mail from readers who ask me what can be done to make tennis more competitive for all types of players on the pro circuits. These inquiries usually come in droves during the fortnight known as Wimbledon, but the indoor championships elicit similar questions from readers.
For several years, I have given the question of "balancing" the game some serious thought. The problems arise from several factors.
First, racquet technology has made the game more powerful than ever before. Both the men and women on the tours are literally capable of hitting groundstrokes that were unthinkable during the wood racquet era.
Second, more and more pros are seriously dedicating themselves to conditioning. Now, Harry Hopman was not one to accept a lack of conditioning in his Davis Cup teams, but for his era, he was relatively singular in his demands. Now, cross-training, sports science, nutrition, and of course, strength training have made women and men on the tours more capable of hitting harder, moving quicker in matches, and endurance is the norm…not the exception.
Surfaces have changed in the modern era. There are fewer pro tournaments played on natural surfaces (grass and clay) than was once the case. Hard courts are the norm in outdoor tennis events. Indoor events may be played on a host of surfaces that range from a rubberized court to a simple hard court.
The same can be seen in NCAA collegiate tournaments. With the exception of grass tournaments, the USTA events range from red clay, har-tru, indoor, and outdoor surfaces. In these USTA events, the surface speed may vary greatly.
The problem that the modern game presents from the viewer perspective is obvious to ITA, WTA and ATP. Fans want to see matches that are competitive. They want the players' skills and strategies to dictate the winners, not the surface.
Consider the WTA events of the last year. Without much exception, the top 10 ranked players consistently ended up in the semi-finals. On one level this shows that the rankings are accurate. On another level, it means that those who have the ability to win on hard courts will more likely prevail throughout the year.
Pete Sampras may be the last true serve and volley champion left on the ATP side of the pro circuits…of course, Patrick Rafter may return in the future. However, on clay and slower surfaces, Pete has less than stellar results. Why? The surface is difficult to move on if you are a serve and volleyer, the surface takes the "sting" out of first serves, and the return of serve is usually struck at shoulder level.
Remember when Thomas Muster was ranked number 1 in the world. John McEnroe, rightfully, challenged the validity of this title being bestowed upon such a clay court specialist.
Wouldn't it be great if every tournament presented a level playing field for virtually every player style? Wouldn't it be great to watch Wimbledon, and other fast court surfaces and actually see rallies? Wouldn't it be great to see a serve and volleyer win Roland Garros? (Fred Stolle in days of old had success on this surface, as did the legendary Rod Laver.)
So, what can be done? Well, here are my solutions…for whatever they may be worth.
First, racquet technology is not going to go backwards. Unlike major league baseball which limits bats to being constructed of wood, returning to wood racquets is just not a viable alternative. Racquet manufacturers have invested millions in developing the modern "stick." In fact, each year they attempt to use technology to develop newer and supposedly better racquets. During the days of wood racquets, the Stan Smith model was available for decades. With the money given to pro players for "endorsements" of frames…nobody is going to revert to the wooden racquet.
The larger ball idea was a great experiment in slowing down the speed of the game. However, you can find tennis retailers with large quantities of these balls that are just not selling. This is a good idea that just hasn't caught on. Besides, these balls wouldn't help the players who are at a disadvantage on clay.
One could change the dimensions of the court, but this would put clubs and tournaments in a tailspin.
My "solution" to equalizing the game focuses upon the serve. It was inspired in part by the NCAA Division I practice of playing lets on the serve as if they were "clean" serves.
First, I believe that each tournament on the pro circuits should be rated for speed. This rating should be performed by players who are selected randomly, coaches of players on the tour who are selected randomly, chair umpires (who see all sorts of surfaces) and by the tournament referee. Essentially, there would be three basic categories…fast, medium and slow surfaces. The rating assigned the surface will then dictate what the specific serve rules will be.
Now, it should be noted that each year, hard court tournaments re-surface all the courts used for match play. Some years (either by chance or by intent) the surfaces are faster or slower. I will never forget the year that Andre Agassi played the Volvo International, here in New Haven. The courts were literally designed to favor his game. They were medium fast, and "gritty" to allow for spin to be emphasized. This tournament later became the Pilot Pen. One year, Pete Sampras decided to compete in this event (normally, he would compete in the RCA Championships that were held in Indianapolis during the same week). Well needless to say, the courts at the Pilot Pen were lightening fast. How do I know this? Well, I played on a variety of the courts during these two events…including center court. Were the surfaces changed deliberately or was it just the nature of how the manufacturer's mix turned out each year? Either way, the tournament surfaces were not the same.
Grass courts are by their very nature fast, and it is unlikely that they will be slow. However, it is possible to slow them down a bit by allowing the "grooming" to let the grass grow thicker and to grow to a little higher. If the weather is very dry, grass courts can actually favor the groundstroker. Remember the year that Andre Agassi won Wimbledon? Well, that was a particularly dry year for this tournament.
Clay courts vary. Generally, all red clay courts are slow…especially if it has rained. Har-tru (green clay) can vary according to the type of "grooming" they receive. Still, the range for clay is from slow to medium with respect to speed.
Indoor courts run the gamut of speeds. Most, however, are lightening fast. They favor the serve and volleyer.
Once a fair assessment of a court speed has been made by the appropriate team (others may have better combinations of "judges" than I have proposed above), the rules would be as follow.
On surfaces that are rated fast, the server would be allowed only one serve.
On medium surfaces, the normal rules of the game regarding the serve would be in effect. On slow surfaces, the server would be allowed two serves with let's being required to be played.
With these changes in the game, I believe that each player (regardless of playing style) has a fighting chance of winning.
On faster surfaces, the big server would have to be judicious when she/he decides to go for an ace. Why? There would be no second serve to fall back on. This might mean that the number of aces is reduced and the amount of actual play is increased.
Medium speed surfaces are by their very nature neutral with respect to playing style. Any style of play stands a chance of winning on these surfaces…providing they are truly medium speed.
Slow surfaces greatly favor the receiver. It is hard to ace an opponent on clay or other slow surfaces. Allowing the service let to be in play provides the big server a chance to use her/his weapon to better advantage. These players may be a bit more willing to hit big, flat serves...receivers will have to be prepared to return these lets.
Although these solutions will not solve all the inequities that surfaces present, they may go a long way toward making tournaments on the tours more "balanced." In addition, these changes may actually make the rankings fairer.
Right now, the big server and big hitter are most likely to be on top…whether it is on the men's or women's tours. This can present some exciting play. But imagine a player like Mary Jo Fernandez (who is not actively playing on the tour) playing a Serena or Venus Williams. Could she truly compete with these big hitters on most of the surfaces that the pros play on today?
If tennis as a professional sport is to continue to grow, it must provide fair, unpredictable and balanced competition. These proposed changes may not be appropriate for the recreational, high school, or even, the collegiate player. However, pros are being paid to "entertain." Some changes in the rules that equalize the nature of surfaces are needed, if every tournament is to truly succeed.
Imagine Pete Sampras or Richard Krajcek winning Roland Garros. Imagine Gustavo Kuerten or Conchita Martinez winning Wimbledon. Imagine watching every women's and men's professional tournament and not knowing who will be in the final 8. Wouldn't that make the spectating more exciting? I hope so.



Turbo Tennis Archives:
1996 - 2002 | 2003 - Present
If you have not already signed up to receive our free e-mail newsletter Tennis Server INTERACTIVE, you can sign up here. You will receive notification each month of changes at the Tennis Server and news of new columns posted on our site.
This column is copyrighted by Ron Waite, all rights reserved. Questions and comments about these columns can be directed to Ron by using this form.
Ron Waite is a certified USPTR tennis instructor who took up the game of tennis at the age of 39. Frustrated with conventional tennis methods of instruction and the confusing data available on how to learn the game, Ron has sought to sift fact from fiction. In his seven years of tennis, Ron has received USTA sectional ranking four years, has successfully coached several NCAA Division III men's and women's tennis teams to post season competition, and has competed in USTA National singles tournaments. Ron has trained at a number of tennis academies and with many of the game's leading instructors.
In addition to his full-time work as a professor at Albertus Magnus College, Ron photographs ATP tour events for a variety of organizations and publications. The name of his column, TurboTennis, stems from his methods to decrease the amount of time it takes to learn and master the game of tennis.
---