Look At Your Trophy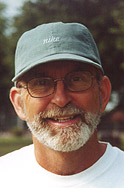 John Mills, USPTA
Look at your trophy! Usually it is a figure of a server. Look at the knees. They look like they are bending toward the net. Look at the back of the figure. It looks like it is "coiling" away from the receiver. Look at the toes of the figure. The heels are off the ground and the toes are carrying the weight. By doing these things you will prevent lower back pain, you will get more vertical on your serve (because you are forcing yourself to use your legs), and you will start "coiling" your body like a pro.

Lastly, look how the toss arm on the trophy goes to full extension, beautiful.

Remember, after you throw your toss -- coil and bend your knees simultaneously, lift your heels, leave your toss hand up as long as possible, then climb to hit the ball.

Look like the trophy when you hit your serve.

Good luck on the courts!



Tennis Anyone Archives:
1994 - 2002 | 2003 - 2016
If you have not already signed up to receive our free e-mail newsletter Tennis Server INTERACTIVE, you can sign up here. You will receive notification each month of changes at the Tennis Server and news of new columns posted on our site.
This column is copyrighted by John Mills, all rights reserved.
John Mills currently teaches tennis at the University of Houston, Clear Lake campus. John Mills' experience includes four years as head pro at the Windemere Racquet & Swim Club, where he was responsible for organization of all tennis activities at the club. John also played college tennis at the University of Houston and has spent 20 years teaching tennis at the Memorial Park Tennis Center, the Pasadena Racquet Club, and as the head pro at the Bay Area Racquet Club.
---