Why Do Many Players Miss Their Approach Shot?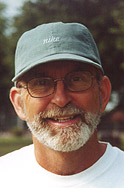 John Mills, USPTA
A big reason is that they are trying to hit the approach shot to "win" the point, not start the point to gain an offensive position. What is the fix?

Try this! Next time you receive an approach shot, tell yourself that you are asking your opponent for a volley or an overhead. Sound simple? Why does it work? Remember, when you are in a five-minute warm up, pre-match, you usually ask for some volleys and overheads. Where are you when you ask for them? Usually, you are inside the service line. If you were the player in the warm up feeding the ball to your opponent, it would not make sense to hit a winner with your feed. You want the ball to go to your opponent so you can warm up your volleys and/or overheads properly. By mentally asking for a volley and/or overhead you will feel less pressure to try a low percentage winner. You will win many more points by making the approach shot and allowing your opponent to make an error or a weak shot or an occasional winner (passing shot), than you will win by trying to hit winners off the approach. Remember, when you hit your approach shot you are asking for a volley or and overhead.

Good luck on the court! Have a great summer and stay hydrated!





Tennis Anyone Archives:
1994 - 2002 | 2003 - Present
If you have not already signed up to receive our free e-mail newsletter Tennis Server INTERACTIVE, you can sign up here. You will receive notification each month of changes at the Tennis Server and news of new columns posted on our site.
This column is copyrighted by John Mills, all rights reserved.
John Mills' experience includes four years as head pro at the Windemere Racquet & Swim Club, where he was responsible for organization of all tennis activities at the club. John also played college tennis at the University of Houston and has spent 20 years teaching tennis at the Memorial Park Tennis Center, the Pasadena Racquet Club, and as the head pro at the Bay Area Racquet Club.
---