Why You Should Be Patient!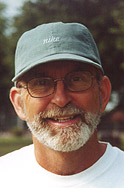 John Mills, USPTA
This is an actual text message between one of my teenage female students and me.

She is a good athlete, but is relatively new to tennis. She is on her high school team, which is very competitive. The girls on her team have been playing a long time and are very good.

Student: "Kiss all chances of me moving up, goodbye. Just lost to the worst girl on the J.V. (Junior Varsity) team. I might as well quit my lessons. I'm done now."

Me: "At least you're not a quitter! Life goes on! Love you!"

Student: No, really it is finished! I just lost in District to the worst girl on J.V. I don't have anything left!"

Me: "One day at a time. Become more determined."

Student: "I don't even know how that happened. It's not worth it anymore. I can't win a match. I lose everything!"

Me: "Calm down! Look for the good that can come of this!"

Student: "Nothing good can come out of this! I'm terrible! I didn't even get a medal in the J.V. Auxiliary draw. I lose every match I play."

Me: "You have to lose before you can win! Everybody goes through this!"

Student: "When does it end, because every time is seems like things are getting better, they become much worse!"

Me: "Ride the wave."

(Right after this, she wins her next match)

Student: "4-6, 6-4, 10-8 I gotcha!!

(She knows when she sends the text that I'm riding in the MS 150 Houston to Austin bike ride)

Student: "Also, don't bike and text. Good luck!"

Me: "Thanks"

Student: " Your suppose to say "Good Job"."

Me: "Needless to say -- Great Job!"

It pays to be positive!

Good luck on the courts!





Tennis Anyone Archives:
1994 - 2002 | 2003 - Present
If you have not already signed up to receive our free e-mail newsletter Tennis Server INTERACTIVE, you can sign up here. You will receive notification each month of changes at the Tennis Server and news of new columns posted on our site.
This column is copyrighted by John Mills, all rights reserved.
John Mills' experience includes four years as head pro at the Windemere Racquet & Swim Club, where he was responsible for organization of all tennis activities at the club. John also played college tennis at the University of Houston and has spent 20 years teaching tennis at the Memorial Park Tennis Center, the Pasadena Racquet Club, and as the head pro at the Bay Area Racquet Club.
---