Practice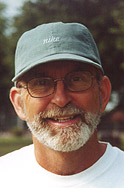 John Mills, USPTA
Practice the way you want to play! Many times I see my students and other students practicing the wrong way. They go out for hours and hit many hundreds of balls. However, they are not simulating the pressure of winning and/or losing the point or playing by keeping the score and playing while people are watching.

The sooner you go out and simulate the actual pressure of the match by keeping score the sooner you get better. There will always be a winner and a loser. That's what makes competition fun and rewarding.

I have lost many matches and felt very satisfied with the way I played and very much enjoyed the experience. You must always try to win, but it's impossible to win every time. But, you must enjoy the match pressure and the experience. So, do not go out there day after day and hit the balls mindlessly. Play points, play games, play sets, play matches, etc. There must always be something to win or something to lose. That's what makes it fun to play tennis or any competitive sport.

Good luck on the Court!





Tennis Anyone Archives:
1994 - 2002 | 2003 - Present
If you have not already signed up to receive our free e-mail newsletter Tennis Server INTERACTIVE, you can sign up here. You will receive notification each month of changes at the Tennis Server and news of new columns posted on our site.
This column is copyrighted by John Mills, all rights reserved.
John Mills' experience includes four years as head pro at the Windemere Racquet & Swim Club, where he was responsible for organization of all tennis activities at the club. John also played college tennis at the University of Houston and has spent 20 years teaching tennis at the Memorial Park Tennis Center, the Pasadena Racquet Club, and as the head pro at the Bay Area Racquet Club.
---