A Game For a Lifetime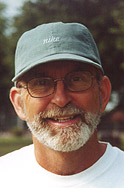 John Mills, USPTA
Over the Christmas break, I met four guys, all around 22 years old, playing tennis on my courts where I teach. Ends up that they have all been friends since grade school. They started playing tennis and all came from a sports background: soccer, baseball, etc. They were energetic and hilarious. I started giving them some tips and immediately they got better. They all had terrible rackets, so I convinced them to go buy new ones. That really helped. They voluntarily helped me install new court benches and windscreens. They were a lot of help.

I find out they all have been to college and all have degrees. They are all waiting for their first jobs to start. So what am I trying to say? I think it's great that these four guys have been friends since childhood and they keep up with each other. Also, they have found an outlet in tennis that is healthy, both physically and psychologically. I imagine these four guys will go out on their own paths in the world, but I am betting that tennis will play a part in their future. This is why we all say that tennis is a game for a lifetime.

Have a great time on the Courts!





Tennis Anyone Archives:
1994 - 2002 | 2003 - Present
If you have not already signed up to receive our free e-mail newsletter Tennis Server INTERACTIVE, you can sign up here. You will receive notification each month of changes at the Tennis Server and news of new columns posted on our site.
This column is copyrighted by John Mills, all rights reserved.
John Mills' experience includes four years as head pro at the Windemere Racquet & Swim Club, where he was responsible for organization of all tennis activities at the club. John also played college tennis at the University of Houston and has spent 20 years teaching tennis at the Memorial Park Tennis Center, the Pasadena Racquet Club, and as the head pro at the Bay Area Racquet Club.
---