2009 Western & Southern Financial Group Masters & Women's Open
Cincinnati, Ohio, USA - August 13-14, 2009
Editorial by Vince Barr.

Photography by Pablo Sanfrancisco.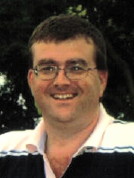 Vince Barr
Through The Ladies Quarterfinals

August 14, 2009 -- I got into Cincinnati last night (8/13) missing most of the day's action at the Western & Southern Financial Group Masters Women's event. Since I was traveling from Phoenix and losing three hours flying east, I knew that I was going to miss most of the day's matches. Yesterday's schedule presented a "Who's Who" of professional women's tennis players with both of the Williams sisters in action as well as Kim Clijsters, who was returning to the WTA Tour at the after taking two years off to get married and have a daughter. In the evening match, Dinara Safina, the world's top-ranked female player squared off against China's Peng Shuai (pronounced "ssh-way"). I was really looking forward to seeing the Williams sisters. I had attended a couple of Serena's matches in the past (in 2000 at the Ericsson Open in Key Biscayne, FL, when she lost to Jennifer Capriati 6-7 (2), 6-1, 3-6 as well as in 2006 here in Cincinnati when she came back to the WTA Tour after a six-month injury layoff and destroyed Amy Frazier, 6-2, 6-2). However, I had never seen Venus play live so I was hopeful that she would pull through her match with Italy's Flavia Pennetta. Unfortunately, that was not to be.
Venus' series with Pennetta was dead even at 3-3 with 4 of the six previous meetings taking place on hard courts and the last two on clay. Each player had won two matches each on hard courts in their 6-match series and they had split their meetings on clay, so it was a tossup as to who was going to pull through. Venus was the higher-ranked player (# 3 in the world as of the August 10th rankings) and had never previously played an event in Cincinnati. Pennetta was ranked 12th in the world and played here once previously in 2004 when she reached the quarterfinals (losing to eventual tournament champion, Lindsay Davenport, 2-6, 2-6). Pennetta pulled a mild upset in beating Venus, 7-6 (2) 6-4. I say "mild" deliberately because with a ranking of # 12 combined with the fact that the players are so good, anything can happen on a given day. After the match, Venus said that "·I have to give her credit for playing well and keeping the ball in play. I just made too many errors today. I don't feel like I executed my game effectively. I could have been more aggressive and played more in the court. After awhile, it (became) obvious to (me) that she was just keeping the ball in play and waiting for me to self-destruct, and I kept pressing that red button today and it didn't work out." For her part, Pennetta's confidence was rising with her win in Los Angeles the previous week (defeating Samantha Stosur, 6-4, 6-3). But her mental approach to playing a "better" opponent is to "go into the court and think I can beat them. If you go on the court and just think (that) you want to (have) a good result, you (won't) be able to beat them."
On Day 2, I was looking forward to seeing Kim Clijsters play. Several years ago when she was still dating Lleyton Hewitt, she came to Cincinnati and was very impressed with the venue and the organization of the event. At that time, she was coming off a wrist injury and wasn't playing but noted to the media that if she could play here, she would love the opportunity to do so. Therefore, it was not a huge surprise that when she decided to rejoin the women's tour, she wanted her first event to be in Cincinnati. Of course, prior to playing here, she played in several exhibitions, most notably partnering with Great Britain's recently retired Tim Henman in their "celebrity" doubles match at Wimbledon this year vs. the ultimate power couple in tennis: Steffi Graff and her husband, Andre Agassi. They had the honor of playing the first indoor tennis match with the enclosed roof at that storied venue a couple of weeks before the 2009 event began. Clijsters also played some World Team Tennis (for the St. Louis Aces) in late July.
But Cincinnati was her first official action on tour. Her first match pitted her against France's Marion Bartoli. Their only previous meeting was six years ago in San Diego that she won rather easily 6-1, 6-1. Bartoli really didn't know what to expect "because I haven't seen her play (in) two years. I think that was the reason why I didn't start well, because I just tried to figure out the way she was playing (while) forgetting to play myself. You know, two years after (having last played a match) it was pretty amazing to see how well she is playing now," Bartoli noted. She did think that Clijsters improved since she has been away. "I thought that before she retired, her forehand was weaker than the backhand, but today, it was the opposite. I was placing the ball out wide on her forehand (but) she was coming up with (some) amazing shots on (that) side. So I went to the backhand, and you know, it was a little bit better," Bartoli continued. "But the way she was moving and hitting (her) points and her physical strength after two years without playing a match, it's just amazing. For her first match (back on Tour), she was already playing at the top 10 level."
Clijster's next match was against Switzerland's Patty Schnyder whom she defeated in straight sets, 6-2, 7-5. "The main thing I was happy with today was (that) the first serve percentage was a lot better than in the first match (49% vs. Bartoli and 65% vs. Schnyder). She was asked about her movement on the court as had she noticed any changes in her fitness level after spending time away from the game? "At home, I train with my coach and do a lot of different exercises. At a tournament, you play a lot of different players every day and that's an adjustment," Kim explained. "So that needs some getting used to and also the footwork to the types of players that you play." Kim then played Svetlana Kuznetsova and, while dropping her first set of the tournament, emerged victorious 6-4, 4-6, 6-2 which set up her clash against Dinara Safina, the world's top-ranked female player.
Kuznetsova started slowly and she knew it. "I was a little bit frustrated in the first set. I (made) so many unforced errors and didn't move very well (making her shots a lot longer than they had to be due to poor footwork). Still, I had (some) opportunities; I was just down one break and I still came back," Kuznetsova continued. "I think I lost it (in the 3rd set) when I had chances to break her (at the start) and it was deuce (but then) I made two unforced errors, which I (just) can't do in this type of match," Kuznetsova concluded. Kim thought that the momentum of the match might have changed a bit in the second set when "she started just hitting a lot of winners and hitting the ball deep and powerful. She had some really good serves where I felt pressure in the beginning of the rallies," Clijsters noted. Kim thought that Svetlana played with more confidence than in their previous matches (Clijsters had a 6-1 edge in their previous seven meetings) and "the experience that she's had over the last few years, winning a Slam this year (defeating Safina at the French Open) and beating some good players and hard hitters; that's something where I think she took over. That experience (of prevailing in a Slam final) came up in the second set when she was down and she really started to step up her game. I was just glad (that) she didn't step it up another notch in the third set!" Kim laughed.
I watched Kim's next match with Safina and despite the outcome (I personally would have preferred that Clijsters had won that match because I think it would have been great for women's tennis with the "comeback" story angle as well as her playing well despite the long layoff); it was a great match to see played live. Safina ended Clijsters' Cincinnati tournament in straight sets 6-2, 7-5. Dinara was asked what she expected from Clijsters' game and she noted that "because we played so many times (in seven previous matches, Clijsters won the first six with Safina breaking through in Rome in 2006 in the Round of 16 with a 6-4, 7-6 (2) win in the last match they had played), I knew exactly what to expect from her, because I look at her like a Top 10 player," Safina noted. Before their encounter, Kim complimented Dinara on the improvements she had made to her game while Clijsters was away; basically, she pointed to Safina as the one individual player who had made the most progress with all aspects of her game while she was off the WTA Tour. Safina smiled at the compliment and then noted that "from the beginning of last year, (you've got) two completely different players on the tour. I (have) been overweight; everything was there (but) mentally, (I had been) struggling. So, now I think (that) I'm one of the fittest (players) on the tour. I'm positive, smiling, playing my game and enjoying it much more," Safina concluded.
In the first set of their match, Clijsters had great difficulty holding serve as she was uncharacteristically broken in three straight service games despite being the first player to break in the match and holding a very brief 2-0 lead. Kim had a very solid first serve (76%) but was not able to win many points with it (8-of-19 for a very poor 42% compared with Safina's first serve of 68% but converting at a much higher rate (10-of-13 for 77%). When you combine Safina's ability to hold her own serve (only one service break in two opportunities) with being able to break Kim's serve three times, you're left with little drama in a 25-minute first set which Dinara won rather easily, 6-2.
The second set looked like a completely different match entirely as both players traded breaks and Clijsters smoked a wicked cross-court forehand right on the doubles alley line to go up 4-1 in the second and momentum was definitely on Kim's side. In the post-match press conference, I asked Safina if she suffered from a lapse in concentration when she was broken twice in consecutive service games and she indirectly agreed that "maybe I slowed down a little bit and she used that (to gain some momentum). You know, in the first set, I was much more dominating, (hitting my shots well, whereas) in the second set, I stepped back a little bit instead of stepping in (to my shots, which is characteristic of a defensive posture in a match where you are playing not to lose rather than to win)," Safina recalled. "(However, it was) good that I changed it. I didn't let it (the match) go," Safina noted. I then asked her what she told herself to go back on the offensive as she won six of the next seven games (being broken once in the interim by Clijsters) to take the second set 7-5 as well as the quarterfinal match. The first thing she did was note that her opponent had started to dominate the match and realize that if she wanted to turn it around, she would have to do more. Safina said that while she was going down to a 1-4 deficit in the second, she noticed that "I (was) starting to run behind the ball instead of moving her around (the court). So I was like, OK, (let's) do a little bit more. (In a match) if I'm going down, I have to level up," Safina concluded. Finally, I asked her what she was especially pleased with in her game and what she still needed to work on in order to improve and she cited court awareness and movement. "After my good shots, I need to step a little bit closer to the court. I get many short balls and sometimes, I don't (effectively) use them," Safina said.
Despite the loss, Clijsters was pleased with the results of her first tournament in two years. "I'm definitely pleased with the level that I've had in these four matches; looking back at it now, I had my chances in the second set," Clijsters said. "I kind of feel like I want to go out there right now and do it all over again and try to figure out a few things, but yeah, I had my chances. It would have been nice if I could have stepped it up and got into a third set," Kim said. In the press conference, I noted that she was broken three times in the first set and asked her what the matter was since it was so uncharacteristic of her to do that. She pointed to a combination of serving into the sun from the north end of the tennis court to the quality of her opponent. "She (stands) so far behind the baseline with that serve. The only thing you can try to do is place the ball really well and go out (there) and get the ball away from her," she said. Tactically, "hitting those power serves against her doesn't make any sense because the balls come back deeper," Clijsters noted. "I was trying to mix it up a little bit, which, not having played in awhile brings you a little bit out of your comfort zone. (But) again, all credit to her. She really made it tough for me out there. I knew before the match (that) her forehand has always been her weaker side but she doesn't really give you the opportunity to attack it, because she's worked out a game plan that involves a lot of backhands," Clijsters continued. "From the minute she gets the shot into her forehand, she tries to go down the line, so you know, you have to go back cross-court again. In the past, you (had reason) to doubt that she was really into her game (but) I think she's really figured it out now," Clijsters said.
I also wanted to know a little bit about her psychological makeup after going down so quickly in the first set as it would have been easy to call it a day, claim that she got out of this tournament all she was looking for in her first event back since giving birth to her daughter Jada Ellie Lynch on 2/27/08. But she fought tenaciously to get back in, which was greatly impressive given her circumstances. "When a first set like that happens, the only thing you can do is try to take a few things out of it, remember what you did well and just start from there. That's what I tried; there were a few key points where I had 40-love on one of my service games (but lost). That's why I'm here, just trying to get used to those situations again and maybe taking a few more risks at 40-love, going for that serve a little bit more," Clijsters said. Again, Safina's aggressive play on her service returns didnāt help matters any as "I hit a lot of unforced errors (and) didn't have the amount of winners I would have like to have liked to have had. But I just didn't have any opportunities to hit winners because everything was so deep. I kind of felt like my upper body was always leaning backwards because the balls were jumping up high today. Whenever you're out there, you always try to look for solutions that can help you win," Kim said.
The last question was a personal one for all you working mothers out there as I asked her how becoming a Mom has changed her priorities in terms of being able to effectively balance work / life issues and she said that "the amount of time that I put into my tennis is shorter, but the quality is a lot higher. I think that is something that changes (especially) over the last year and a half or so. I think you really have to (change how you work)," Clijsters said. "Even if I wasn't playing tennis and just being at home, you have to plan; I've become a much bigger planner (whereas before) I wasn't. I was just, 'let's go with the flow and see what happens'. (Now) when you become a mother and a wife, you know, you have a family and you plan things. I think that in a way, that's also good. It helps. It makes things easier," she concluded.
Not all of my articles will be this long but I wanted to spotlight Kim's comeback to the world of professional women's tennis since it is such a big story. Also, I was also trying to get into the players' head a little bit to glean some insights all of you can use in your matches whether you play seriously in leagues or just for fun. If you think of any questions you want me to ask specific players, feel free to send them to me. I can't promise that I will be able to ask them what you want to know and generally, I keep the questions about their professional lives only and not about their personal ones (the question about Clijster's take on motherhood being an exception rather than a rule). But having said that, send them to me and I'll see what I can do.





Player Profile Index (Men) | Pro Tennis Showcase Archive | Player Profile Index (Women)


SUBSCRIBE TO THE TENNIS SERVER PHOTO FEED
All Tennis Server photography is copyrighted by the photographer and/or the Tennis Server, and all rights are reserved. You may not copy these images without permission. While you are welcome to create hyperlinks to Tennis Server web pages, you may not embed these images into other web pages or blogs without permission. To request permission, please use this contact form. Please be sure to clearly indicate exactly which photograph(s) you are requesting permission to use, as terms and conditions will vary depending on the photographer and the photograph.
---