BNP Paribas Open 2010, Indian Wells, California, USA
March 12, 2010
Editorial by Vince Barr.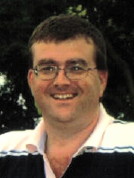 Vince Barr
Hit For Haiti in Indian Wells

March 12, 2010 -- On January 12, 2010, a 7.0 magnitude earthquake struck the Caribbean island nation of Haiti causing over 200,000 deaths (from the Haitian government's official estimate of the number of lives lost during the tragedy) and wrecking widespread physical devastation and disruption of daily life there. This event occurred shortly before the start of the 2010 Australian Open and inspired Roger Federer to inquire about doing some sort of benefit involving fellow professional tennis players. The first person he discussed the subject with was Rafael Nadal, who quickly agreed that he wanted to participate. In less than 24 hours, Andy Roddick, Novak Djokovic, Serena Williams, Kim Clijsters, Lleyton Hewitt and Samantha Stosur rounded the mixed doubles teams in the "original" Hit for Haiti benefit in Australia.

Larry Ellison, founder of the Oracle Corporation and recent purchaser of the BNP Paribas Open at Indian Wells, CA, wanted to do another benefit performance at his tournament. The format was going to be two doubles matches: one for men and the other for women, rather than a single match. Of course, he was able to benefit from a greater amount of time in which to organize his event. Both matches were played on Friday night, March 12th on stadium court and it quickly sold out. The goal was to raise at least $1 Million for the American Red Cross' relief efforts in Haiti.

The women's match featured Martina Navratilova paired with recently un-retired Justine Henin vs. recently retired (and apparently planning to stay that way) Lindsay Davenport with Steffi Graff. Together, the women represented 50 Grand Slam singles titles with Steffi accounting for nearly half that total (22) whereas Martina accounted for over 1,000 career match wins (actually 1,442 which is just an astounding figure especially considering that she only lost 219 matches for a career match winning percentage of 86.8%). All four players earned well over $20 Million in their careers and were ranked # 1 in the world for a collective total of 924 weeks (17.8 years). The format of the match was one set with the winner being the first to win eight games with a "super-tiebreaker occurring at 7-all if the match got to that point. There was to be no-ad scoring so game point occurred at deuce with the winner of that particular game being the team that won the next point. As was the case in Australia, all the players were "miked" up which led to some interesting moments as the crowd was able to hear the conversations between the players. Between both men's and women's matches, I think the guys did more talking (and some good-natured ribbing) between the players than did the women. All the players seemed to enjoy the encounter and they tended to play everything "straight up" (i.e., trying to actually win the match rather than just conduct a "hit and giggle" as the pro players like to describe a non-serious, non-competitive match).

One of the most entertaining moments came at 30-15, 1-all in the match (Navratilova serving) when the audio apparatus came off the backside of Steffi Graff as she was running back to retrieve an overhead. While the point was not replayed, Graff hit a good return of serve on the next point but they lost the game to go down 2-1 in games. Another audio malfunction happened to Steffi again in the next game and an equipment guy game out with some electric tape to firmly tape down the device to her back. Of course, the crowd got into it at that point and Martina playfully noted that the guy had to be careful where he put his hands since Andre wasn't that far away. The shot-making was high quality all around as each player demonstrated the shots that they were most remembered for. For instance, Steffi unleashed her "Frauline Forehand" while Martina had a very nice volley for a winner to go 15-all at 3-1 in their only set. Lindsay hit some nice backhand shots whereas Justine demonstrated her one-hand backhand. The match ended at 8-6 with the Navratilova / Henin team beating the Graff / Davenport team. After the match, Martina mentioned that "You're just happy that you made it and the expectations are much lower (than they were when you were playing on Tour). Basically, it's not about winning, it's about not embarrassing yourself!" Martina said. Justine joked with Lindsay Davenport that it was possible to come back after a long layoff.

The men's match was also entertaining which paired Pete Sampras and Roger Federer vs. Andre Agassi and Rafael Nadal. Agassi did his homework on Haiti by noting that despite all the financial aid that has poured into that country, so much more work had to be done. "America has stepped up for Haiti recently, but the truth is (that there are still) a lot of people homeless and next month is the rainy season (and) people (continue to) struggle with their lives and the next month (starts) the hurricane season. There are a lot of problems (over there, so) if we can keep the motivation to help them, that's a great thing," Agassi noted.

The men's doubles pairings reflected not only two different tennis generations (Pete and Andre vs. Roger and Rafael), but differing styles as well. Sampras was noted for his serve-and-volley style which is all but extinct on the men's tour. Taylor Dent still plays with a predominantly serve and volley style but he has not enjoyed as much success with it as did Pete. Of course, Agassi was noted as one of the best service returners in the game (with Nadal not far behind) and Federer has a dominating serve in addition to holding many of the existing men's professional records from a career standpoint. While Andre had the most career match wins (870) of the four men playing in the nightcap and enjoyed the longest career thus far in terms of years on tour (20), he still pales in comparison to the longevity records of Martina Navratilova. In fact, Martina has far more singles wins (1,442) than Andre had matches played (1,144)!

The match was very lighthearted with Andre doing most of the talking. Andre went for the "old school" tennis outfit by wearing sweatpants. A wooden racquet would not have been out of order had he chosen to bring one. At one point, Andre instructed Nadal "don't hit the ball to Federer, keep it between them," which drew lots of laughter from the crowd. As with the women's match, all participants brought out their respective arsenals. Andre hit several nice service return winners while Pete uncorked his running forehand. Andre noted that Roger was not all that intimidating and Roger retorted that it must be because he was Swiss and was very neutral (Switzerland is known for its historical neutrality in all global conflicts). At 1-1, 15-0 with Roger serving, the ball was put in play and Roger hit an overhead forehand down the middle of the court with Andre shouting "NO" to discourage Roger from slamming the ball for a winner. Federer returned it to Nadal who then hit it back to Federer and he hit it towards Andre. Agassi then hit the ball to Pete who lifted it cross-court to a waiting Nadal, who then returned it to Roger. That set off a six-ball rally between Andre and Roger (all to his allegedly weaker backhand side) while Sampras and Nadal observed the action. Roger ultimately ended that rally and the point with a very delicate lob winner that bounced not more than 3 feet from the net and which was unreturnable since both Agassi and Nadal were playing in the back court.

In keeping with the lighthearted nature of the match, Roger drew some laughter by imitating Nadal's deep grunts when hitting the ball. Not to be outdone, Pete and Andre started imitating each other. At 40-love, 1-1 with Roger serving, Agassi hit a 104 mph return winner off one of Roger's serves. Two points later, Federer got his revenge for an ace down the middle of the T which Andre challenged to no avail. That brought the score to 2-1 Federer / Sampras over Nadal / Agassi. Andre also managed to hit 124 mph on one of his first serves that generated lots of cheers from the sold-out crowd of over 16,000 people. One point into the fourth game of the match, Andre had the best quote of the day as he commented to Federer just before he served: "You know what 10,000 kids are saying right now? Who are those two old bald guys playing with Federer and Nadal?" To which Sampras pointed out that, "hey, I've got a little left but you're like Kojak over there" while the crowd laughed. The "Kojak" reference was to American actor Telly Savalas, who played the title role in a very popular television series which ran from 1973-78. Savalas was totally bald and is best remembered for his trademark line "Who loves ya, baby?"

Probably the most memorable aspect of the performance was the fact that Andre had a made-to-order serve that you probably had to see in order to believe. At 1-2, 40-15 with Andre serving, he asked Roger (who was receiving his serve on the next point) where he wanted the serve to be placed. Roger asked for one to his forehand, then Andre asked him how hard he wanted the ball to be hit. Federer played along with the joke and said, make it a slow ball. Andre then remarked "yeah, but to you, that could be 140 mph" so then Roger arbitrarily picked a number for the serve speed and said, make it 113 mph, please. Then Andre said, "Ok, 113, I got this one on the nose" and then proceeded to hit his serve at 114 mph. In the words of John McEnroe, "You Can't Be Serious!" It's one thing to hit a serve fast or slow, with spin and / or devastating accuracy. But to hit the ball precisely as fast as you want to? That's a bit uncanny. To establish some perspective, normal walking speed is probably 2-3 mph. Agassi got his serve in play within one mph of what he was asked to do which is just ridiculous. There were several breaks of serve, but in the end, the tandem of Federer & Sampras beat Nadal and Agassi by a score of 8-6 in games played.

The recovery efforts in Haiti will take a long time to put the pieces of that country back together. The deaths of over 200,000 people destroyed some families and left many other children homeless as well as orphans. Unlike the recent earthquake in Chile, which was actually stronger than the one in Haiti, (8.0 on the Richter scale vs. 7.0 in Haiti), the reason that the devastation was so much worse in Haiti was because the buildings in Haiti were not built to withstand earthquakes whereas the ones in Chile were. The reasons for that are largely due to the fact that earthquakes are more common in Chile as that country lies along the Pacific Rim; it is a more geologically active fault zone than where Haiti is. Anyone in the United States can donate $10 or more by texting dialing 90999 and texting the word "Haiti" from their cell phone; a $10 charge will then appear on your phone bill. Outside the U.S., you can go to http://www.habitat.org, which is the website for Habitat for Humanity; they specialize in building homes for those who can't afford them and have been active in Haiti the last 26 years (according to their web site). The page takes a moment to load and then you can donate whatever amount you would like using a credit card. Obviously, giving to Haiti is totally optional; there is no official relationship between Tennis Server and any of the relief organizations currently on the ground providing assistance.





Player Profile Index (Men) | Pro Tennis Showcase Archive | Player Profile Index (Women)


SUBSCRIBE TO THE TENNIS SERVER PHOTO FEED
All Tennis Server photography is copyrighted by the photographer and/or the Tennis Server, and all rights are reserved. You may not copy these images without permission. While you are welcome to create hyperlinks to Tennis Server web pages, you may not embed these images into other web pages or blogs without permission. To request permission, please use this contact form. Please be sure to clearly indicate exactly which photograph(s) you are requesting permission to use, as terms and conditions will vary depending on the photographer and the photograph.
---