Farmers Classic LA Tennis Open 2010, Los Angeles, California, USA
July 30, 2010
Editorial by Vince Barr. Photography by Harvey Rubin.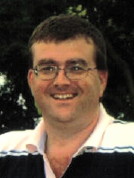 Vince Barr

Farmer's Classic Los Angeles Tennis Open Quarterfinals Report

The quarterfinal round of the Farmer's Classic began on Friday, July 30th with the first match being defending champion Sam Querrey vs. Rainer Schuettler. For Querrey, a Southern California native, playing close to home was a great opportunity for his friends and family to see him play. However, that also meant that he was susceptible to the inevitable distractions that entailed. Despite losing a set in his second round match against South Africa's Kevin Anderson, which Querrey attributed to a loss in concentration, he appeared to relax today and use all the weapons at his disposal in a match that took him the full distance in two hours and 20 minutes. Both Schuettler and Querrey had played each other twice previously this year, with each player winning one match and each was a tightly contested affair. Schuettler won their initial match in the first round of the Australian Open, 6-3, 2-6, 6-4, 6-3. Then Querrey beat Schuettler in the semifinals of Queen's Club in a match he had to play coming from behind by dropping the first set in a tough tiebreaker, 6-7 (9), 7-5, 6-3.

Fortunately for Querrey, he had a little help in today's match against Schuettler, with the latter donating points at an alarming rate courtesy of a bunch of unforced errors (nine in the first five games of the match alone). That helped Querrey win the first set rather easily on the strength of three service breaks as he took the initial frame, 6-2. In the first set, Schuettler posted a -8 plus / minus (5 winners vs. 13 unforced errors) while Querrey was a +3 (13 winners against 10 unforced errors).

The second set started a bit better for the grizzled German veteran (who turned 34 this year back in April) as he quickly held serve, broke Querrey and held again to go up 3-0. Partially accounting for the dramatic early difference between the first two sets was Schuettler's dramatic improvement in his serving. Rainer managed to win only 35% (8 of 23) of his service points in the first set vs. 67% early in the second (10 of 15) and had a 10-6 edge in total winners by the time he served his second game of the second set. But the second set was a bit sloppy from both participants as it contained several streaks with Querrey roaring back to even the set at 3-3 only to lose the next three games to drop the second set at 3-6.

The third set was relatively even with neither player managing to obtain an edge against the other until 4-4 when Schuettler unexpectedly broke Querrey to take a late lead at 5-4. Sam had to break back immediately or he was going to lose the match. That fact greatly intensified his focus and concentration as he went down 15-love but then won four successive points to even the set at 5-5 courtesy of a deft drop shot at 15-30 with Schuettler serving. Sam's unforced errors also crept up (16 in the third set alone at this point in the match) which didn't help him any as he proceeded to get broken again to go down 5-6 in the third. Schuettler sprayed a few more errors and gave Querrey new life into the third set and match-deciding tiebreaker. Querrey held his first serve and managed to hit a passing volley behind Rainer to take a 2-1 edge. Sam's footwork also appeared to be improving throughout the match according to Darren Cahill, as he went up a mini-break when the players changed ends at 4-2 Querrey, with Schuettler still serving. Sam hit a net cord wide and held both service points to go up 6-3 when Schuettler started serving again. Rainer managed to hold his first service point in his next service opportunity but then pushed a deep volley long to give the match to Querrey, 6-2, 3-6, 7-6 (4).

The second semifinal of the day, Janko Tipsarevic vs. Marcos Baghdatis was not supposed to be televised, but due to the length of the Querrey / Schuettler match, it was joined in progress by the Tennis Channel in the second set after Baghdatis lost the first, 3-6. At 3-3 in the second, Marcos held serve to go up 4-3. Coming into this particular encounter, they had played each other twice previously with Marcos winning both hard court encounters (2005 Tokyo in the first round 6-4, 6-4 and in 2007 in Marseille in the Round of 32 6-3, 6-4). Baghdatis entered today's match with a ranking of 26 while Tipsarevic came in at number 46. Obviously, Marcos has had the better year of the two since he had the higher ranking and started off the year right with a title in Sydney. He followed that with a semifinal showing in Dubai (losing to Novak Djokovic 7-6 (2), 3-6, 4-6), another semifinals loss in Munich to Marin Cilic by a score of 6-3, 2-6, 3-6 and a quarterfinal loss in Nice, France, to Leonardo Mayer, 7-5, 3-6, 4-6. One interesting fact about all those matches was that he won the opening set but lost all the others. So, either his concentration wanes as the match goes on or perhaps he thinks that winning the first set entitles him to a match win. Another possible explanation could also be that in two of those three losses, he was playing a higher-ranked opponent who realized that they would have to increase their level of play in order to beat him and were able to do so more than Baghdatis was able to raise his level.

Therefore, going down a set to open the match could have been in Marcos' best interest as his quarterfinal match unfolded but that was not to be. While Marcos improved on his first set first serve percentage (at 40% in the first which he lost, 3-6 to 57% in the later stages of the second), Tipsarevic also was able to improve his first serve from 53% to 64%. Baghdatis held to go up 5-4 and at 30-all, Tipsarevic dumped a volley into the net to go down 30-40 but recovered on a nice net cord volley that landed inside the baseline to get to deuce and ultimately, 5-5. Marcos played a rather loose service game to go down love-40 at a critical point in the match to give Janko three break point opportunities. The first one was swatted away on an ace but he double-faulted to go down a break at 5-6 with Janko simply needing to hold serve to advance to his fourth semifinal of the year. He was able to do that and won the match 6-3, 7-5 and will now play Sam Querrey in the semifinals on Saturday.

Tipsarevic was trying to be more aggressive, noting that Baghdatis was a better offensive player rather than a defensive one. In the previous two matches, he had not won more than four games in any given set against Marcos and thought that the key difference in those two encounters was that he was too defensive. You could also say that Janko has been on a bit of a roll lately. After his first round exit at Wimbledon this year, he got married, flew to Croatia where Serbia was playing in the Davis Cup quarterfinals, helped his team win that particular tie (they will next play the Czech Republic during the weekend of September 17-19 in Belgrade, Serbia) and then immediately flew to Atlanta, lost his first match there to Kevin Anderson, 3-6, 5-7 and then flew on to Los Angeles. So, in the space of two weeks, he traversed 10 time zones. It never ceases to amaze me how pro tennis players can so readily adapt to such a chaotic work schedule.

The third quarterfinal featured Feliciano Lopez vs. James Blake. For James, even getting to the quarters was a significant accomplishment in light of the serious right knee problems he has endured this year which, at one point, had him contemplating retiring from the sport. This was Blake's first quarter since Delray Beach (Florida) back in February. The low point of his summer was a first-round exit at Wimbledon to Robin Haase, 2-6, 4-6, 4-6. After that match, a disconsolate Blake noted that "If (my knee) doesn't get better soon, I'm not sure how much longer I want to play in pain." In the quarterfinal vs. Lopez, Justin Gimelstob noted that "if you take away James' mobility (with ongoing knee problems) you also take away his ability to be successful." Obviously, that would be the case with most players since knees are required equipment to play this game at any level let alone as a professional. But Gimelstob's point was that Blake depends more on his on court mobility as well as his ability to change directions quickly perhaps to a higher degree than other players who might possess a more dominant serve or excel to a high degree on their return games.

In any event, since Wimbledon Blake's attitude has changed on a number of fronts, beginning with his decision to take some anti-inflammatory drugs to help speed healing and make his knee feel better. His initial reluctance at taking that kind of medication centered around his belief that a side effect of the drug could cause problems later in life in his stomach. Whether or not that is the case, he has now chosen to embrace the use of anti-inflammatories, which has helped in his recovery, enabled him to go deeper in tournaments and improve his overall attitude towards his career. Given those injuries he has had to overcome, his ranking has taken a beating (down to # 117 as of the July 25th rankings). In this event, Blake took an hour to dispose of his first round opponent, Leonardo Mayer, 6-1, 6-4 and then went on to play a doubles match with Querrey against the tandem of Feliciano Lopez and Janko Tipsarevic. Blake / Querrey lost in straight sets, 6-3, 6-3 about two hours after the conclusion of Blake's singles match. Blake was asked about the timing of having to play both matches so close together, which was necessitated by the withdraw of Mardy Fish who had won in Atlanta the week before. Fish pulled out, citing fatigue so another marquee matchup was needed in the night session. He replied that it wasn't a big deal because he had enough time to at least grab a bite to eat for dinner. Blake then defeated Germany's Benjamin Becker 7-5, 7-6 (5) to reach the quarters.

In the first set of his quarter against Lopez, both players held serve until James was able to break him at 4-3 after having held, and then went on to hold again to take the set, 6-3. Blake only lost a total of three points on his serve all set, and he was serving at 65% in his first service game. He also returned fairly well, winning 36% of his first return opportunities (5 of 14 points). This might not seem like a lot, but Lopez was only able to win 7% of his first returns (1 of 15 points). In the second, Blake jumped out to a quick break and looked very, very crisp from a technical standpoint. He certainly was not lacking for any confidence much to the dismay of Lopez. But in his first service game of the second set, he found himself quickly down love-40 en route to getting broken to even the set at 1-1. In the first point of that particular service game, Blake returned a shot that landed close to the line with Lopez gesticulating that the ball landed wide. Hawkeye showed that had Blake challenged, he would have won as it just clipped the line in the doubles alley. Had Blake challenged, they would have had to replay the point of course, so there is no way of knowing whether or not this was a turning point in their match. James did not appear flustered by the call and turned his attention towards trying to reclaim the break.

Through the first four games of the second set, Blake enjoyed a plus / minus of +8 (14 winners against 6 unforced errors) while Lopez was only +1 (12 winners with 11 unforced errors). Blake eventually broke back and then both players held serve to get to 4-3 with James serving. Both players held on to their serves to get to a second set tiebreaker with Lopez serving first. Each one had a slightly positive record in the breakers this year with Lopez being in more of them (winning 9 of 17) whereas Blake won 4 of 7. Lopez double faulted at 2-1 Blake to deliver a mini-break to Blake and then followed up with an ace to give Blake a 3-2 edge. James then hit an ace as both players switched sides on court at 4-2. James sprayed a forehand wide to lose his advantage and the match was back on serve at 4-3 Blake with Lopez serving. Lopez held both serve points to take a slight advantage at 5-4, and then James buried a forehand into the net off an errant volley to give Lopez a mini-break. The set was on Lopez's serve at 6-5 but he was unable to covert with an unforced error into the net to get the breaker to 6-6 and another change of sides. Despite dominating most of the match, James lost the second set in the breaker with a double fault.

Through the first two sets, Blake maintained his plus / minus at +8 while Lopez raised his level a little to get to +5. More tellingly, perhaps, was Blake's failure to convert on five of six break point opportunities that Lopez gave him. Both players held serve until 3-3 in the third when Lopez managed to break James, putting him in a 4-3 hole. James' serve has started to let him down in the third as he has managed to win only 6 of 13 first serve points (46%) through the first seven games of the third whereas he only lost 4 first serve points during the first two sets of this match. Clearly, Blake was showing some signs of frustration and lost another service game. Lopez held easily and James did as well, as Feliciano held again to win the match in come-from-behind fashion, 3-6, 7-6 (6), 6-4 in just under two hours.

Andy Murray made his first career visit to Los Angeles with the start of this year's LA Tennis Open. Murray's quarterfinal opponent was Columbia's Alejandro Falla. Neither player had faced each other in a professional match before but you had to like Andy's chances as he tends to excel on faster surfaces. Murray was not originally scheduled to play in this event but received a late wild card when second-ranked Novak Djokovic pulled out of the event.

Due to his success last year, Murray is in somewhat of a catch-22. He is expected to win and compete for major titles on a consistent basis; when that does not happen, his British fans grow restless. Last year, he won six tournaments (Doha, Rotterdam, Miami, Queen's Club, Montreal and Valencia), while this year, he hasn't won any. It has been speculated that his straight sets loss to Roger Federer, 3-6, 4-6, 6-7 (11) at this year's Australian Open has affected his confidence. Murray recently fired his coach, Miles Maclagan, whom the London Daily Telegraph equated to a glorified babysitter. In an article dated July 31st that was titled "Why A Mature Andy Murray No Longer Needs A Babysitting Service" by Simon Briggs goes on to say that "Unlike his predecessor, Brad Gilbert, Maclagan was never the headmasterly type. Instead he was a holder of hands, a massager of egos, a glorified hitting partner."

Briggs also noted that perhaps this relationship (between Maclagan and Murray) was doomed to failure from the outset because Andy did not fully respect his coach, who was not able to achieve a ranking higher than 172 when he was playing. Briggs suggested that John McEnroe, who was once the top-ranked player in the world, "was amazed to find that his advice went unheeded, no matter how much he charged for it" during his brief attempt at coaching and therefore, Maclagan basically had no chance to change Andy's game. "To put it a different way, Maclagan was essentially a paid friend. He kept Murray company through the vicissitudes of the touring life," Briggs opined. Also, Alex Corretja recently joined his team as a "coaching consultant" and that left Maclagan in a difficult position. Murray later announced that Darren Cahill would begin coaching him after the summer hard court circuit.

Whatever the dynamics of Team Murray ultimately settle out to be, it quickly became evident that he had his hands full in the first set of his quarterfinal with Alejandro Falla. The first set went to a tiebreaker which Murray won 7-6 (3). The second set was played as if it were a different match on a different day with perhaps a different surface as Andy won easily, 6-1. That was due in part to Falla's inexplicable decline in his first service percentage from 55% in the first to 26% in the second with a corresponding drop in total service points won going from 62% in the first to 35% in the second. Falla only managed to win one of his six first serve points in play in the second set. Falla's return game also suffered significantly with him winning only two of 11 first return points played. It is nearly impossible to win a tennis match when both your service and return games are not functioning as they should and that was certainly the case for Falla. Murray next faces Feliciano Lopez in the semifinals.






[1/W] Andy Murray (blue shorts) d Alejandro Falla 76(3) 61




[2] Sam Querrey d Rainer Schuettler (cap on backwards) 62 36 76(4)




[6] Janko Tipsarevic (sunglasses) d [3] Marcos Baghdatis 63 75





Earlier Coverage from this Event:

July 29, 2010 Farmers Classic: Andy Murray, Tim Smyczek, Feliciano Lopez, Dudi Sela
July 28, 2010 Farmers Classic: Janko Tipsarevic, Somdev Devvarman, Marcos Baghdatis, Ryan Sweeting
July 27, 2010 Farmers Classic: Robby Ginepri, Ilija Bozoljac, James Blake, Leonardo Mayer
July 26, 2010 Farmers Classic: Ranier Schuettler, Horacio Zeballos, Ernests Gulbis, Lukas Lacko
July 24, 2010 Farmers Classic: Andre Agassi, John McEnroe, Jim Courier, Michael Chang





Player Profile Index (Men) | Pro Tennis Showcase Archive | Player Profile Index (Women)


SUBSCRIBE TO THE TENNIS SERVER PHOTO FEED
All Tennis Server photography is copyrighted by the photographer and/or the Tennis Server, and all rights are reserved. You may not copy these images without permission. While you are welcome to create hyperlinks to Tennis Server web pages, you may not embed these images into other web pages or blogs without permission. To request permission, please use this contact form. Please be sure to clearly indicate exactly which photograph(s) you are requesting permission to use, as terms and conditions will vary depending on the photographer and the photograph.
---