W&SFG Men's Masters 2010, Cincinnati (Mason), Ohio, USA
August 16, 2010
Editorial by Vince Barr.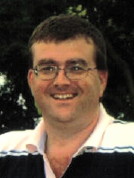 Vince Barr
Americans Take Center Court By Storm

Day 1 of the Western & Southern Financial Group Masters event actually started Sunday evening after the women's championship match between Kim Clijsters and Maria Sharapova. The main match of the night session featured a mild upset by Marcos Baghdatis (ranked 20th as of the August 16th rankings) over Marin Cilic (ranked 12th), 6-4, 7-5. Neither player did interviews, so I'm just mentioning the score as a way of referring to the fact that the tournament actually started Sunday night. Following that match was a first-round doubles match featuring the tandem of Sam Querrey and John Isner vs. Simon Aspelin and Paul Hanley. Querrey played the third singles match on center court Monday against Philipp Petzschner.

Taylor Dent's match with Feliciano Lopez was the second one played on center court Monday and Dent prevailed in two straight sets, 6-3, 6-2. As many of you know, Taylor has been battling some fairly serious injuries in recent year involving his back. They were so severe that he didn't play any tour matches in 2007 and only six matches all year in 2008, composing a 2-4 record. Since then, he has played in many challenger tournaments to get his ranking back up and a few tour-level main draws after he had to qualify to get into the tournament. I think many people would have given up, but to his credit, he hung in there and is currently ranked # 83 in the world as of the August 9th rankings. Of course, he had to win two qualifying matches this past weekend in order to get into the main draw here. It is important to note that his ranking is high enough now that he will gain direct entrance into the U.S. Open in two weeks without having to qualify.

The argument that this tournament is tougher to win than the U.S. Open seems to surface every year. My contention is that there is support for both sides of the issue and you can take either position and not be wrong. For instance, those who argue that the Western & Southern Financial Group Masters is tougher to win than the Open cite the following factors in their favor: (1) you have to win at least five (if you have a first-round bye) and possibly six matches without a day off to walk away with a title here; (2) the level of competition is consistently higher here than in New York. The rankings cut off for direct entry here was # 53 this year and (3) because this event is played in mid to late August, the weather is generally hotter and more humid than conditions are in New York throughout the whole two weeks of play there. Those in favor of the Open being more difficult to win cite the fact that (1) there is more pressure placed upon you when competing in a grand slam event than there is here; (2) you have to play the best of five sets rather than best of three and (3) you need more physical, mental and emotional endurance to win seven matches on a bigger stage than you do here. In any event, having to qualify here is certainly no black mark on your resume.

Dent and Lopez had played twice previously with each player winning once. Taylor won their most recent encounter, 4-6, 7-6 (6), 6-3, 7-5, at the U.S. Open last year in the first round. Given how close their last match was, I was expecting a tougher match for the young American but he sailed through in straight sets as I previously noted. So, did he learn something from their last encounter that he was able to use in today's match to make it a little easier for him? "Not really. You know, we're both big servers. The bottom line is it comes down to who's gonna put more good returns in play," Dent opined. "Today I wasn't missing many returns, and I was getting ton of free points on my serve. I think that at times during today's match, he may have felt a little bit of pressure. He threw in some double faults and missed some first balls. So, it's tough when you're a big server and your opponent's putting a very, very high percentage of solid returns in play," Dent noted.

In some respects, Taylor Dent is one of the last among a dying breed of tennis players who plays the serve-and-volley style. Today, there are far more baseliners in the game, so I asked him to explain the demise of that once dominant playing style. "The short answer is racquet technology," Dent said. "It really has changed the game a lot. Tennis got marginally harder when graphite game into play; then it became even more difficult when technology progressed even further. So you saw less and less serving and volleying. Now I think that the biggest changes are in the strings," Dent continued. "I think that's actually a bigger change than from wood to graphite, because these guys can get so much dip on the ball at such a high pace. In the past, if you were serving and volleying, it was really tough for the guy to get a return down at your feet because you can't generate that kind of spin off a first serve. Generally speaking, you're just trying to keep it low over the net," Dent continued. "But now, if you don't really stretch a guy out, it's coming back at your feet, and then they can hit passing shots so hard because they can generate so much spin. So, I think that the main reason you don't see more serve and volleyers is because it's too much of an advantage to give away (playing that style). Obviously, you can be successful mixing up serving and volleying and picking and choosing when to do it. But to just say, I'm gonna serve and volley first and second serves, boom, done, I think that something has to change for that to be viable again," Dent concluded.

I also asked him about the effect that starting a family with his wife has had on his tennis, both positives and negatives. The only negative I expected was perhaps the fact that he wasn't able to sleep as much as he might otherwise have liked, but apparently, that's not the case. "Jenny (his wife) and I have had the benefit of having her mother around a lot at the tournaments; so sleep hasn't been an issue. And, as of two to three weeks ago, he's been sleeping through the night. So it's great," Taylor said. "I can't say I can think of any negatives. You know, just tennis can be so frustrating at times. It can really beat you down, you know, emotionally. So after a tough day of practice or a bad loss, you walk off the court and you see the little man there just wobbling his head and smiling at you, it makes it nice," Dent concluded.

He next faces the unenviable task of taking on the number one-ranked player in the world, Rafael Nadal. They've only played once before, this year in Miami and Rafael won in straight sets 6-4, 6-3. I asked Taylor what he needs to do in order to have a chance of beating Nadal. "Dictate play consistently. That's it. The best scenario would be that I go out on the court and I'm hitting a lot of first serves in; hitting a lot of big second serves in and taking those first and second balls (in his return game) and really not giving him a chance to set up and hit forehands," Dent observed. "I think that the worst case scenario would be him setting up and hitting forehands. I would rather hit errors than have him just wind up all day on that forehand. I think he's probably got the best forehand in the game right now. I feel like I have the tools to be successful against him, but I just have to do it on a consistent basis and at a very high level," Dent explained.

The third match on center court featured Sam Querrey against Philipp Petzschner. Those two had played only once previously, in Montreal's Rogers Cup last year in the first round. Petzschner won that encounter in straight sets, 7-5, 6-3. Prior to today's match, Sam also played the late night match last night (Sunday) in his first round doubles match. This week, he is paired with John Isner and they were playing against the duo of Simon Aspelin and Paul Hanley. Querrey and Isner prevailed 7-6 (6), 3-6, 10-7. Remember that the third set for doubles consists now consists of a super tiebreaker where the winner has to reach 10 points with a margin of at least two in order to win the match. So, it was possible that fatigue could have affected his play. As it turned out, I need not have worried as he won rather easily today, 6-1, 6-4. The match wasn't all that close as the score indicates. Sam served 66% on his first serves, won 88% of his first serve points in play (28 of 32) and 44% (7 of 16) of his second serves. He was also fairly effective in his return game, winning 41% of his first return opportunities (9 of 22) and 60% of his second return chances (12 of 20). Perhaps most tellingly, he was able to break Philipp's serve on four of his five opportunities to do so (80%). Conversely, Petzschner was successful on only one of his three break point opportunities. So, my first question to Sam was basically, did he feel as dominant as he looked out there today?

"Yeah, I felt great, especially on my serve," Querrey said. "He gave me a few errors in the first set. He hit a couple of wind-assisted forehands, which, you know, I'll take it," Querrey laughed. He next plays David Ferrer, who had to rally from one set down to defeat Alexandr Dolgopolov, 3-6, 6-3, 6-4. "He's a great player; a typical kind of Spanish clay court guy but who also plays well on the hard court," Sam observed. "He hits the balls with a lot of pace and doesn't really give you too much to work with. I beat him one time in Auckland last year, but it was 7-6 (4) in the third," Querrey observed. With Ferrer, "I need to focus on my serve games first and foremost; then, if I get a roll and start holding easily, like I was today, then I can take a few more chances in my return game, which I like to do. However, if I'm struggling to hold, then it puts a little bit more pressure on me to kind of just make returns in play. I can't be as aggressive as I would prefer to be in that situation. That's not what I want to do. I want to be aggressive and take a few more chances," Querrey explained.

Much has been made of the fact that there are no Americans currently ranked in the Top 10. Does he feel any pressure to break into the higher echelons of the game? His highest singles ranking thus far in his rather young career was 19, which was achieved on July 5th this year. He currently is ranked two spots lower at # 21. "I don't feel any pressure to get up there, to climb into the top 10," Querrey said. "Obviously I want to get there at some point. I think John Isner does too, and Mardy and James and Andy obviously. You know, Andy just dropped to # 11. I'd be very surprised if Roddick is not back in the top 10 after this week or at the absolute worst, after the U.S. Open. As for me, hopefully I can keep edging closer. I'm just going out there trying as hard as I can and doing my best. My focus is on getting better, which leads to winning tournaments which then builds your ranking. I don't have a timetable as to when I need to get there just as long as I get there. Hopefully we can get a group of three or four of us hovering around the top ten in the very near future," Querrey noted.

The rankings issue then led to a discussion of the next American superstar like a Pete Sampras, Andre Agassi and so forth. Predictably, the "younger generation" of current American pros points out that those guys were very unique and we, as a country, got rather spoiled with so many good players all at once. In other words, expecting the current group to match the accolades of the previous generation is a bit unfair, though the comparisons are inevitable. "You know, even going further back to McEnroe and Connors, the American tennis players set the bar and standard pretty high for us," Querrey explained. "This is the first time we haven't had an American in the top 10 in 30 years or whatever. But if you look at all sports, whether it's team or individual, you've kind of got waves that go up and down. In pro basketball, the Lakers will dominate and then they'll have a few years they won't go to the playoffs and then they'll come back. So, hopefully we're just in one of those little spurts of a few years. We're down, but we can come back up and get some guys into the top 10. People just need to be patient and recognize that all of us are trying hard," Querrey opined.

Looking towards the future of American doubles teams, I pointed out that the Bryan brothers aren't going to play forever. Do Sam and John (Isner) view themselves as the future Davis Cup American doubles tandem once Mike and Bob decide to call it a career? "Not right now. They're our Davis Cup doubles team. You know, if they retire or if they don't want to play anymore and Patrick wants John and I to step in, we're ready to do that and, you know, we'll take the challenge. But right now, it's the Bryans until they decide that they don't want to do it anymore or else Patrick McEnroe feels that they somehow don't deserve it, which is rather unlikely given their performance," Querrey noted. That last observation was a reference to the Bryan brothers recently breaking the Woodies' record of 61 doubles titles a few weeks ago in Los Angeles. Clearly, the Bryans have the defaults doubles part of Davis Cup ties until one or both of them decide to pack it in and call it a career.

The first match of the evening session featured Andy Roddick against Sergiy Stakhovsky from the Ukraine. They had played only once previously and that match was earlier this year in Miami, en route to Roddick capturing the title there. That match was not much to see as Roddick steamrolled him in two straight sets, 6-2, 6-1. Tonight's match was anything but easy, with Roddick managing to pull it out 6-4, 6-7 (5), 6-1. Both players were dominant on their first serve points won; Andy took 81% of his first serve points (46 of 57) while Sergiy won 77% of his first serve points (51 of 66). Roddick was a little more successful on his second serve points won at 67% (22 of 33) whereas Stakhovsky only managed to convert 40% of his (20 of 50). As far as serving went, Roddick was not broken in the match where Stakhovsky was broken three times in the match. In the return game, Andy teed off on Stakhovsky's second serve, winning 60% of those points (30 of 50) whereas Sergiy converted only 33% of his second return opportunities.

So, I asked Andy that aside from taking some pace off his second ball, was Stakhovsky doing anything different on his serve that would explain why Andy was able to win so many of those points? "I felt like once we got to neutral tonight, I was winning the majority of the points. I've been returning pretty well in practice," Andy noted. "I mean, he goes for it pretty good on his first serve, but he also goes tight. He rarely goes for the safety, you know, body serve or he doesn't give himself a lot of margin. So his first serve points won is normally gonna be pretty high when he does get it in. That makes it quite important to try to establish the upper hand on his second serve points. I did that well tonight," Roddick explained. While Andy had opportunities to close out the match in the second set, Stakhovsky raised his level a bit to push things into a third set. Specifically, Stakhovsky only lost two points on his first serve in the second set, including the tiebreaker. He also maintained his highest first serve percentage of the match in the second set with a first serve of 64% and perhaps most importantly, did not face a break point against him in that set. But he might have run out of energy by the time the third set began as he was quickly broken twice in the set which basically decided the match. While Andy will never be confused as a serve-and-volleyer, he did come to the net a couple of times on critical points; while he lost both of those he came in on, he was able to send a message that Stakhovsky wasn't going to be able to drop shot him with any high degree of success. "Well, yeah, I mean, it didn't work then, but it worked a lot to set up the points. I would say overall had to be 65% points won at the net. I'm not sure what the exact stat is," Roddick thought. "But I think that the biggest point of me coming into the net was to let him know that he couldn't get away with his chip shots, which are usually pretty good. I wanted to establish that he wasn't gonna be able to play those as a safety shot; I wanted to make him a bit uncomfortable with that aspect of his game," Roddick continued, "And so, you know, not only just look at the net approaches, but sometimes he forced a couple there in the third set. I guess that he didn't want me to come in. It's a process of kind of working your way through a match sometimes," Roddick explained.

Roddick hit his best point of the match to go up 3-0 in the third on an unbelievable backhand shot down the line. What was most incredible about that shot, other just actually being able to make it, was his body position at the time of the attempt. He was scrambling on the defensive and actually hit that backhand winner over his head and down the line. "He barely snuck that lob up over my head, and, you know, it was unfortunate," Roddick said. "I went from a dominant position in the point to a very defensive position. He likes to come in when he can, so I figured that all I could do was go up the line and it actually edged it much to my surprise. I ended up hitting it more solid than I thought. But I think that was because of direction. He was kind of covering the crosscourt, and it was probably the safest shot. I'm definitely not gonna execute that one every time, but I was happy I made it," Roddick explained.

What did Roddick do on his off day yesterday? He has established a friendship with Cincinnati Bengals wide receiver Terrell Owens. In fact, Owens flew all the way to Australia just to see him play a few matches this year and he was sitting courtside tonight watching him play. "Well yesterday I had a pretty good day. I was out here at 9:30 am and practiced about an hour and a half with Mardy Fish, then caught the Cincinnati Reds game (against the Florida Marlins)," Roddick said. "My friend Homer Bailey (who is one of the Reds best starting pitchers this year) is from Texas and we train together in the off season. So I saw him pitch six scoreless innings, and then went over to the Cincinnati Bengals game last night (to see Terrell Owens) and then had a nice steak dinner. You know, it was a pretty good day," Roddick noted.

Stakhovsky appeared to be hitting many of his shots to Andy's backhand. From my perspective, I told Andy that it looked as though he had improved that shot. Most people will say that Roddick's backhand is his biggest weakness. "Well, people talk about how good it's gotten. I don't know that I would consider it like a great shot, but I don't know that it was ever as bad as people made it out to be, either," Roddick opined. "It seems to be when I win a match, my backhand is so improved; and then when I lose a match, it's the worst shot in tennis. So tonight it was improved," Roddick laughed. Andy next plays Thiemo de Bakker; they've played twice and Andy has won both times. "He plays big. You know, I think the thing that he's gonna want to probably look to improve on as he gets a little older is just consistency," Roddick thought. "He's certainly capable of hitting big serves and shots, it's just a matter of not playing the loose games. I think that's the difference, or it has been the difference the two times we've played. He's a very dangerous opponent," Roddick said.

The last match of the evening featured Robby Ginepri against Indian qualifier Somdev Devvarman. This match was very close up to the third set with Ginepri managing to pull through, 6-7 (3), 7-6 (4), 6-2. I asked Ginepri to provide his perspective on the challenges of facing a qualifier in his first round match. First off, Devvarman is ranked 103rd, just out of the Top 100, so the matchup was difficult to begin with. Prior to tonight, neither player had faced the other one. "Well, he had a couple of matches under his belt (before we played tonight) and he was more familiar with how the courts were playing (i.e., fast or slow)," Ginepri said. "Playing a qualifier in the first round of a tournament is difficult because you never know what to expect. I've had some success here in years past (he reached the semifinals here in 2005). He's a great player, retrieves balls well. I got down a break in the first set but fought my way back even though I lost in the tiebreaker," Ginepri continued. "I just hung in there; it was an up-and-down match for both of us. I was lucky to get through today," Robby said. So, what was it about Devvarman's game that posed some difficulties tonight? "The conditions were kind of heavy. I've been practicing in the daytime when it's pretty hot out and the balls are flying through the air. Tonight was difficult just to hit any winners out there because he's so quick and stands so far behind the baseline. I just had to stay patient and work the shots, work the point, you know? There were 7-8 balls hit until I'd get the one that I wanted," Ginepri explained.

He next faces Nikolay Davydenko, who is the tournament's sixth seed. What does he have to do in order to beat him? "Well, it's going to be a similar match (to tonight), but he's going to hit the ball a little bit bigger (than Devvarman was able to do tonight)," Ginepri explained. "He's also very consistent in his ground strokes, which is one aspect of his game that he seems to do especially well in. He's got a great backhand and we've played each other a few times. To have a chance at winning that match, I'm really going to have to out-compete him from the first point," Ginepri concluded.





Player Profile Index (Men) | Pro Tennis Showcase Archive | Player Profile Index (Women)


SUBSCRIBE TO THE TENNIS SERVER PHOTO FEED
All Tennis Server photography is copyrighted by the photographer and/or the Tennis Server, and all rights are reserved. You may not copy these images without permission. While you are welcome to create hyperlinks to Tennis Server web pages, you may not embed these images into other web pages or blogs without permission. To request permission, please use this contact form. Please be sure to clearly indicate exactly which photograph(s) you are requesting permission to use, as terms and conditions will vary depending on the photographer and the photograph.
---