2011 Western & Southern Open
Cincinnati (Mason), Ohio, USA
August 13, 2011
Editorial by Vince Barr.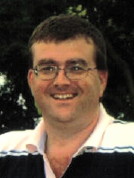 Vince Barr
The Western & Southern Open Day 1

The 2011 Western & Southern Open in Cincinnati got underway today with a full slate of matches in both men's and women's qualifying. The backdrop for this year's event was the expansion of the facility by 40% in order to accommodate both men and women's players competing here for the first time during the same week. It is like a miniature version of a Grand Slam, albeit one with a smaller (56-player) singles draw for both men and women's players. Still, the quality of this event is unsurpassed by anything other than the U.S. Open and Cincinnati is one of only 4 events (including the Open) where both men and women compete at the same venue during the same week in the U.S., so that puts the Western & Southern event in some very prestigious company. The other two locations where this occurs both happen in March: at Indian Wells, CA and in Key Biscayne, FL (just outside downtown Miami). New this year are four practice courts as well as two new stadiums, one of which will seat 4,000 people while the other seats 2,000 people. That means that this event has a total of 16 courts, six of which will have competitive matches played upon.

Two major players had to withdraw from the women's event: Kim Clijsters, the defending champion, had to pull out because of an abdominal injury. "I will not be ready because of the left abdominal injury that happened during my first match in Toronto. It's very disappointing because I love playing in Cincinnati and was looking forward to defending my title. Jada (her daughter) was also looking forward to it," Clijsters lamented. Venus Williams also withdrew. "I regret not having the opportunity to compete in the Western & Southern Open this year. I am making progress towards recovering from a viral illness that began affecting me last week and have plans to return to the practice court in the coming days. I am optimistic that I will be ready for the US Open at the end of this month," Williams said. Still, her little sister, Serena, has plans to play here where she typically does quite well. In fact, it was here that Serena made her return to competitive tennis back in 2006 after a nearly six-month absence from the WTA Tour because of a left knee injury. She has a 4-2 record in two appearances here (2006 and 2009), having reached the semifinals in 2006 and losing to Vera Zvonareva, 2-6, 3-6.

On the men's side, Robin Soderling, Ivan Ljubicic, Milos Raonic, Tommy Robredo and Lleyton Hewitt have withdrawn. Replacing them in the field will be Juan Monaco, Sergiy Stakhovsky, Ivo Karlovic and Andrey Golubev. None of the withdrawn men's players gave reasons for their lack of participation. Soderling was the highest-ranked player to withdraw at # 5; presumably, those kinds of highly-ranked players have medical reasons for their withdrawal but they are not always shared with members of the media. Hewitt has had some level of success here in years past with a 26-9 record in Cincinnati, including two finals appearances (in 2002, lost to Carlos Moya, 5-7, 6-7 (5) and 2004, lost to Andre Agassi in what turned out to be Andre's final appearance in Cincinnati, 3-6, 6-3, 2-6). Lleyton is currently ranked at # 168. I had been hoping to see Canadian sensation Milos Raonic this coming week in Cincinnati, which would have been his first professional appearance here. However, according to the ATP results tracker, he has not played since Wimbledon and that would indicate that he is dealing with some sort of significant injury.

For the two-round qualifying tournament, a total of eight courts were used in order to accommodate all the matches that were scheduled. The weather was also very cooperative with high temperatures in the mid-70s and the humidity not being as much as an oppressive force as in years past. Play started under a cloudless blue sky with bright sunshine which combined with the temperate climate, made for ideal tennis playing as well as watching. Some of the players who had to win two matches just to enter their respective main draws will be familiar to you. On the women's side, for instance, was Melanie Oudin. The 2009 U.S. Open quarterfinalist had to qualify because her ranking has slid to # 120 this week. This year has been a tough one for the 19 year-old American tennis player from Marietta, Georgia. Aside from one quarterfinal appearance at Fes (Morocco) in mid-April, she has not advanced past the second round in any tournament she has played in to date and has an 8-25 record on the WTA Tour thus far. Unfortunately, she had a tough draw and played Kateryna Bondarenko but lost in straight sets, 1-6, 4-6.

The unofficial stats had Melanie winning only 48% of her first serve points in play as compared with 68% for Bondarenko. Kateryna also managed to break Oudin's serve on four occasions (in seven break point opportunities) whereas Oudin was 0-1 in that particular category. The most important reason I think she lost had to do with her plus / minus. Melanie hit only four winners against 25 unforced errors, many of them coming off her forehand as she looked like she was trying to rush the points in order to end them quickly. That negative differential of 21 was much worse than Bondarenko's -9 (18 winners against 27 unforced errors). So, in my opinion, I think Melanie lost this particular match more than Kateryna won it, if that makes sense. And that is not to just pile on and criticize Melanie's effort. She really hung in there and tried her best which you could easily see from her attempt to get back on even terms in the match after being broken twice in the final set. She managed to recapture one of the breaks she lost in the final frame, but I think the deficit was just too great a hill to climb against the 67th-ranked player in the world.

Prior to Oudin's match on center court was the Julien Benneteau vs. Bernard Tomic encounter. Both players had never played each other in an official ATP match and it is important to note that today's encounter will continue that trend. Qualifying matches to get into a main draw tournament do not count as official head-to-head meetings and a player's statistics in a qualifying match also are ignored in their overall match statistics for a given year. Only main draw matches count in terms of rankings points as well as statistics and this ensures that players are facing off against other top-ranked players who are active on the Tour. If this rule was not in place, there would be nothing to prevent a good player from padding their ranking against other players who may not be playing full time or perhaps playing some retired players in exhibitions and so forth. Still, I do think that the Tour ought to keep official records for qualifying events such as this one including all applicable statistics and then just segregate the data from their main draw playing activity. Doing so might give interested parties better information as to how a player is actually doing in a given year, especially if they are on the verge of breaking through in the rankings or are coming back from injuries and so forth. The same kind of approach should also be used for players on the Futures circuit, which is where Raonic was playing as recently as two years ago.

I suppose one counter argument for this not happening is that the supervision and equipment used to generate these statistics varies widely from event to event on both the challenger and futures level as opposed to the regular tours themselves. There aren't as many linesmen watching the lines in these matches and there is definitely no instant replays on questionable calls at that level, either. Tomic came into this match ranked at # 68 whereas Benneteau was ranked at # 97. In any event, this was a very competitive match as you might expect from two players in the Top 100. It also goes to show the depth of the field here when both of these players have to qualify just to enter this tournament. Julien won the match 7-6 (4), 6-7 (3), 6-1. Benneteau's return game was more solid than Tomic's was with 31% of Julien's first return points won (compared to 13% for Tomic); he also went 3-7 in break points won while Bernard was 0-1 in that particular category. Benneteau's serve was also better as he recorded 19 aces while Tomic managed to hit only 8.

Qualifying will continue tomorrow and the main draw will also start then as well with key matchups being James Blake vs. Marcos Baghdatis and Juan Martin del Potro taking on Andreas Seppi. I'll be providing coverage of both matches in addition to wrapping up the qualifying and hopefully, providing some thoughts on both men's and women's singles draws after the completion of play for the day. The women's event doesn't begin until Monday morning, August 15th.







Player Profile Index (Men) | Pro Tennis Showcase Archive | Player Profile Index (Women)


SUBSCRIBE TO THE TENNIS SERVER PHOTO FEED
All Tennis Server photography is copyrighted by the photographer and/or the Tennis Server, and all rights are reserved. You may not copy these images without permission. While you are welcome to create hyperlinks to Tennis Server web pages, you may not embed these images into other web pages or blogs without permission. To request permission, please use this contact form. Please be sure to clearly indicate exactly which photograph(s) you are requesting permission to use, as terms and conditions will vary depending on the photographer and the photograph.
---