BNP Paribas Open 2012, Indian Wells, CA, USA
March 8, 2012
Editorial by Vince Barr.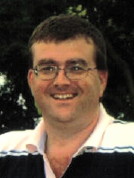 Vince Barr
BNP Paribas Open Kicks Off In Indian Wells

The 2012 BNP Paribas Open in Indian Wells, CA kicked off Wednesday with the women leading off in the first round. Both the BNP and the Sony Ericsson Open (in Key Biscayne, FL) comprise the largest draws on both the ATP and WTA Tours short of the slams with 96 players and 32 first-round byes for the top-ranked players. Both the men and women's winner will walk away with $1 Million in prize money. This field is absolutely loaded with talent as everyone in the Top 10 rankings is there with the exception of Germany's Andrea Petkovic, who is sidelined with a back injury and hasn't played since this year's Australian Open.

There are several storylines in women's professional tennis that I am going to be following with great interest this year. In no particular order they are (1) Victoria Azarenka's 17-match winning streak; (2) How well Caroline Wozniacki will play after losing her # 1 ranking; (3) Sharapova's quest to win another grand slam singles title (the first since her right shoulder surgery in October, 2008); (4) the recent injury struggles of Kim Clijsters and (5) the level of commitment that the Williams Sisters will provide to their professional tennis games this year. While it is a little too early to anoint Victoria Azarenka as this year's equivalent of Novak Djokovic on the women's side (in the sense of putting together a phenomenal consecutive match winning streak), her game bears watching. How will she handle the # 1 ranking? Unlike the previous custodian of the top ranking (i.e., Caroline Wozniacki), Azarenka won this year's Australian Open in order to obtain the top ranking. So at the very least, she won't have to listen to the incessant carping of media types who want to question whether or not she deserves to be ranked that high since she hadn't won a grand slam singles event.

And for all of you Caroline Wozniacki fans out there, that is not a backhanded swipe at her game, either. I felt that all the criticism directed towards Caroline last year was totally unfair (in my opinion) for the simple reason that she got that ranking legitimately by winning tournaments and being consistent. True, she didn't win a slam in the process and my point is: so what? If winning a slam is a necessary criterion for ascending to the top ranking then the Powers That Be need to allocate more points towards a grand slam victory and / or reduce the points won by winning other events. In other words, make it next to impossible to get the top ranking unless the person wins a slam then shut up! Of course, that will never happen. And if the governing bodies did that, they likely would have an "illegitimate" top-ranked player anyway which rewards playing well in the slams and then not doing as well in other events. Do we really want to see the top-ranked player (men's or women's for that matter) just do well for eight weeks out of the year and then just play mediocre tennis the rest of the time? If it were up to me, I'd say absolutely NOT! Personally, I'd rather see the top-ranked player playing a full schedule, doing her best at the slams however the results turn out and let it go at that. If she has enough points to become the # 1 player in the world, great! If not, then the top-ranked player would be whoever has the most points which is not all that different from the current system.

All that criticism towards Wozniacki last year was, in my opinion, more directed towards how the rankings are determined rather than Caroline herself. It would be nice if the top-ranked player at the end of the year had a season like Novak Djokovic had last year where he won three grand slams (10 titles in 11 events) and beat up on a number of great players in the process. But years like that don't happen very often on either the men's or women's side of the game. So we are left to argue who the top-ranked player is and debate who we think it should be using whatever criteria we think is most important. And on that last point, there is no consensus as to how that should be determined. For instance, should the top-ranked player have to win at least one slam in a given year to be a "legitimate" # 1? Or, should they have a consistently great year playing a lot of events, winning a few titles here and there and have that be enough to claim the top ranking if they have enough points at the end of the year to qualify? Trying to come up with a formula that satisfies everyone is next to, if not completely, impossible!

As far as Wozniacki goes, you know it had to be difficult for her to have to listen over and over again that she wasn't really # 1 because she hadn't won a slam. So conversely this year, now that she's not the top-ranked player anymore (as of the March 5th rankings, she checks in as the 4th-best player in the world), it will be interesting to see how well she plays and what improvements she makes in her game. In other words, she can leave the circus behind and focus on her game. Mary Carillo thinks that she needs to improve her service game (both first and second serves) and become more aggressive on court and I agree with that assessment. While she is a baseliner, it might help her to vary her match tactics and come in to the net a little more often if for no other reason than to keep her opponent guessing. Of course, the downside to that approach is that the more you come in, the greater the likelihood that you'll get beat by a passing shot down the line or cross court because you are shrinking the amount of territory you can cover by coming in. I'm not suggesting that she become a pure serve and volleyer, but perhaps just adding a touch of that kind of play might help her game develop into the type that can win slams. I also think that people tend to forget that Caroline won't turn 22 years old until July 11th this year, so she still has plenty of time in the game to become a better all-around player who is a serious threat to win a slam on any surface. Wozniacki enters the BNP Paribas tournament with an overall record of 7-4. She got to the quarterfinals down under where she lost to Kim Clijsters, 3-6, 6-7 (4) then proceeded to lose her first match in Doha (to Lucie Safarova), 6-4, 4-6, 6-7 (3) in a tough three-setter. She followed that up with a semifinal showing in Dubai.

Victoria Azarenka surprised a lot of people by winning this year's Australian Open. She ended last year at # 3 and her best performance in a grand slam event was her semifinal showing at Wimbledon where she lost to Petra Kvitova 1-6, 6-3, 2-6. Through the end of 2011, that semifinal showing at Wimbledon marked her best performance in a major (in 24 events). In six years of playing slam singles, Azarenka had reached the quarterfinals or better in only 5 of those 24 events (20.8%). The vast majority of her grand slam performances had her losing in the 3rd round or earlier (15 of 24 events, 62.5% which is nearly two thirds) with the rest being exits in the 4th round (the remaining 4 slam events). My point is that she did not have a track record of consistently going deep in slam singles play, so her triumph in Melbourne was a bit unexpected which is NOT to say that she did not deserve her trophy there. She beat Agnieszka Radwanska in the quarterfinals, Kim Clijsters in the semifinals and Sharapova in the finals, three quality players. Thus far in 2012, she has a 17-match winning streak with other tournament wins in Doha and Sydney. Her best showing in Indian Wells was a semifinal appearance in 2009 where she lost to Vera Zvonareva, 3-6, 3-6. Last year, she got to the quarterfinals and lost to Wozniacki in a match that went just three games before she had to retire due to an injury.

Maria Sharapova has been playing well in recent months and enters the BNP Paribas ranked at # 2. While she does not have a major win since her right shoulder surgery (that was performed on 10/15/08 causing her to miss nearly a year of competition from August, 2008 - May, 2009), she did get to the finals of Wimbledon last year and the Australian Open this year. For her career, she has been ranked in the top 10 at year end for six of the last eight years (all since 2003, she turned pro in 2001) and won three majors (Australian, Wimbledon and the U.S. Open) and only needs the French Open to complete a career grand slam. As far as Roland Garros is concerned, she has reached the semifinals on two occasions (including last year as well as 2007). She rolled through the 2012 Australian Open like wildfire, losing only two sets in getting to the finals but got severely outplayed (by her own admission) and managed to win only three games in the entire final match with Azarenka. She was bagled in the final set which does not happen all that often to her. It needs to be said in Maria's defense that the Australian Open was her first event of the year and first tournament in nearly three months (since the WTA Championships in late October of 2011).

She noted that she was coming off an injury that limited her play so perhaps that explains the lopsided loss in the finals of the first slam of the year. Obviously, getting to the finals of a major is no small accomplishment, especially when she had major surgery on her serving shoulder a few years ago. Unfortunately, the expectations for Sharapova are probably higher than they are for other players because (1) she has won three slams before and (2) she had been ranked # 1 in her career (for 10 non-consecutive weeks). Given all that she has had to overcome, it would be great for women's tennis if she could at least win one more slam (and hopefully, several more beyond that), especially if her victory comes in Paris since that would give her the career grand slam. While she has never won Indian Wells, she has come close by getting to the semifinals on three previous occasions (2005, 2008 & 2011) and was runner-up in 2006. Her career singles record in the California desert is 24-8 (75% winning percentage).

Unfortunately, the BNP Paribas will not have Kim Clijsters playing this year because of her ongoing recovery from a left ankle sprain that she suffered at the Australian Open in her Round of 16 match against Li Na. Clijsters was able to play through the pain in her match against Na in her attempt to defend her 2011 title there. She also beat Wozniacki in the quarterfinals before falling to Azarenka in the semis but has not played since. According to her withdrawal announcement from Indian Wells, she is hoping to be ready to rejoin the tour in Key Biscayne, which starts March 19th. Kim has had to deal with some injuries in the last few months that have conspired against her to cause her ranking to take a tumble to # 36 as of March 5th. She was unable to defend her 2010 U.S. Open title last year as well as her 2011 Australian Open title this year, though she gave it all she had. An abdominal strain suffered in Toronto last year ended her year prematurely and she was also unable to defend her 2010 Western & Southern Open title in Cincinnati. So that's three events where she was either unable to participate at all in an event that she won the previous year or else fell short in her title defense. Having met her, I can say that she is one of the nicest players on tour. She tries to completely answer all the questions that she is asked and is very warm and approachable in her dealings with reporters after matches, win or lose, which is a rare quality in professional players these days. Hopefully, she will be able to return to form soon and get back on a winning track.

No discussion of the BNP Paribas Open would be complete without talking about the petulance displayed by both Williams sisters who refuse to play there. This goes back many years (all the way to 2001 if you can believe it) when Venus unexpectedly pulled out of a semifinal there against Serena with very short notice and the crowd booed her as a result. Both sisters attributed that to a lack of respect and thought that it was motivated by racism, a charge that was never substantiated. As a result, neither Williams sister has appeared in that event since 2001, which is nothing short of absurd (in my opinion). The WTA Tour has not sanctioned either player for not participating in this event other than to require that they count this result in their best of 16 event rankings and cannot drop it from their total points calculation because it is a mandatory premier event. I was not there in 2001, so I cannot speak to the crowd's sentiments on that particular incident. However, I was watching on television and remember it quite clearly. Venus pulled out within an hour of when she was scheduled to play which left ESPN (or perhaps CBS, I can't recall who was televising the semifinals that particular day) in a quandary. They had invested a lot of time and money in advertising the showdown in the desert between two highly talented sisters and now they had no match to show.

While I cannot speak for those in the crowd who booed her that day, my feeling is that they were simply venting their displeasure since they were not going to see the match that they had paid for. While racism exists in society and presumably, in the sport of tennis at some level, I have yet to encounter an obviously racist tennis fan in nearly 20 years of attending professional tennis events. It is unfortunate, in my opinion, that both players have taken this action but there is little the WTA can do beyond what it has consistently done. I do believe that the tour is bigger than these two players, whose commitment to the sport has been seriously questioned in recent years by more people than just myself. I know that both players have numerous off court interests and have been playing at the professional level for nearly 18 years (in Venus' case as she turned pro in 1994) and 17 years (as Serena went pro in 1995). But if they are at the point in their career where the desire to pursue a life outside tennis transcends their commitment to play a full schedule, they should just announce their retirement (in my opinion) and move on. Given the depth of the field at the BNP Paribas Open this year, I don't think either player will be missed. I mention their absence only to call out the lack of professionalism in their attitude towards this particular event.

Since the top 32-ranked players had first round byes, none of them were in action Wednesday. Results for the matches that were played, including the last part of the men's qualifying, can be found at the following link: http://www.bnpparibasopen.com/Scores/Results.aspx. Tomorrow, I will focus on the men's first round action as well as the wrap-up to the women's first round. It should be a very interesting tournament and one I look forward to following closely each year.







Player Profile Index (Men) | Pro Tennis Showcase Archive | Player Profile Index (Women)


SUBSCRIBE TO THE TENNIS SERVER PHOTO FEED
All Tennis Server photography is copyrighted by the photographer and/or the Tennis Server, and all rights are reserved. You may not copy these images without permission. While you are welcome to create hyperlinks to Tennis Server web pages, you may not embed these images into other web pages or blogs without permission. To request permission, please use this contact form. Please be sure to clearly indicate exactly which photograph(s) you are requesting permission to use, as terms and conditions will vary depending on the photographer and the photograph.
---