Why can't I win those crucial points?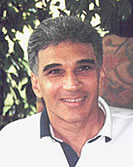 Tom Veneziano
Nick, one of my junior students, played a tournament and lost in the Semi's. Two of his matches caught my attention. In the first match he played a good opponent and won 7-6, 6-4. During that match Nick won several crucial points which determined the outcome of the match. Every player faces critical points like this that must be won to bring the victory home.
In the semifinal match, Nick experienced a similar scenario playing against another quality opponent. But this time he lost 6-3, 7-6. Nick lost several crucial points which determined the outcome of the match. He was frustrated that he was not able to capitalize on those crucial points and turn the match around when he was so close to winning. Although he had accomplished this feat in the past, he now complained that he just couldn't win those critical points.
Has this also happened to many of you? Losing crucial points happens to every player. May I give you the cold-hearted truth about these situations? Well, let me tell you what I told Nick. First I told him that he did win crucial points in the first match he played, but apparently that victory had vanished from his memory. Second, I told him the first player was not quite as good as he was and the second player was just a little bit better. This is why you often lose crucial points to some opponents and win crucial points against others. The players that beat you, like it or not, are usually just an iota better! An old military adage goes something like this, "Did we win the battle because we were so good, or because our enemy was so bad?"
The answer is to not beat yourself up over these crucial point losses, but to keep improving that core game (your level of consistency). Eventually, the same opponent that you would lose to in a close match you will begin to beat. But stay alert and never be discouraged because as you improve there will always be another opponent that will again cause you to lose those crucial points. This is the story of tennis on ALL levels. For Roger Federer at this moment on clay that person is Rafael Nadal!



Tennis Warrior Archive
If you have not already signed up to receive our free e-mail newsletter Tennis Server INTERACTIVE, you can sign up here. You will receive notification each month of changes at the Tennis Server and news of new columns posted on our site.
This column is copyrighted by Tom Veneziano, all rights reserved.
Tom is a tennis pro teaching at the Piney Point Racquet Club in Houston, Texas. Tom has taught thousands of players to think like a pro with his Tennis Warrior System.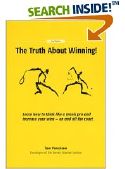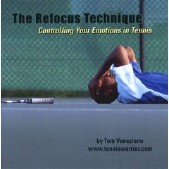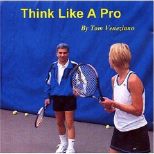 In Tom Veneziano's book "The Truth about Winning!", tennis players learn in a step-by-step fashion the thinking the pros have mastered to win! Tom takes you Step-by-step from basic mental toughness to advanced mental toughness. All skill levels can learn from this unique book from beginner to professional. No need to change your strokes just your thinking.

Audio CDs by Tom Veneziano:



---