Different surface, different game!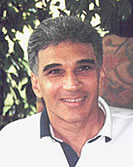 Tom Veneziano
Years ago, I had a practice match with a player who was on the European satellite circuit. In the morning we played on a hard court, and I won 6-2, 6-3. After the match he suggested we have some lunch and then play again on a clay court. I thought to myself, "No problem, let's do it!"
After lunch we went over to the clay courts, warmed up our strokes, adjusted to the different surface and off we went. I thought the match would be a little tougher but I would still take him in straight sets. I had just finished beating him pretty handily hours earlier, so the match should be no problem. I was right! We finished in straight sets 6-0, 6-1. The only problem . . . he was the winner!
What went wrong? I had adjusted my timing and rhythm for the slower clay courts but I forgot to adjust my strategy! I continued to attempt to hit winners just as I did on the faster hard court earlier. This time it did NOT work. The ball just kept coming back and kept coming back and kept coming back and kept coming back. Do you get the idea? :) My mind was still trying to beat him the way I did on the hard surface, the result being many unforced errors. I should have known better, but I was still young and learning.
Now, many of you may not have the opportunity to change court surfaces from morning to afternoon. But often you may play on different hard court surfaces than you are accustomed to. Did you know that all hard courts do not play at the same speed? Some hard courts grab the ball and slow it down while other courts may be a little slicker and produce a faster pace bounce. Be aware of this as you begin warming up. Make sure you adjust to that court surface. If it's a slower court then remember to adjust your strategy accordingly. Do not make the mistake I made in going for too much too soon on a slower court. This does not mean you cannot hit winners. But the slower the court, the more patient you must become while you wait for that golden opportunity to strut your stuff!
MORAL OF THE STORY
On a different court surface you should not only adjust your timing and rhythm but also your strategy!



Tennis Warrior Archive
If you have not already signed up to receive our free e-mail newsletter Tennis Server INTERACTIVE, you can sign up here. You will receive notification each month of changes at the Tennis Server and news of new columns posted on our site.
This column is copyrighted by Tom Veneziano, all rights reserved.
Tom is a tennis pro teaching at the Piney Point Racquet Club in Houston, Texas. Tom has taught thousands of players to think like a pro with his Tennis Warrior System.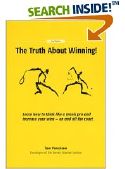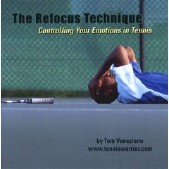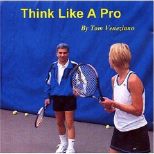 In Tom Veneziano's book "The Truth about Winning!", tennis players learn in a step-by-step fashion the thinking the pros have mastered to win! Tom takes you Step-by-step from basic mental toughness to advanced mental toughness. All skill levels can learn from this unique book from beginner to professional. No need to change your strokes just your thinking.

Audio CDs by Tom Veneziano:



---