Agassi gets it! Do you?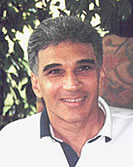 Tom Veneziano
As far as baseline play is concerned, Andre Agassi had one of the greatest minds in tennis. He has learned to avoid a pitfall that most players fall prey to. Andre understands clearly and instinctively that tennis is about 'percentages' not 'individual excellence' (hitting great shots). Most top pros could attempt to hit winners from any position on the court at any time. A key to winning on all levels is to suppress that desire. Strange, huh! Even though you may have the ability to execute a winner most of the time, the long-term percentages for consistency dictate that you control this desire and wait for the correct time to hit a winner.
Here is an illustration using Agassi as our model to help you understand the dynamics of this concept. If Andre is on the baseline rallying with his opponent and does not have a clear opening for a winner, he will suppress the desire to attempt a winner. Does Andre have the ability to hit winners most of the time in many different situations? Yes! But would this be beneficial to his long-term strategy? Would the percentage of winners fall in his favor? No, they would not! Oh, on occasion they will, but Andre is too smart to accept overplaying winners for the sake of that occasional victory. Andre Agassi and all great tennis players focus on LONG-TERM CONSISTENCY, not SHORT-TERM GAIN.
Here is a graphic illustration. Andre hits 10 balls from the baseline and goes for winners on all 10 of them (inches from the line) when there was NOT a clear opening. He wins 6 out of 10 points...not bad! Tempting, isn't it? In a similar situation Andre takes those same 10 balls and instead of going for winners (even though he has the ability) he hits them 2 to 3 feet inside the lines giving him more margin for error. He then waits for a better opportunity before he pounds a winner. The result? Andre maneuvers himself into position to hit an easier winner and he wins 7 out of 10 points instead of 6 out of 10. In addition, his opponent has to hit many, many more balls. When Andre's opponents have to hit many more balls, patience and conditioning becomes a factor.Ê
You can see why players struggle when playing Agassi. Even when they beat him, his opponents are mentally and physically exhausted. He is a master at setting the point up so his opponent must work hard for everything. And I mean EVERYTHING! His opponents rarely receive a free point. Bjorn Borg, the great past champion played with a similar mindset. I remember reading a comment from a player that beat him. He said, "I won, but I feel like I lost!"
Who wants to play a player with that mindset? And to make matters worse, players who just beat a Borg or an Agassi may have to play them again in the next tournament! Day after day, week after week, year after year is where these players tend to shine. The ultimate in CONSISTENCY.
Now, you may be thinking, "but wait, that mindset only won Andre 7 out of 10 points versus 6 out of 10 points. What's the big deal?" This is where the veteran and that long-term focus comes into play. If you are constantly winning one extra point every 10 points and play 40 points, that's an extra 4 points that you have won. If you play 80 points you would win 8 extra points. Eight extra points! That's possibly 2 games! Extend this out over a day-to-day, week-to-week, month-to-month basis and you will understand why Agassi wins so many matches. Because of his mindset he is SNEAKING in points and games that other players are not winning.
Also remember if you are winning one extra point, this means your opponent is losing one extra point. In the long run, the advantages and ability to maximize your game potential is enormous.
Can you develop the same mindset as Agassi? Well, it's not a matter of CAN YOU but WILL YOU! You simply have to make a decision to suppress the desire to hit winners too soon and wait for the clear opening. If you can execute this plan you will have a secret weapon. Most players think in terms of 'individual excellence' and not 'percentages.' They are constantly trying to hit great shots and have NO concept of long-term thinking.Ê
Once again, lest you forget, tennis is based on 'percentages,' not 'individual excellence.' Often a subtle and difficult lesson to learn!



Tennis Warrior Archive
If you have not already signed up to receive our free e-mail newsletter Tennis Server INTERACTIVE, you can sign up here. You will receive notification each month of changes at the Tennis Server and news of new columns posted on our site.
This column is copyrighted by Tom Veneziano, all rights reserved.
Tom is a tennis pro teaching at the Piney Point Racquet Club in Houston, Texas. Tom has taught thousands of players to think like a pro with his Tennis Warrior System.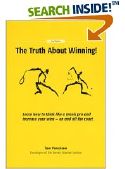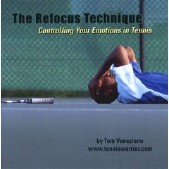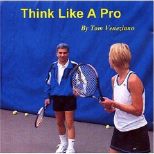 In Tom Veneziano's book "The Truth about Winning!", tennis players learn in a step-by-step fashion the thinking the pros have mastered to win! Tom takes you Step-by-step from basic mental toughness to advanced mental toughness. All skill levels can learn from this unique book from beginner to professional. No need to change your strokes just your thinking.

Audio CDs by Tom Veneziano:



---