As Time Goes By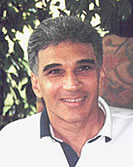 Tom Veneziano
That old song from the movie "Casablanca" of years ago still has impact today, if not on romance, then on your tennis game! You are on your way to play a match. You know that you will be on the court for an hour or two until either you or your opponent emerges victorious. During that time you will mentally and emotionally fluctuate in many different directions. As a player you should be aware that you can only dedicate a certain amount of time to a given match, and what you do with that time is crucial!

Although everyone has the same allotment of time on the court, what each individual does with the time is what counts. You should think of that time as your own and you should be the one to decide how to use it. Spending time is like spending money. You should receive something of value. Do you fritter away your time in self-doubt, tentativeness, frustration and anger? Do you dwell on your mistakes and cling to negative thoughts? Or do you remain confident and happy throughout the match, maintaining your assertiveness and positive thoughts?

Napoleon knew that managing time was essential for victory in battle when he proclaimed, "Ground lost I can recover, time lost, never!" Your tennis victories also depend on how you use time. You must take responsibility to make the highest and best use of your time. The Tennis Warrior makes decisions to wrap his thoughts around a positive mental attitude.

So, what are you really thinking during a match as your time goes by? Is this a fair analysis of your thoughts: You spend twenty percent of your time in self-doubt, thirty percent in frustration, ten percent being angry, twenty percent being confident and twenty percent relaxed and happy? Are you a hodgepodge player with many emotions and feelings gobbling up your time, immersed in a quagmire of negative thoughts? Wouldn't it be great if your match reflected a seventy-five percent confident, relaxed and happy mental attitude with only an occasional slip into self-doubt and frustration?

Let me see if I can emblazon this on your memory. You are playing an opponent (Walter or Sally) with skills equal to yours. The only difference is that your opponent is a paragon of positive thinking with only a hint of the negative. You, on the other hand, are entrenched in negative thinking with only a speck of confidence.

Who wins? I'd put my money on Walter and Sally! How about you?

That's right - you have lost matches because you have not made decisions to correctly utilize the time you are allowed.

But be of good cheer! You have now seen a blinding flash of the obvious. We shall call this epiphany "mental attitude time management." The best part of this concept is that you control all the controls that manage your mental attitude. You have the free will, and hopefully the motivation, to change a few of your decisions, and win more! Remember, there may be three other players on the court with you, but every player has their own time to manage. After my years of coaching I can bet that most players will not manage their time correctly. This is your challenge: To be or not be a winner depends on what you think, and you alone can control what you think. The choice is yours.



Tennis Warrior Archive
If you have not already signed up to receive our free e-mail newsletter Tennis Server INTERACTIVE, you can sign up here. You will receive notification each month of changes at the Tennis Server and news of new columns posted on our site.
This column is copyrighted by Tom Veneziano, all rights reserved.
Tom is a tennis pro teaching at the Piney Point Racquet Club in Houston, Texas. Tom has taught thousands of players to think like a pro with his Tennis Warrior System.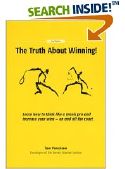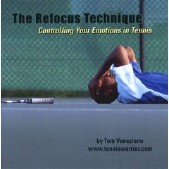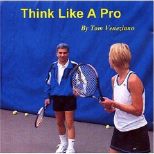 In Tom Veneziano's book "The Truth about Winning!", tennis players learn in a step-by-step fashion the thinking the pros have mastered to win! Tom takes you Step-by-step from basic mental toughness to advanced mental toughness. All skill levels can learn from this unique book from beginner to professional. No need to change your strokes just your thinking.

Audio CDs by Tom Veneziano:



---