The Patience Principle: The Chance Will Come!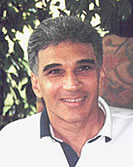 Tom Veneziano
One key principle in learning how to win is to always keep the chance of winning alive in match play. No matter what adversities come your way during a match you ALWAYS hang in there. When all seems lost, though, this mindset of 'hanging in there' can be difficult to achieve. Experienced players understand that at any moment things can turn around. Therefore, these players stay positive and focused when the chips are down. You must learn to do the same.

What does it mean to always give yourself a chance of winning? The cliche comes to mind: "When the going gets tough, the tough get going." How do you become tough? You continue concentrating and keep fighting by raising your mental attitude above your poor physical play. Stay on track! Poor physical play does NOT have to equal poor mental attitude. The mental supercedes the physical. Everything may not be going in your direction, but you are mentally keeping yourself in position to strike back when the opportunity does arise... and it will!

Thinking this way requires patience. You may have to wait a long time before the opportunity presents itself. Your goal as a Tennis Warrior is to be prepared to wait... as long as it takes! This means you do not and can not get emotionally caught up in the adversity. Great players put their emotion aside during these times for the sake of keeping the chance of winning alive. This patience principle is a key factor that enables your top pros to be the top pros!

In my mind, there is no greater pro at executing this emotional control for the sake of staying in contention than Roger Federer. He exhibited this same dynamic in the 2005 U.S. Open. In his final match with Andre Agassi, the scored was tied one set all. Agassi won the second set and was up in the third set 4-2, serving at 30-0. For a set and a half Federer was not playing well and Agassi was finding his mark. What did Federer do during that time? Not much physically because his game was slowly unraveling. But mentally he was shining! In simple terms, he kept plugging... and waiting... and waiting.

Then it happened! As reported in the December 2005 Sports Illustrated: "At 4-2, 30-0 Agassi served to Federer's backhand again. Three strokes into the rally, Federer knew he had to do something special with his weakest weapon. And perhaps the most telling thing about him is that, at that crucial instant, he took a huge risk: He rolled a low-percentage inside-out backhand up the line. The shot wasn't clean. He shanked it, in fact. The ball veered, dipped and somehow landed in the corner. Federer hardly celebrated. He looked stunned and relieved, like someone emerging unscathed from a car crash.

'I got a little lucky,' he says. 'Let's say that shot goes out and it's 40-love. I'm not going to come back from there. It's 5-2 and a different match. But from 30-15 on I turned it around. It's all about staying in there and giving yourself a chance. The chance will come.'"

The magazine goes on to state that a lot of players say that, but Federer KNOWS it.

The question is DO YOU KNOW IT? Or is it just an academic exercise? Roger Federer, one of the greatest players that has ever played the game, says, "It's all about staying in there and giving yourself a chance. The chance will come."

What do you all think? Should we follow his advice? Should we make this a part of our mental arsenal?

Wait! I don't want your answer. In my 35 years of teaching I've heard it all. Too many words and not enough action. So, instead... just go do it! And a Tennis Warrior is born.



Tennis Warrior Archive
If you have not already signed up to receive our free e-mail newsletter Tennis Server INTERACTIVE, you can sign up here. You will receive notification each month of changes at the Tennis Server and news of new columns posted on our site.
This column is copyrighted by Tom Veneziano, all rights reserved.
Tom is a tennis pro teaching at the Piney Point Racquet Club in Houston, Texas. Tom has taught thousands of players to think like a pro with his Tennis Warrior System.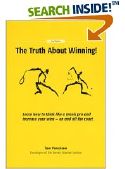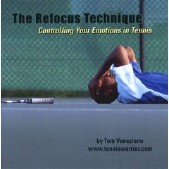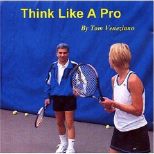 In Tom Veneziano's book "The Truth about Winning!", tennis players learn in a step-by-step fashion the thinking the pros have mastered to win! Tom takes you Step-by-step from basic mental toughness to advanced mental toughness. All skill levels can learn from this unique book from beginner to professional. No need to change your strokes just your thinking.

Audio CDs by Tom Veneziano:



---