Three Common Mistakes When Hitting an Approach Shot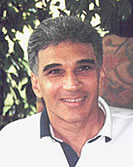 Tom Veneziano
What is an approach shot, and what should you know about it? An approach shot is the shot you hit that will bring you to the net. An illustration of this would be playing singles and rallying from the baseline waiting for a short ball. When you receive a short ball, you hit an approach shot and move up to the net. If you play on the baseline in doubles the principle is the same. When you receive a short ball and your opponent is on the baseline, you can hit an approach shot and come up to the net.

Hitting an approach shot on short balls and coming up to the net is an excellent strategy for singles or doubles. Below are three mistakes players make when hitting the approach shot. Avoid them and you will dramatically increase the percentage of points you win at the net.

Mistake Number One

Going for too much. Most players see a short ball (especially if it is slow) and think this is it, I'm going for it! Usually they knock it out or into the net. Their mindset is one of trying to win the point instead of hitting an approach shot and looking for a volley or overhead to finish the point. When hitting an approach shot your mindset should be to set yourself up for the win, not win the point outright. What you think when hitting the approach shot is crucial for long term match play. Stop trying to go for too much!

Mistake Number Two

Attempting to stand still when hitting approach shots. Forget it! This is not the way to make a fluid transition from the baseline to the net. Standing still to hit approach shots is a myth! In reality, if you put on the brakes when you are hitting an approach shot you will affect your timing and rhythm. The Pros do not stop to hit approach shots and neither should you. On the surface stopping seems to make sense, because if you are still, then you are balanced. But tennis is a moving game, so you should learn to be balanced while on the move. Exactly like when learning to ride a bicycle or learning to walk, you practice until your balance improves on the move. Standing still and hitting any tennis shot is a myth and is not based on true application. The next time you're playing, give yourself the freedom to hit your approach shot on the move and enjoy the ride!

Mistake Number Three

Not hitting deep enough. This is important to understand. If you hit an approach shot deep the ball will stay in the air longer and will give you more time to reach your net position. Also, if your ball stays in the air longer to reach your opponent, this means it will stay in the air longer to get back to you! As a result, you will have more time to react to your opponent's shot. Obviously, since you have more time, you will not be rushed when you are hitting. The bottom line: Short approach shots give you less reaction time. Deep approach shots give you more reaction time. It's a no-brainer!



Tennis Warrior Archive
If you have not already signed up to receive our free e-mail newsletter Tennis Server INTERACTIVE, you can sign up here. You will receive notification each month of changes at the Tennis Server and news of new columns posted on our site.
This column is copyrighted by Tom Veneziano, all rights reserved.
Tom is a tennis pro teaching at the Piney Point Racquet Club in Houston, Texas. Tom has taught thousands of players to think like a pro with his Tennis Warrior System.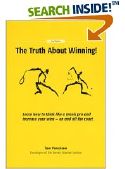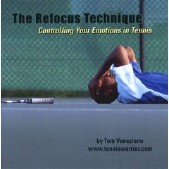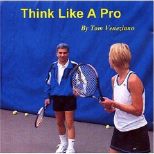 In Tom Veneziano's book "The Truth about Winning!", tennis players learn in a step-by-step fashion the thinking the pros have mastered to win! Tom takes you Step-by-step from basic mental toughness to advanced mental toughness. All skill levels can learn from this unique book from beginner to professional. No need to change your strokes just your thinking.

Audio CDs by Tom Veneziano:



---