The Freedom to Go for Your Shots!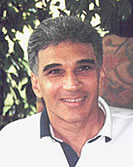 Tom Veneziano
Give yourself the freedom to go for your shots and if you miss... accept it! Easy enough to say, but to accomplish this sometimes can be mind-boggling! I have a challenge for everyone. A challenge that has helped me reach the next level in my tennis game. Here it is. In your next three matches give yourself the freedom go for your shots, whether you win, lose, or draw.

By going for your shots, I do not mean blasting the ball all over the court. You can be hitting a slow drop shot and still be going for your shot. It is more a matter of what you think. Going for your shot is merely the absence of being tentative or cautious. You mentally "let go." But to accomplish this you must be willing to accept the mistakes and failures that come with this mental attitude. When you let go, a percentage of your shots will land in the court and a percentage will miss the court. You must accept these percentages as your level of play. Accepting these percentages is critical in your quest to reach a higher level of play. You cannot think to yourself, "I could have played better if I would have played my old way."

I have challenged many players to "go for their shots" in their fun matches, but they always come back and say "I did let go, but only for half of the time." I have often said that it is easier to play on a higher level than on a lower level. Why? Simple, pros only know one way to play... they go for their shots, because if they did not, they would lose. As a result, there is no indecisiveness when a pro plays. Even if a pro misses they know they must continue to "give themselves the freedom to go for their shots and if they miss, accept it." Nike had it right: "Just do it!"

What I remember the most about finally letting go was the sense of freedom that came with it. I stopped worrying about winning or losing and just played. I was on "go" win, lose or draw. It was amazing how well I eventually began to play. To me it was the secret that catapulted my game up a notch or two. The sense of freedom with no fear of missing was fun! You can do the same.

Start by letting go for three matches. You will experience a whole new mindset! One word of caution though. Do not go on the court thinking to yourself, "Yes, I'm going for it!" and then after you make your first mistake think, "Well, I tried that, I'm going back to my comfort zone!" You must learn to step out of your comfort zone and into the Mental Toughness Zone by giving yourself the freedom to go for your shots and if you miss, accept it!



Tennis Warrior Archive
If you have not already signed up to receive our free e-mail newsletter Tennis Server INTERACTIVE, you can sign up here. You will receive notification each month of changes at the Tennis Server and news of new columns posted on our site.
This column is copyrighted by Tom Veneziano, all rights reserved.
Tom is a tennis pro teaching at the Piney Point Racquet Club in Houston, Texas. Tom has taught thousands of players to think like a pro with his Tennis Warrior System.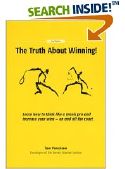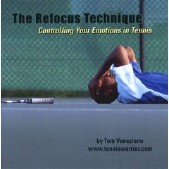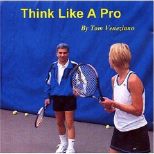 In Tom Veneziano's book "The Truth about Winning!", tennis players learn in a step-by-step fashion the thinking the pros have mastered to win! Tom takes you Step-by-step from basic mental toughness to advanced mental toughness. All skill levels can learn from this unique book from beginner to professional. No need to change your strokes just your thinking.

Audio CDs by Tom Veneziano:



---