Anticipation At The Net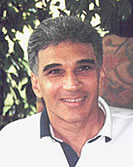 Tom Veneziano
How do you read your opponent's shot when playing the net? You have desperately tried to read the racket face and observe your opponent's body position for clues to determine the direction of their passing shot, but nothing seems to work! In your mind you'll never be able to read your opponent's shot. Why? Because everything seems to happen too fast.

Guess what? I agree, everything does happen too fast to read the situation, make a snap decision and go off in the direction of the ball. But you say, net players are supposed to be able to read physical clues and quickly move in the direction of the ball. Guess what? I agree with that too!

Okay let's sort out this conundrum and clarify the different aspects of net play so you too can begin making those snap decisions, and have brilliant success at the net. First and foremost you must rightly divide and analyze these three areas.

1. Levels of play
2. Principles of learning
3. Principles of net play

LEVELS OF PLAY

If you are a 4.5 or higher player reading the racket face and body position of your opponent becomes a natural result of experience.

If you are a 1.0 to 4.0 player then to attempt to read your opponents passing shot by looking for particular signs is often a frustrating exercise in futility. Unless of course you learn to follow the correct principles. The point is, your level of play has much to do with how you learn, and what method you use to learn.

PRINCIPLES OF LEARNING

Much of the confusion and frustration when learning any aspect of tennis can be avoided by understanding what I call the "professional model syndrome." The syndrome works in this fashion: Using scientific studies on the top players to determine what they are doing mentally and physically to make them great players. In the case of reading an opponent's shot, pros are masters at picking up on certain clues to quickly determine where an opponent will hit a shot. Science breaks down the key elements of this feat and then this information becomes a model for teaching. Not a bad idea, used correctly this can be extremely beneficial. Unfortunately there is a down side to this learning model that causes much confusion.

Professional tennis players do not learn by coaches teaching them to watch the racket face and body position. They have learned to read their opponent's shot through a process that took them many, many, many months and years of practice and experience. What science is breaking down is the RESULT of all those months and years of experience and placing it in a 'technique' category. Somehow you are now supposed to take this technique WITHOUT THE PROCESS OF EXPERIENCE and begin reading your opponents passing shots. Sorry, but this is just not going to happen. Not unless you have gone through a process (of experience and repetition) which will prepare you correctly to assimilate and apply that information.

As a result you become frustrated and think to yourself, "I guess I'm just not quick enough, smart enough, or skilled enough to read my opponent's shots." But, this is not true! You can learn to read your opponent's shots by first working on the same core principles that the pros practiced when they were learning. In other words you MUST understand the process.

PRINCIPLES OF NET PLAY

Below is a list of many different clues a pro sees or senses when reading an opponent's shot. A pro does not always move according to what he or she sees, but what he or she senses. Thus the reason why there is not a mechanic or a technique that will allow you to read your opponent's passing shots. You must develop your senses. These different clues are:

1. Racket face
2. Body position
3. Ball position
4. The score
5. The opponent's patterns

Keep in mind this analysis happens quickly and instinctively to send a signal to the pro's mind so that he or she can calculate where he or she thinks the ball will go. Often it is a combination of several different clues.

Now, where do you begin to create the correct mental environment necessary to develop your ability for reading these different clues? You begin by first developing three simple mental skills at the net.

1. A relaxed mindset
2. Impact awareness
3. Shot priority

A RELAXED MINDSET

First, you must learn to relax at the net and alleviate any unwanted anxiety that produces a racing mind. When the mind is galloping you are playing with a more conscious, rigid mindset not allowing the instinctive and spontaneous nature of the subconscious to function properly. To begin the process of reading your opponent's shot and improving your senses you must learn to control mental anxiety. I teach my students to practice shutting their mind off, similar to turning off a radio. Simply stop the internal racing by clicking the mind off and thinking about nothing! With practice this mental technique will teach you to tap into the automatic and instinctive subconscious.

IMPACT AWARENESS

Second, with this relaxed concentration you must next learn to focus on the exact moment your opponent will impact the ball with the racket. At that moment you are in a heightened state of awareness. You are relaxed, but alert! Not an easy combination, but one that is necessary to begin the journey toward anticipation at the net. With this heightened state of awareness your subconscious will go to work and begin taking note of your opponent's position, racket face, etc. In time reading the ball WILL become easier and more automatic. You are beginning the repetition process that will give you the experience to anticipate your opponent's shots.

SHOT PRIORITY

Third, when you are at the net your mental priority should be that your opponent will drive the ball at you, not hit a lob. Most players have lob in their mind the moment they arrive at the net. As a result they are constantly playing back on their heals and never ready for a volley. There is not much of an opportunity to anticipate where your opponent's driving shots will be hit if your mind is obsessed with a lob! Also your opponent's driving groundstrokes will arrive much faster than a high lob over your head, therefore driving groundstrokes should be the FIRST PRIORITY in your mind if you wish to improve your anticipation at the net.

If you practice these three mental skills consistently, a relaxed mindset, impact awareness, and shot priority, I guarantee you will create the correct mental environment that will influence your senses and teach you to read those crucial clues at the net. It may take some time, but to develop a more automatic, instinctive and spontaneous net game will be well worth the wait!



Tennis Warrior Archive
If you have not already signed up to receive our free e-mail newsletter Tennis Server INTERACTIVE, you can sign up here. You will receive notification each month of changes at the Tennis Server and news of new columns posted on our site.
This column is copyrighted by Tom Veneziano, all rights reserved.
Tom is a tennis pro teaching at the Piney Point Racquet Club in Houston, Texas. Tom has taught thousands of players to think like a pro with his Tennis Warrior System.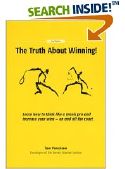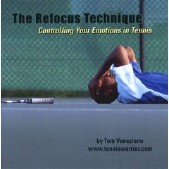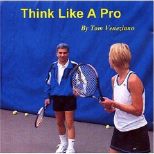 In Tom Veneziano's book "The Truth about Winning!", tennis players learn in a step-by-step fashion the thinking the pros have mastered to win! Tom takes you Step-by-step from basic mental toughness to advanced mental toughness. All skill levels can learn from this unique book from beginner to professional. No need to change your strokes just your thinking.

Audio CDs by Tom Veneziano:



---