Repetition alone is not enough!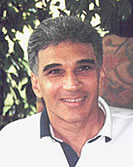 Tom Veneziano
I have written many times about the power of repetition in learning the game of tennis. Players should become familiar with and never forget how repetition is the key to automatic, instinctive, intuitive and subconscious play. Oddly enough, automatic play is what players desire the most, but rigid, mechanical play is what they seek to understand. Massive, and I do mean massive, amounts of information can be found flooding the Internet, teaching mechanics as the top priority for learning the game of tennis. Of course some guidance or procedures are necessary to learn a tennis stroke, but the priority must be repetition to achieve sublime intuitive play.

The body has an amazing ability to mold itself when given even half a chance. Too much technical information circumvents this molding process and leaves a player with a false sense of what must be done to learn how to play successfully.

So to help you further understand how you learn to be successful in the game of tennis, here is a lesson on the power of repetition combined with the power of time. Repetition alone will not do the trick. You need both!

To learn any sport you must understand and correctly utilize two principles of learning:

1. REPETITION

You must repeat an act over and over and over again in many different scenarios to eventually master a movement. Repetition does not mean hitting the same shot over and over again. Repetition in many different scenarios means hitting balls on a ball machine, in on-court practice drills, in practice matches, in tournament play and even against a wall. All of these different types of repetition can challenge the senses to begin molding tennis strokes. Repetition is the chariot of genius and is always the greatest teacher.

Nick Bollettieri's comments on repetition in a Q and A session says it all!


---
QUESTION: Can you give me advice that would help all my shots other than practice?
NICK'S ANSWER: Repetition is the mother of skill, sorry there is no other way.

---


Utilizing your body's sensory feedback system, repetition molds a particular stroke on a subconscious, automatic, and instinctive level. This all occurs without your even knowing it. Therefore you must be alert and clearly understand the process. You are unaware of what has been going on internally, until one day you head to the courts and you have a new feel or sensation. That sensation could be instinctively waiting for the ball a little longer before you hit it, or a sense of the stroke as whole unit, or a sense that you are moving to the ball sooner. There are many different ways a feel or sensation can be experienced by a player as the learning process takes place. That feel or sensation can be stimulating, exhilarating and addictive! Your body is beginning to teach your conscious mind through a sense, a feel or a sensation to become automatic, instinctive and intuitive in unconscious play. Repetition is amazing!

2. TIME

Learning really does take time! Understanding why can help. The brain needs time to chemically alter, strengthen and carve out memory pathways. If not enough time has passed you will learn very little. I think weight lifting offers the best analogy. When lifting weights the muscles need time to rest, heal and strengthen. You don't lift weights for a week and expect to be stronger all at once. You must continue to lift weights week after week allowing the body time to slowly heal and strengthen. All of a sudden one day you are stronger! The same is true for tennis. Repetition by itself without time to heal, grow stronger and carve out a memory pathway, will produce very little improvement.

Here's an example:

Let's say you have decided to hit 5,000 balls a month to improve your game. All of a sudden you think of a brilliant plan to accomplish this goal. You'll hit 5,000 balls in the first day, then take a break for the rest of the month! This way you will be hitting 5,000 balls a month but have plenty of time for other things you would like to do. Unfortunately the results would not be close to the same. Not enough time has passed! 5,000 balls hit throughout the month would produce far better results than 5,000 balls hit in a day.

That is why those who become top pros must begin playing and learning tennis at a very young age. Time must pass to bring out all the potential a player is endowed with.

Time heals, time strengthens, time teaches, time is a tool that most do not understand or use properly.

The next practice session do not think in terms of learning on that day! Think like the pros in terms of giving your body and mind time to learn on a subconscious, automatic level. What you practice today will become part of your subconscious weeks and months later. Your job is not to over-think or judge the daily results. Your job is to keep up the intense practice sessions and allow time to work its magic.

Mike Newlin, an NBA star basketball player, once quipped, "It's time, not talent."

There has NEVER been an athlete who has reached the pinnacle of success in his field without REPETITION AND TIME. If you think you can beat the odds, be my guest!





Tennis Warrior Archive
If you have not already signed up to receive our free e-mail newsletter Tennis Server INTERACTIVE, you can sign up here. You will receive notification each month of changes at the Tennis Server and news of new columns posted on our site.
This column is copyrighted by Tom Veneziano, all rights reserved.
Tom is a tennis pro teaching at the Piney Point Racquet Club in Houston, Texas. Tom has taught thousands of players to think like a pro with his Tennis Warrior System.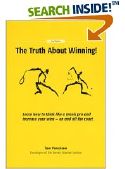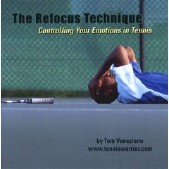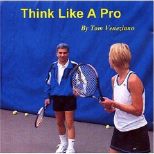 In Tom Veneziano's book "The Truth about Winning!", tennis players learn in a step-by-step fashion the thinking the pros have mastered to win! Tom takes you Step-by-step from basic mental toughness to advanced mental toughness. All skill levels can learn from this unique book from beginner to professional. No need to change your strokes just your thinking.

Audio CDs by Tom Veneziano:



---