Don't Live In A Fairy Tale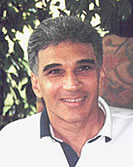 Tom Veneziano
Most players have a preconceived notion about the way they're supposed to play. If they don't play according to this masterly vision they've conjured up in their mind they become frustrated, annoyed or angry. Most players begin every match with this deceptive mindset. Unfortunately, this type of thinking is a prescription for disaster! Before these players take one step onto the court they have already set themselves up for failure. Why is this fanciful thinking a psychological pitfall and why do players delude themselves into thinking this way in the first place? I don't have a crystal ball, but I believe I can answer these questions... read on.

WHY DO PLAYERS THINK THIS WAY?

The answer is simple! Once upon a time there was a player who was in a match, playing magnificent tennis. The player remembers the moment well. Everyone applauded wildly as he was exalted as a fantastic player. He even kept some home movies to validate the glorious event so he could remember the exhilarating moment as if it were yesterday. There on the screen were the effortless forehands, followed by blistering backhands that consistently found their mark. Serves that would have made Andy Roddick stand up and cheer, and overheads that actually went where he was aiming, completely confounding and eventually crippling his opponent. Yep, that's the way he knows he can play, because that's the way it was... once upon a time.

This is where the fairly tale ends, and reality begins. The player remembers how well he played in his one good match, then makes that the standard for all his other matches. He has now neatly created a preconceived notion, a supreme model, about the way he thinks he should always play.

WHY THINKING THIS WAY IS A PRESCRIPTION FOR DISASTER

The danger of having this supreme model of play in your head is that all match play situations will be weighed against this model. If you miss a shot that you've hit in the past using this model, you think, "Oops! I've made that shot before, I'm just playing lousy." The meltdown begins: panic, frustration, and discouragement invade and hold your mental attitude hostage. Once your mental attitude goes down your physical game is sure to follow. If you lose, you walk away scratching your head and thinking, "I just do not understand this game, last week I was playing fine." Guess what? You are sabotaging yourself!

The fact is, in match play all players fluctuate from good to bad and everything in between. To create an idealistic model that is based on your good days is unrealistic. You could call this an "unrealistic expectation." You have created expectations that cannot possibly be reached, then become upset when things do not work out as planned. But you will stubbornly persist, "I know I can play better... I know it. I should be upset." Well, maybe you can play better, but at the moment YOU ARE NOT. You must learn to play the hand you are dealt. This is the key!

There is nothing wrong with understanding how well you are capable of playing. The conundrum comes when you expect to play marvelously in every match. You have yet to learn that whatever unfolds on that day, in that match, is the way you are playing at that time, not some unrealistic model you have created. In this model you've created, if things do not go your way, you will let it bother you. Roger Federer said it best in an interview after an intense match against James Blake in the 2006 US Open:

"I used to be very up and down. Now, I focus on each and every point, you know. I try to let things not get to me. I've realized that has improved my game."

Not letting things get to him has improved his game! Strong statement. Just by changing your thinking you can improve your game? What are we all waiting for? Let's change our thinking. Roger just goes with the flow of a match. No unrealistic expectation. Whatever the match has in store for him, he mentally adjusts and keeps playing. Even though he is well aware of how great he can play.

In your next match forget that model you devised in your mind about how well you have played or can play. Instead, accept the way you play ON THAT DAY as your EVER-CHANGING model. Who knows, maybe that magic model will reappear because you use your magical mental attitude to adjust to every circumstance and keep on playing!





Tennis Warrior Archive
If you have not already signed up to receive our free e-mail newsletter Tennis Server INTERACTIVE, you can sign up here. You will receive notification each month of changes at the Tennis Server and news of new columns posted on our site.
This column is copyrighted by Tom Veneziano, all rights reserved.
Tom is a tennis pro teaching at the Piney Point Racquet Club in Houston, Texas. Tom has taught thousands of players to think like a pro with his Tennis Warrior System.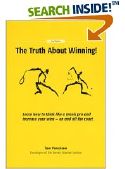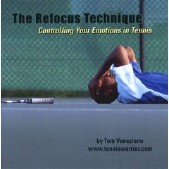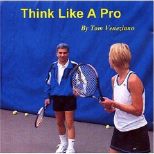 In Tom Veneziano's book "The Truth about Winning!", tennis players learn in a step-by-step fashion the thinking the pros have mastered to win! Tom takes you Step-by-step from basic mental toughness to advanced mental toughness. All skill levels can learn from this unique book from beginner to professional. No need to change your strokes just your thinking.

Audio CDs by Tom Veneziano:



---