Phases Of Learning Tennis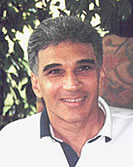 Tom Veneziano
As I have taught before, the process of learning involves many phases. You do not just practice something one day and the next day have it mastered. You must learn a little at a time, building learning experience upon learning experience, to eventually master a skill. In my research I came across a website that I thought explained this concept best.

According to Audiblox2000.com, a website for learning programs, one of the universal learning principles is that learning is a stratified process:

"Human learning does not take place on a singular level, but is a stratified process. The way in which school systems throughout the whole world are organized and structured is an acknowledgment of this. A child cannot be sent to a university first. He must start in the first class and then progress year after year to the higher levels of education. A child must learn to count before it becomes possible to learn to add and subtract. This means that there is a sequence that is to be observed in teaching. Certain things have to be taught and accomplished first, before it becomes possible to teach other things."

When learning anything you must go through phases. Learning tennis is no exception. But often players are so preoccupied with negatives, mistakes and failures that they do NOT recognize the signs of these phases. Let me cover a couple that you may not be aware of.

HITTING EVERYTHING AN INCH OUT

Yes, this is a phase of learning that I have seen often. Your game has been improving, but you are not quite winning enough. You are playing matches that you could have won, but many of the balls you hit were only an inch out. What should you do? The answer - nothing! This is just a phase of learning that will take care of itself. To your conscious mind there is no discernable difference between hitting a ball one inch out and hitting a ball one inch in. So stop trying to consciously correct the problem. The slight change in the racket face cannot even be seen by the eye, it has to be felt. Resume your normal practice regime and give your subconscious a chance to master this problem... it will!

Here is the irony that always fascinates me. A player who is consistently missing by an inch should be happy that his shots are only going an inch out. Months earlier I guarantee that same player was hitting the same shot way out! I have noted over the years that players simply never appreciate the level of play they have reached. Instead their mindset is always, "But I'm still missing." As if there will ever come a time in tennis that you stop missing. Just for a little while will you enjoy the level of play you have reached?

BECOMING TENTATIVE WHEN YOU HAVE THE OPEN COURT

During a point you have worked your opponent skillfully to open up the court, but instead of going for the shot you play cautiously. As a result your opponent runs down the shot, returns the ball and you eventually lose the point. This phase of learning tennis does take some time to eliminate, but it is a phase. The problem is all mental. When you have out-maneuvered your opponent and you have the open court you become tentative because you are afraid to make a mistake and lose the point. Ironically, you often lose the point anyway because you give your opponent a chance to stay in the point. You must learn to close the deal when the opportunity arises... even if you fail. Will you just HIT THE BALL and not worry about the consequences... just hit it!

Keep yourself on "go" in these situations over and over and over again to master this phase of learning. Stop giving your opponent a chance to win a point he or she should have lost. It's better to go for the shot and win or lose the point on your terms than to allow your opponent a second chance to get back into the point and begin dictating the point on his or her terms. You must make the decision to NOT be tentative to overcome this phase of learning.

Learning tennis is truly a stratified process with many different phases of learning within that process. If you can learn to stop thinking of your mistakes as some kind of permanent crisis you will begin to see many of these phases clearly. But, if you become preoccupied with the problem you will never see the solution!





Tennis Warrior Archive
If you have not already signed up to receive our free e-mail newsletter Tennis Server INTERACTIVE, you can sign up here. You will receive notification each month of changes at the Tennis Server and news of new columns posted on our site.
This column is copyrighted by Tom Veneziano, all rights reserved.
Tom is a tennis pro teaching at the Piney Point Racquet Club in Houston, Texas. Tom has taught thousands of players to think like a pro with his Tennis Warrior System.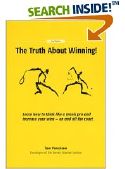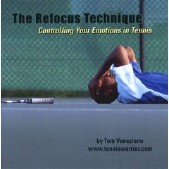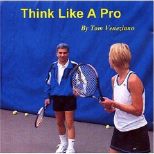 In Tom Veneziano's book "The Truth about Winning!", tennis players learn in a step-by-step fashion the thinking the pros have mastered to win! Tom takes you Step-by-step from basic mental toughness to advanced mental toughness. All skill levels can learn from this unique book from beginner to professional. No need to change your strokes just your thinking.

Audio CDs by Tom Veneziano:



---