Snatching Victory from the Jaws of Defeat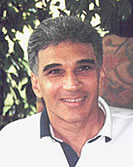 Tom Veneziano
Too many players, when they fall behind in a match, think they have lost and stop fighting. This defeatist mental attitude buries these players in a quagmire of hopelessness and despair with no opportunity of making a comeback. Great players think positively and always give themselves an opportunity to turn a match around. They hang in there, they keep fighting, they claw and scratch their way back up, hoping to change the tide and grab back a winning edge. This attitude is crucial when you have fallen behind.

It is interesting to note that even though champions fail and fall behind, defeat is NOT the issue. The issue is whether or not they keep fighting. I remember reading a quote from Michael Jordan, the dynamic professional basketball player that many think was the best ever. His comments clearly demonstrate the mind of a champion.

"I've missed more than 9000 shots in my career. I've lost almost 300 games. 26 times I've been trusted to take the game winning shot . . . and missed. I've failed over and over and over again in my life. And that is why I succeed.

"I can accept failure, but I can't accept not trying."

Michael never made an issue out of failing and, as a result, those of you who have watched him play probably did not have a clue he failed so many times. You remember only his fantastic accomplishments. And that's the point. Players who keep fighting and do not make an issue out of their failures leave you with a positive picture of their play. You should learn to do the same.

It's important to understand the mental dynamics you create when you keep fighting after falling behind. You are sending a message to your opponent that you are not discouraged and will remain poised to take back the lead if he falters. This mental attitude forces your opponent to continue to concentrate on beating you. This is key to making a comeback. You must make your opponent keep concentrating for the victory.

Here is an example of something that happens quite often. A player loses the first set badly. Beginning the second set he (or she) feels hopeless and believes he cannot win. As a result the player who lost the first set goes through the motions in the second set, but the fight has been taken out of him. His opponent, sensing this mental breakdown, just relaxes and cruises to victory.

On the other hand, if that player thinks like a champion he stays focused and confidently marches on in the second set, forcing his opponent to keep concentrating. When you force your opponent to perform correctly and stay focused you are making your opponent do something to beat you. You have successfully created an environment in which your opponent has an opportunity to break down. Your opponent may falter, or may not, but that is NOT the issue. The issue is choosing the correct option to ALWAYS keep hope and confidence alive.

TWO CHOICES

1. Give up, be discouraged and definitely lose.
2. Keep fighting, stay confident and possibly win.

Not a difficult choice, is it? You bet it is! When match play is not going the way a player would like, option number one has plenty of followers! In fact, I believe it's the highest chosen option. Sad, isn't it? All a player has to do is choose option number two consistently during those tough times and his or her winning percentage would go up. But most players simply cannot do it. And the reasons abound as to why: I'm making too many mistakes, I had all the bad breaks, I had bad line calls, it was too windy, the sun was in my eyes, my backhand didn't feel right, my opponent was too good, I was not playing well, and on and on.

Not one of these is a valid excuse for giving up... not one! What do you think?

I'm making too many mistakes, so I quit.
I had all the bad breaks, so I quit.
I had bad line calls, so I gave up.
It was too windy, so I quit.
The sun was in my eyes, so I quit.
My backhand didn't feel right, so I gave up.
My opponent was too good, so I didn't even try.
I was not playing well, so I took my tennis balls and went home!

The next time you are playing and you are about to quit because the match is not going your way, do this. Whatever reason you come up with for wanting to give up, repeat that reason to yourself and then add "so I quit" at the end. Then think to yourself, is that the way champions think? Maybe that will shock you back into Tennis Warrior territory and snatch victory from the jaws of defeat!





Tennis Warrior Archive
If you have not already signed up to receive our free e-mail newsletter Tennis Server INTERACTIVE, you can sign up here. You will receive notification each month of changes at the Tennis Server and news of new columns posted on our site.
This column is copyrighted by Tom Veneziano, all rights reserved.
Tom is a tennis pro teaching at the Piney Point Racquet Club in Houston, Texas. Tom has taught thousands of players to think like a pro with his Tennis Warrior System.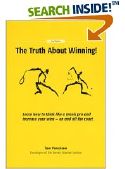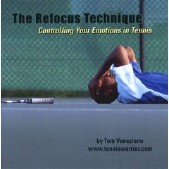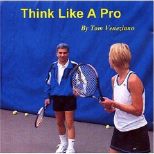 In Tom Veneziano's book "The Truth about Winning!", tennis players learn in a step-by-step fashion the thinking the pros have mastered to win! Tom takes you Step-by-step from basic mental toughness to advanced mental toughness. All skill levels can learn from this unique book from beginner to professional. No need to change your strokes just your thinking.

Audio CDs by Tom Veneziano:



---