Training For Long-Term Success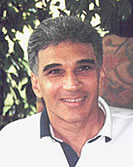 Tom Veneziano
Many players and parents have asked me what they should do to establish a tennis training program for themselves or their children. They don't necessarily want a day-to-day routine, but want to know how long and how often they should practice.

Of course this depends on your motivation, your goals and how much time you have available to devote toward practice. You could practice anywhere from thirty minutes a week to five or six hours a day. The time varies from player to player. What is more important in this equation is to determine if you WILL be able to maintain this routine for months and years. Do not begin by overdoing your training only to find that in six months you are ready to quit. By the way, this is the norm when it comes to practice routines. Players become excited about embarking on a new training program to improve their game, then they bite off more than they can chew. It's better to practice one hour a day and still be going strong years later, than to begin strong with four hours a day and abandon practice altogether in six months!

FIRST, ESTABLISH A ROUTINE

Here is the point. It is much smarter to begin slow, establish a mental routine, then gradually over the months increase the activity. Again, it's mental attitude first. Condition your mind to first accept the routine as part of your lifestyle. This is the key to becoming a much improved player over time. Stay with it! Be consistent! The good players continue for years. Why do you think the best in the world are the best in the world? Others may have had the same talent, but they quit while the best relentlessly forged on with their training program. It's not the talent that brings these players to the top, it's the dedicated, disciplined practice that makes them or breaks them. The more talented players who do not persevere are left behind.

I once heard a great pianist quip, "If practicing eight hours a day for the last fifteen years makes me talented, then I guess I'm talented!"

According to 23jordan.com the great basketball player Michael Jordan was cut from his high school varsity basketball team. His dedicated, consistent practice from that point on drove him to make the team and then go on to make history.

If you are a club player and can practice only a little each week, that's fine. Do not think that practicing only one hour a week is futile. The practice you've accumulated over the months will separate you from the pack and improve your game significantly... I guarantee it!

Now, once you have established a routine, fantastic things begin to happen. You may be continuing with the same routine from day one, but all of a sudden, months and years later your shots begin to "feel" different. Or you may have a better sense of where the ball is or improved balance or better timing. Any number of different sensations can occur that would NOT have occurred if you stopped after six or seven months. Just keep practicing! Do NOT over-think the results. Stay with your routine.

EITHER BEGIN A TRAINING ROUTINE FOR THE LONG HAUL OR DO NOT BEGIN AT ALL

This is why it is crucial to design a practice routine you can stay with for months and years. To achieve superior results you must still be plugging away a year from now. So, do not get overzealous in the beginning and let your emotions control the show. You will have many tough times during the months of practice where everything is just not going well. Ups and downs are inevitable in any training program. To succeed you must handle failures. As Winston Churchill once quipped, "Success is moving from failure to failure enthusiastically." If you have correctly entrenched yourself in a training program that has become a habit, you will move from failure to failure enthusiastically and find your success.





Tennis Warrior Archive
If you have not already signed up to receive our free e-mail newsletter Tennis Server INTERACTIVE, you can sign up here. You will receive notification each month of changes at the Tennis Server and news of new columns posted on our site.
This column is copyrighted by Tom Veneziano, all rights reserved.
Tom is a tennis pro teaching at the Piney Point Racquet Club in Houston, Texas. Tom has taught thousands of players to think like a pro with his Tennis Warrior System.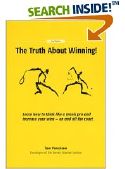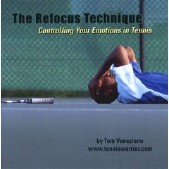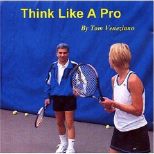 In Tom Veneziano's book "The Truth about Winning!", tennis players learn in a step-by-step fashion the thinking the pros have mastered to win! Tom takes you Step-by-step from basic mental toughness to advanced mental toughness. All skill levels can learn from this unique book from beginner to professional. No need to change your strokes just your thinking.

Audio CDs by Tom Veneziano:



---