It's all up to YOU!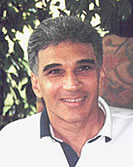 Tom Veneziano
It does not matter what fantastic stroke, strategy or mental skill you are taught in tennis, absolutely nothing can be accomplished or applied without your internal desire to make the change. You are the key to your own success. Often this takes a lifetime to understand. You read books, you listen to audio CD's, you watch videos, and you receive newsletters. All to no avail, because you refuse to take the responsibility for creating your own success and make the internal mental adjustments. Most players focus on something other than themselves to help them physically and mentally perform. They decide that their success will come from a specific coach, technique, seminar, tennis camp, etc., and not from themselves.

In match play these players see themselves as a victim of bad line calls, the wind, the lighting, their opponent's bright red shirt or annoying personality, their poor play, and a host of other creative scapegoats. Everything that hinders them from winning is always related to external adversities and never related to their own internal poor mental attitude. In their unrealistic view, their mental attitude is just dandy and is completely justified because of the smorgasbord of adversities they use as excuses for their poor playing. How else could they feel?! This attitude makes them rationalize that winning is out of their hands and nothing can be done. They are a victim!

Brad Gilbert, world-class player and coach, stated that when he was playing on the satellite circuit (small tournaments pros play in to earn ATP points to enter the major tournaments) most players who lost a match complained constantly about their shoes, their racket, their strings, the court, and so forth. He went on to say that not one of them made it into the big time. The only players who made it, he explained, did not blame anything or anyone and just kept plugging along despite their failures and losses. These players understood that winning depended on adjusting their internal mental attitude, not eliminating external adversities. The principle:

ADVERSITY IS INEVITABLE, YOUR MENTAL ATTITUDE IS OPTIONAL

In "The Roger Federer Story" by Rene Stauffer, Roger made this astute comment. "Before, when my coach told me that I should calm down, that seemed impossible to me," he said in 2004. "I simply had to get rid of this tension and these demons in my head. No one could help me. It had to come from me."

That's right! You can study all the latest mental techniques and theories available on the market today but ABSOLUTELY NOTHING will happen until YOU decide to make the mental changes. It has to come from you. You are the only one that can change you. This battle with yourself is a key battle that must be fought before you can advance to another level. You can be victorious in this battle if you will first stop justifying your anger and frustrations in a match. In other words, you take responsibility for your failures and move on.





Tennis Warrior Archive
If you have not already signed up to receive our free e-mail newsletter Tennis Server INTERACTIVE, you can sign up here. You will receive notification each month of changes at the Tennis Server and news of new columns posted on our site.
This column is copyrighted by Tom Veneziano, all rights reserved.
Tom is a tennis pro teaching at the Piney Point Racquet Club in Houston, Texas. Tom has taught thousands of players to think like a pro with his Tennis Warrior System.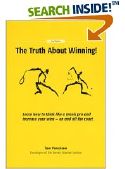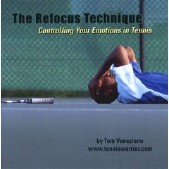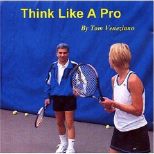 In Tom Veneziano's book "The Truth about Winning!", tennis players learn in a step-by-step fashion the thinking the pros have mastered to win! Tom takes you Step-by-step from basic mental toughness to advanced mental toughness. All skill levels can learn from this unique book from beginner to professional. No need to change your strokes just your thinking.

Audio CDs by Tom Veneziano:



---