In Tennis, Principle Trumps Emotion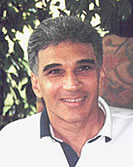 Tom Veneziano
When tennis players fail on the court, they immediately have a problem. To move from their problem to a solution they must make a choice, and at that crucial moment of failure and adversity there are two opposite paths they can choose. One pathway is subjective, leading through you and how you feel, and the other pathway is objective, leading through principle and reason. One pathway leads you to mental stability, the other to emotional instability.

The mental pathway most players choose is to mentally move from the problem (the failure) to their emotions (themselves and how they feel), then to a solution. When arriving at a solution filtered through themselves and their feelings, a distorted view of what has occurred takes place. These solutions are subjective. They blame others for their mistake, they blow the mistake out of proportion, they make excuses (it was the sun, my shoes, I didn't get enough sleep, a bird flew over, and so on). As you can see, thinking this way creates a negative environment and is not mentally healthy for the ongoing match battle. Players can slowly become an emotional time-bomb ready to explode, and often they do!

Many times I have discussed staying out of your own way to allow your physical game to develop. In your physical game you get in your own way by focusing too much on mechanics instead of following the correct repetition principles and letting your game happen. The same is true for your mental game. When failures occur you tend to get in your own way by allowing how you feel to override the correct mental principles. Your emotions skew your mental focus which throws you mentally off balance. To solve this problem of emotionally getting in your own way you must learn to choose principle over emotions when you fail.

Tennis pros like Federer, Nadal, and Azarenka operate on mental principles as the source of their mental strength. They do not rely on their feelings or emotions. They have an arsenal of mental principles to select from when confronted by adversity and failures. Most top players rely heavily on these principles when under pressure.

Over time, all players should develop their own mental arsenal of principles to rely on in the heat of battle in match play. "The next shot is more important than the last mistake" and the principles behind this phrase should be a major part of this mental arsenal. Thinking in these terms of principle and reason is the key to combating incorrect emotions.

At the crucial moment of failure, the correct mental pathway is to move from the problem (the failure), to a principle (arsenal of mental principles), to a solution. The solutions derived from this mental pathway do not involve emotion and are compatible with mental toughness. These solutions involve taking responsibility for failures, controlling emotions, keeping a clear, objective mindset and staying focused on important match strategies. With your cool, calm and relaxed mindset devoid of any emotional stress, you will perform more instinctively and spontaneously under any match play pressure.

As you learn to shift your mental pathway from the "problem-emotion-solution" to the "problem-principle-solution" you will begin to effectively handle adversity and failures. This concept is beyond learning how to control your emotions on the tennis court. This is taking your mental game to the next level. Take you and your emotions out of the equation, correctly replace them with principle, and you will overcome any match play pressure with ease.

In the best players in the world, in mentally tough competitors and in all Tennis Warriors, principle always trumps emotion.





Tennis Warrior Archive
If you have not already signed up to receive our free e-mail newsletter Tennis Server INTERACTIVE, you can sign up here. You will receive notification each month of changes at the Tennis Server and news of new columns posted on our site.
This column is copyrighted by Tom Veneziano, all rights reserved.
Tom is a tennis pro teaching at the Piney Point Racquet Club in Houston, Texas. Tom has taught thousands of players to think like a pro with his Tennis Warrior System.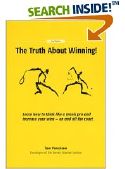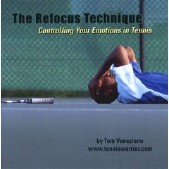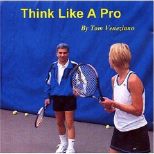 In Tom Veneziano's book "The Truth about Winning!", tennis players learn in a step-by-step fashion the thinking the pros have mastered to win! Tom takes you Step-by-step from basic mental toughness to advanced mental toughness. All skill levels can learn from this unique book from beginner to professional. No need to change your strokes just your thinking.

Audio CDs by Tom Veneziano:



---