Putting Your Tennis Failures in Their Place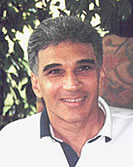 Tom Veneziano
You can't have it both ways. You cannot be a Tennis Warrior and at the same time dwell constantly on your negatives and failures. In the mind of a Tennis Warrior, failure and success are two sides of the same coin. There is no separation. Negatives and failures are simply part of the process toward becoming a Champion.

On the tennis court, you can be negative-oriented or success-oriented. When you are success-oriented, you do not focus on your negatives and then hope for something positive. Instead, you focus on positives and let the negatives or failures come along for the ride. Many players are negative-oriented and immediately assume their failures are terrible and their successes are terrific, leading to endless frustration in match play and in practice.

What most players fail to recognize is that you must have failures to succeed. Failures are an intricate part of the journey in developing a strong mental and physical game. They provide valuable feedback for the body to learn and make changes. Failures are also critical to strengthen your mental skills in your pursuit of mental toughness. The more you are able to cope with mental adversity and failures, the more mentally tough you become.

Michael Jordan, one of the greatest basketball players of all time, summed it up perfectly when he said, "I've missed more than 9000 shots in my career. I've lost almost 300 games. 26 times, I've been trusted to take the game winning shot and missed. I've failed over and over and over again in my life. And that is why I succeed. I can accept failure, but I can't accept not trying. Just play. Have fun. Enjoy the game."

I think it is safe to say that Michael Jordan believed that failures were a key factor in his success.

Part of my challenge of being a coach is fighting a constant battle to keep players on a positive path. Players are determined to focus on their negatives and failures, and they place too little value on their successes. In practice a player could hit three beautiful shots in a row then miss two. Inevitably you will hear, "Why did I miss those shots? I'm always hitting out!" Next comes the ultimate question to the coach: "What did I do wrong?"

My answer is, "What you are doing wrong is focusing on the negatives and failures. Haven't you heard, the next shot is more important than the last mistake? Move on!" You may be thinking, "But don't I have to correct my mistakes to improve?" My answer to that is, hogwash! A technical correction of a mistake is often simply an emotional crutch to lean on. It may make you feel better after you fail, but it ignores the body's innate ability to learn from the failure and make adjustments.

It is crucial for you to master the blending of failures and successes as you advance toward your goals. And your first and foremost goal should be to learn to fail with poise and confidence. Then, seize that confidence, embrace your successes, and watch your mental toughness grow!





Tennis Warrior Archive
If you have not already signed up to receive our free e-mail newsletter Tennis Server INTERACTIVE, you can sign up here. You will receive notification each month of changes at the Tennis Server and news of new columns posted on our site.
This column is copyrighted by Tom Veneziano, all rights reserved.
Tom is a tennis pro teaching at the Piney Point Racquet Club in Houston, Texas. Tom has taught thousands of players to think like a pro with his Tennis Warrior System.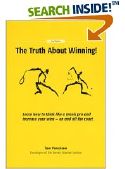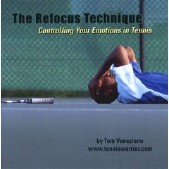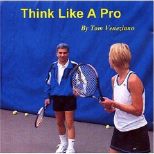 In Tom Veneziano's book "The Truth about Winning!", tennis players learn in a step-by-step fashion the thinking the pros have mastered to win! Tom takes you Step-by-step from basic mental toughness to advanced mental toughness. All skill levels can learn from this unique book from beginner to professional. No need to change your strokes just your thinking.

Audio CDs by Tom Veneziano:



---