Is Tennis Talent the Answer to Greatness?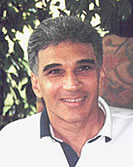 Tom Veneziano
Most players tend to believe that great athletes are gifted with special genes or some special attributes bestowed on them at birth. They believe certain players are anointed with talent to become good, while others are not. And most of those people relegate themselves to the "not" category!

Sure, they believe in effort, but in their minds the real key is talent. Talent trumps effort. The problem with this, however, is that while talent may be a factor in many truly exceptional accomplishments, without tremendous effort that talent would lie dormant. If people believe the "talent trumps effort" myth, their thoughts, their practice and their play become influenced by an erroneous concept.

For example, if you believe becoming a good tennis player is all about talent, then you also believe that the amount of effort you put into practice will not affect your game much. After all, you just do not have what it takes! Failure then becomes a threat, not a challenge. You view failures as unmistakable proof that you are not talented. To you, getting over this 'failure obstacle' would be hopeless, and learning to believe in yourself, mind-boggling.

How can anyone keep up a good repetition training program when shackled with the wrong belief system? The only way you can stay in the grind is to change your preconceived idea about talent. There are so many failures inherent in learning tennis, weathering those storms demands perseverance and a steadfast belief in yourself.

The amount of consistent effort, not talent, will determine a player's tennis game.

As Andre Agassi explains in his autobiography, "Open," he was shipped off to Nick Bollettieri's tennis camp at the age of twelve. As Nick watched Andre play, he was shocked! He had never seen anyone at this age with so much talent. As I read this, all I could think of was, Talent?! By the age of twelve Andre Agassi had hit well over a million balls. In fact, according to the book it could have easily been two or three million! How many children that you know have hit this many balls by the time they are twelve? I believe this qualifies for the "effort" category.

Roger Federer is said to be talented because his movement is so relaxed and he glides around the court. I submit to you that this is just his natural style of play, not some kind of anointed talent that required less practice effort than everyone else. Federer worked his you-know-what off to reach the level of play that he achieved. Then his style and so-called talent began to appear. One of his peers who played juniors with him recalled that Roger never seemed like anything special and was just like the other kids. I believe this also qualifies for the "effort" category.

Compared to Federer, Rafael Nadal does not appear to have that type of polished talent. Yet Rafa knocked Roger off as the number one player in the world. Nadal's game is more herky jerky with wristy shots often played off his back foot. Any junior playing like this (but missing) would be told he could never make it in the pros! The amount of effort and time put into Nadal's game is legendary and qualifies him for the final example of the "effort is king" category. Not talent.

Stop thinking your game rests on the myth of talent and wrap your mind around this effort concept. How odd it is that the average player believes that great players are born. Meanwhile, pros like Nadal believe their effort will determine their greatness. I believe it is time for you to join the mental ranks of players like Nadal and understand the truth.

Check out this link to a video interview with Matthew Syed, which was sent to me by one of my subscribers. Syed is a British table tennis champion. He has written a book, "Bounce," that gives great insight into this "talent versus effort" debate. In this short video you will also learn what is required to play tennis or any sport under enormous pressure.





Tennis Warrior Archive
If you have not already signed up to receive our free e-mail newsletter Tennis Server INTERACTIVE, you can sign up here. You will receive notification each month of changes at the Tennis Server and news of new columns posted on our site.
This column is copyrighted by Tom Veneziano, all rights reserved.
Tom is a tennis pro teaching at the Piney Point Racquet Club in Houston, Texas. Tom has taught thousands of players to think like a pro with his Tennis Warrior System.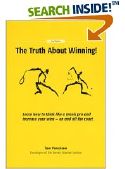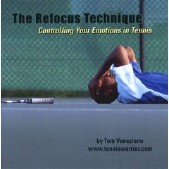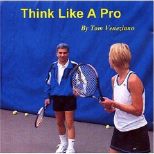 In Tom Veneziano's book "The Truth about Winning!", tennis players learn in a step-by-step fashion the thinking the pros have mastered to win! Tom takes you Step-by-step from basic mental toughness to advanced mental toughness. All skill levels can learn from this unique book from beginner to professional. No need to change your strokes just your thinking.

Audio CDs by Tom Veneziano:



---