Why Is Tennis So Much Harder Under Pressure?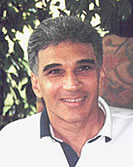 Tom Veneziano
If your tournament play is never as good as your practice play, there is a simple explanation: You need more practice! But what is it about going from practice play to competition that causes your play to drop? The explanation behind this baffling change is somewhat technical, but understanding it will help your game.

First, you must understand that in tennis every time you hit a ball, your body sends impulse signals through your nervous system to your brain. The brain learns from these impulses then sends signals back through your nervous system as you hit another ball. The more you practice, the faster and more accurately those impulses travel along the pathway of your nervous system.

Most players are unaware of this invisible aspect of stroke development, so they place all their emphasis on overt mechanics and techniques. But if they do not have a nerve pathway carved out from repetition, all the mechanics in the world will not save them! The correct impulses traveling through these nerve pathways enable players to perform mechanics more automatically and spontaneously on the court. Thus the need for massive amounts of repetition.

When you are on the court in a practice match, impulse signals are flowing through these pathways unobstructed. You are relaxed and playing carefree tennis. You are operating at your optimum level, so you experience a high level of feel and anticipation. This is the way you know you are capable of playing!

Now, all of a sudden you are in a tournament, league play or any type of pressure competition, and your game is not even close to the level of your practice play. Yes, you make some good shots and play decently, but you expected much, much more. After all, you just experienced top-notch, relaxed play in your practice match. What went wrong?

There is always a certain amount of pressure placed on all players when playing competitively. That mental pressure will affect a player's nervous system. Anyone who has felt a little shaky or broken into a sweat just before a competition will testify to that! But guess what else depends on the nervous system? Your strokes! Remember, tennis strokes and mechanics depend on sending signals through the nervous system. Your nervous system now has a double burden. First, it must handle the stress from the competition, and second, it must handle the impulses to perform a stroke. Both are fighting for control over the same system. Not a good situation!

Who is going to win this fight for control over your nervous system? Most of the time, your nervousness from competitive play wins the fight. This is why your performance drops a notch or two under pressure play. But what can you do?

Increase your repetition practice to improve and strengthen the impulse signals going to and from the brain. Did you ever notice that when you play under pressure you can still play? You are just not playing at your optimum level. Well, if you increase and strengthen those impulses that your strokes depend on, when you are under pressure your game will not drop as much. Why? Because your stronger stroke impulses will negate some of the power of the competing stress impulses.

Tennis pros compete while under tremendous pressure, but the strength of their stroke impulse signals far outweighs the competing nervous signals. Often, the pros manage to play even better under pressure, since they are so frequently under this type of pressure and have developed outstanding coping skills as well as strong impulse signals.

I believe the best example of this principle would be giving a speech. Most people are nervous wrecks when speaking before an audience. In this anxious state, they must now pull their thoughts together, remember the content of their speech, and recite it clearly. All through that same nervous system. What is the solution? When a speaker is comfortable with his subject and knows the information exhaustively, inside and out, he can overpower and conquer the competing nervous stress.

The same is true for tennis. Knowing a subject inside and out is the same as knowing your stroke production inside and out. More review and repetition of a subject allows a more thorough understanding of it, which minimizes stress during a speech. In the same way, more practice and repetition of your strokes bring a more thorough understanding of the feel of your strokes. Better feel means faster, more accurate impulse signals that minimize your stress under competition. The more powerfully those signals flow through the pathways, the more you can relax and enjoy automatic, instinctive, carefree tennis in any situation.





Tennis Warrior Archive
If you have not already signed up to receive our free e-mail newsletter Tennis Server INTERACTIVE, you can sign up here. You will receive notification each month of changes at the Tennis Server and news of new columns posted on our site.
This column is copyrighted by Tom Veneziano, all rights reserved.
Tom is a tennis pro teaching at the Piney Point Racquet Club in Houston, Texas. Tom has taught thousands of players to think like a pro with his Tennis Warrior System.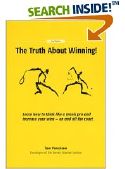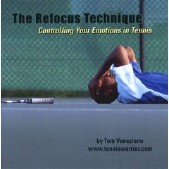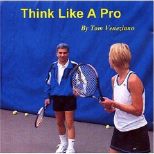 In Tom Veneziano's book "The Truth about Winning!", tennis players learn in a step-by-step fashion the thinking the pros have mastered to win! Tom takes you Step-by-step from basic mental toughness to advanced mental toughness. All skill levels can learn from this unique book from beginner to professional. No need to change your strokes just your thinking.

Audio CDs by Tom Veneziano:



---