A Ball Machine Lesson with Tom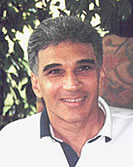 Tom Veneziano
Improving your mental attitude must take priority over developing mechanics in match play or in practice. You should never get hung up on mechanics to the point that your positive mental attitude functions only when mechanics are being performed correctly.

Players who train with mechanics as the priority run into many problems in match play. Since they believe winning depends on executing perfect mechanics, anytime their mechanics go awry their mental attitude turns negative. When a good mental attitude is top priority, a player does not rely on perfect mechanics to win but rather on his or her ability to think, adapt and overcome.

Rafael Nadal revealed his top priority in this statement after defeating Federer at the French Open in 2006: "What is important is that my attitude was always positive. I had a winner's attitude. What is positive is maybe that I was not playing at my best level, but I still maintained an excellent attitude. And if you play with a good mental attitude, even if you are not a hundred percent, you can win because, in fact, you win more with your heart, with your willpower than with anything else."

Would you like to have that mental attitude? Journey with me to one of my ball machine training sessions and discover how this "mental attitude first" concept works in application. You will learn some unique benefits that can send your game into the ozone!

Here we are at the courts. I'm working the ball machine and my student is practicing the forehand and backhand groundstrokes. This particular student does well when he is hitting groundstrokes while stationary, but on the move his strokes begin to fall apart. Of course, to help him improve I must make him practice hitting balls on the move. The object is for him to hit and get back to ready position, hit and get ready, hit and get ready, over and over again. Sounds logical enough. But there is a problem!

The first two shots my student hits on the run are executed well, and he quickly recovers into ready position. The third time, the shot does not work and his recovery is slow. Why? Because he missed and did not like the results. I'm shouting, "Forget it and go on, keep moving!" as I continue to fire balls at him. Frustrated, my student slows down, then stops and wants answers. "What am I doing wrong, Coach?" He could be learning a valuable lesson at this very moment, but instead he is sabotaging the process by thinking about mechanics! No wonder players are so vulnerable mentally.

I explain to him my purpose. I am not making him struggle just for the sake of struggling; I am deliberately bringing him to the point of failure and challenging him to work through that adversity. Why am I doing this? Because failing teaches the value of "mental attitude first." Failing is part of the learning process that culminates in mental toughness.

Here is how it works. By constantly placing the player in this situation over and over again, his mental attitude is challenged to continue staying positive despite the emotions he is feeling inside. Every time he fails and immediately lets go of that failure, he sends positive signals to the mind that he can survive this little challenge. The construction of mental toughness begins. Over time, with repeated practice, a mental toughness structure will be developed in his mind that strengthens his thought process. No poor performance or poor mechanics will deter this type of player. Win, lose or draw, he will fight to the end!

Not to mention, this type of training that mentally challenges a player will subsequently improve his concentration. If he is concentrating on coping with failure during practice, he is learning how to stay focused under all adverse situations. Think about the advantage you would have if you could stay positive and keep concentrating while everything in your match is falling apart!

Finally, as if that is not enough, the player who is practicing and focusing on "mental attitude first" will also improve his physical game. Consistent repetition molds the mechanics as it works to mold the mental attitude. As the process unfolds, these mechanics develop according to the individual player's own style, form and creativity.

So with the Tennis Warrior System of "mental attitude first" you can have a dynamic mental attitude, an unwavering concentration and your own unique mechanics. Does this sound like anything that would interest you?





Tennis Warrior Archive
If you have not already signed up to receive our free e-mail newsletter Tennis Server INTERACTIVE, you can sign up here. You will receive notification each month of changes at the Tennis Server and news of new columns posted on our site.
This column is copyrighted by Tom Veneziano, all rights reserved.
Tom is a tennis pro teaching at the Piney Point Racquet Club in Houston, Texas. Tom has taught thousands of players to think like a pro with his Tennis Warrior System.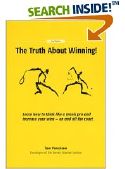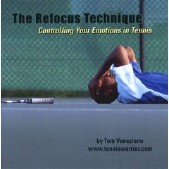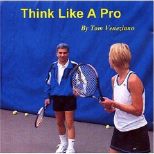 In Tom Veneziano's book "The Truth about Winning!", tennis players learn in a step-by-step fashion the thinking the pros have mastered to win! Tom takes you Step-by-step from basic mental toughness to advanced mental toughness. All skill levels can learn from this unique book from beginner to professional. No need to change your strokes just your thinking.

Audio CDs by Tom Veneziano:



---