Strive for Clueless Tennis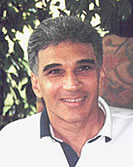 Tom Veneziano
During a routine practice session, I watched as my student skillfully moved her body out of the path of the tennis ball while executing a balanced stroke. This fadeaway shot, a groundstroke hit while fading to the side, is often necessary when the ball is hit right at you. Before this day, my student would only move out of the way of the ball and slap at it in more of a defensive survival mode. Now she was able to quickly adjust her position and perform a smoother, more accurate stroke.

When we took a break in the lesson, I told her about this fadeaway breakthrough. She said, "I know that I'm doing it, but I honestly don't know what I'm doing." I told her that is fantastic. That's the way it is supposed to be performed... cluelessly! She laughed. I then went on to explain that the tennis pros are clueless too when they perform an array of stunning shots. The pros have no clue what they are doing when they hit their strokes; it just happens. My student appeared to be fascinated by the explanation and from then on she repeated that she was clueless about her game. The phrase was like a badge of honor!

You may wonder how I can say that the top pros are clueless. Isn't their jaw-dropping play evidence of an exceptional brilliance at work? Absolutely. But they are clueless nonetheless. When the pros hit the ball they do not intellectually know what is happening. Why? Because strokes are not an intellectual experience. Strokes are a sensory and feel experience. That distinction causes much confusion in the tennis industry. Tennis strokes are not an intellectual experience from the mind; they are a sensory experience from the body.

When Pete Sampras was asked how he hit his devastating forehand he said, "I don't know I just hit it." When Andy Roddick was asked to explain his ballistic serve he said he was embarrassed because he was not sure how he did it. When he was young he just tossed up the ball and hit it. When Roger Federer was playing at his best he said it was like an out-of-body experience where things were just happening and he was along for the ride.

Yes, the best in the world are clueless when it comes to stroke production. But that is understandable. No person on earth could keep track of the intricate, subtle, sophisticated movements that occur for each stroke. This, incidentally, is why most people are incorrect in the way they learn the game of tennis. Tennis stroke production is not performed with the intellect or with verbal commands. It is performed with the sensory system and impulse commands.

The confusion develops when we equate learning tennis with learning an academic subject. We all go to school to learn technical information with a verbal language and our intellect. After months of training, our mind begins to learn the information that we can repeat back for tests and exams. If we pass the tests, this means we have successfully reached a level of academic competency and knowledge.

Most players bring that same academic mindset to the tennis court and learn all the verbal, technical information that shows testable knowledge in the field. Unfortunately, this leads to a lot of players who know tons of technical information but cannot play tennis as well as what they know.

Tennis is a physical game, not an academic game. This appears to be a difficult concept for players to understand. Physical games are predominately learned with the physical body, not the intellectual mind. How does the body learn a physical skill? Not by sending verbal commands to the body from the brain, but by sending impulse signals from the body to the brain through relentless repetition.

Academic language is verbal and intellectual. Physical language is sensory. If you are trying to communicate to the body in an academic language, you might as well be giving instruction in English to a person who speaks only Greek. They just won't understand it! Now you know why you become so frustrated when learning the game of tennis with techniques and mechanics. Your body has no idea what you are trying to get it to do. The body needs information compatible with the language it speaks, not with the language of the conscious mind. It is repetition and only repetition that communicates to the body. The best way to resolve the language discord between mind and body is to intensify your repetition practice.

The faster you apply this concept to your tennis training, the less time you will waste in a babel-like state of confusion. So what are you waiting for? Be just like the pros. Dare to be clueless! Stop pursuing an academic 'Master of Tennis' degree, start educating your sensory system, and learn to create some stunning strokes of your own.





Tennis Warrior Archive
If you have not already signed up to receive our free e-mail newsletter Tennis Server INTERACTIVE, you can sign up here. You will receive notification each month of changes at the Tennis Server and news of new columns posted on our site.
This column is copyrighted by Tom Veneziano, all rights reserved.
Tom is a tennis pro teaching at the Piney Point Racquet Club in Houston, Texas. Tom has taught thousands of players to think like a pro with his Tennis Warrior System.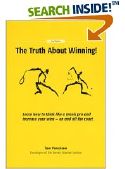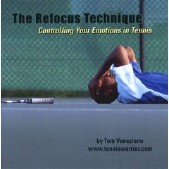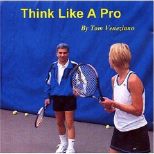 In Tom Veneziano's book "The Truth about Winning!", tennis players learn in a step-by-step fashion the thinking the pros have mastered to win! Tom takes you Step-by-step from basic mental toughness to advanced mental toughness. All skill levels can learn from this unique book from beginner to professional. No need to change your strokes just your thinking.

Audio CDs by Tom Veneziano:



---