From Practice Tennis to Pressure Tennis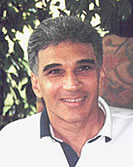 Tom Veneziano
As many of you know, switching from practice play to match play is a daunting task. When the score does not count you tend to hit beautifully flowing strokes, but when a match is on the line everything changes. Fledgling strokes rear their ugly head. You know you can play better; you have witnessed it yourself in your training sessions. Is there some secret to making the transition from practice to match play? Is there something wrong with you? Should you contact Federer or Nadal to access their wisdom? After all, there must be some kind of trick they have mastered.

These questions are asked by millions of players in all sports. Coaches, sports psychologists, and other experts are in great demand as struggling athletes clamor to find the answers. To make matters worse, the information they find so elusive appears to be the natural birthright of elite players.

Well, to provide some help, I have decided to bring an elite player to you. Surely the advice will be intricate and complicated, right? Let's see what the great Tom Kite, winner of many PGA golf tournaments, has to say when asked an intriguing question by two top college players. Below are excerpts from sports psychologist Dr. Bob Rotella's excellent book, "Golf Is Not a Game of Perfect." Rotella at the time was helping Kite with his game.


"A few years ago, Tom Kite and I were in Austin, and we played a round at Lakeway Country Club with a couple of members of the University of Texas golf team. It was a beautiful day and a great match. They all shot between 69 and 73. Afterward, we all sat down for a soda, and it was obvious they were dying to ask a question. So I said, 'What's on your mind?'

"One of the guys replied, 'Tom, we basically hit it as good as you did today. When we missed and hit a bunker, our bunker shots were as good as yours. When we missed a green, we got it up and down like you did. We scored within a shot or two of one another. So how come you're the all-time leading money winner and we're the number three and four golfers at the University of Texas?'

"Tom grinned at me and said, 'Do you want to tell them?' 'No,' I said. 'They'll believe it more if it comes from you.'

"'The difference,' Tom said, 'is that when you guys get in tournaments, the likelihood is that you'll lose your concentration on four or five shots every round. Over a four-day tournament, even if every lapse costs you just one stroke, that's sixteen to twenty shots a week, and that's the difference between being the leading money winner and losing your card....'

"I joined in. 'Today, each of you hit a few balls off line, into the rough or the trees. But since it wasn't a tournament round, you didn't let it bother you. You just went over and found the ball, pitched out, wedged up to the green, saved your par and went on. But in the Southwest Conference Tournament, you might hit the same shot and overreact to it. You start telling yourself, "You're such a jerk," and "Why does this always happen in a big tournament?"'

"One of the things Tom, or any successful pro, does best is to accept his bad shots, shrug them off, and concentrate completely on the next one. He has accepted the fact that, as he puts it, 'Golf is not a game of perfect.'"


That's it! The thinking of elite players is what separates them from amateurs during tournament play. Elite players regard their failures in pressure situations the same way they regard failures in practice: with a relaxed mental attitude. This is so simple, yet the principle eludes most players.

Playing in pressure matches the way you play in practice does not involve some complicated plan known only to a few. Granted, only a few players actually know and utilize this valuable thinking, but it is not complicated! You can do it. You just have to make the same decisions that you make in practice matches. What are those decisions? Forget your mistakes and concentrate on the next shot, as Tom Kite and his coach explained so clearly. That is the difference.

In effect, Tom Kite has found "the next shot is more important than the last mistake" to be the answer that separates him from the amateurs. Don't you think it is time for you to cement this concept into your thinking and bring it with you to your next match? Do not leave these thoughts in this article. Pack them up and take them with you for the next time you play. I promise the concept will not take up much room in your mind: "The next shot is more important than the last mistake." You can place it in your mind right next to "get your first serve in."





Tennis Warrior Archive
If you have not already signed up to receive our free e-mail newsletter Tennis Server INTERACTIVE, you can sign up here. You will receive notification each month of changes at the Tennis Server and news of new columns posted on our site.
This column is copyrighted by Tom Veneziano, all rights reserved.
Tom is a tennis pro teaching at the Piney Point Racquet Club in Houston, Texas. Tom has taught thousands of players to think like a pro with his Tennis Warrior System.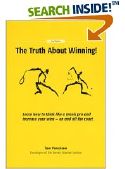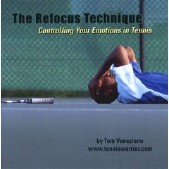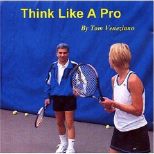 In Tom Veneziano's book "The Truth about Winning!", tennis players learn in a step-by-step fashion the thinking the pros have mastered to win! Tom takes you Step-by-step from basic mental toughness to advanced mental toughness. All skill levels can learn from this unique book from beginner to professional. No need to change your strokes just your thinking.

Audio CDs by Tom Veneziano:



---