Transcending Wrong to Become the Ultimate Tennis Warrior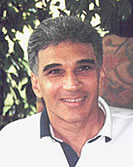 Tom Veneziano
You are ready for the next step in your Tennis Warrior training! If you are a regular reader of my newsletters, you have already learned that the mechanics and techniques of your tennis strokes do not have to be perfect, that they are created according to your own personal style, form and creativity. By this point, you have also grasped the idea that your whole goal in tennis is to practice intensely, master repetition, and stay with your practice regime relentlessly. These concepts you clearly understand. But to reach the next level of play and become the Ultimate Tennis Warrior, you must drive yourself further.

All accomplished players work hard to improve their game. But if you want to separate yourself from the pack, you must learn to TRANSCEND WRONG.

Transcend means "to rise above or go beyond the normal limits of something." What I want for you is to go beyond and rise above the normal limits of wrong strokes until they are right. Yes, this is an odd statement in a field where everyone seems obsessed with perfection, where coaches and players alike are constantly seeking perfection through perfect, standardized stroke production. But the statement is true.

The goal for all my tennis students is to transcend wrong. In every practice, I allow my students to hit freely and do not give much technical instruction. I encourage them to swing naturally without worrying about whether the ball goes in or out. Then finally, after hitting ball after ball after ball, things start to come together. Their hard work pays off, and with their own individual style they begin to hit shots that are not only successful but more powerful and efficient. Their game was refined through all the repetition, and while they are using the same basic mechanics they've had all along, their so-called wrong mechanics no longer matter to the outcome of the shots. They have transcended wrong!

You see, these players were never actually wrong. They are playing with their own natural style and form. It is only according to tradition that they are considered wrong, since their unique style does not meet the standard model accepted by conventional methods. But, in a strange twist, once they transcend those so-called wrong mechanics and begin producing results, they are no longer considered wrong. Even though their mechanics are not exactly what conventional methods demand, the wrong players become right!

Let me give you an illustration of this phenomenon. One of the players that I coach sometimes hits a backhand off of her back foot while fading backward and kicking the other foot slightly in the air. She looks a little like Serena Williams who sometimes hits her two-handed backhand with her foot coming off the ground. Whenever my student did this backhand shot in doubles drills with another coach and missed, the coach criticized her for going backward and falling off balance. Until one day she began to successfully make that same off-balance backhand with a foot kick, and, yes, you guessed it, the coach said absolutely nothing. The student had effectively transcended wrong.

The pros are perfect examples of imperfection gone right with their own individual style. A tennis pro's strokes and mechanics are not totally correct, but the outcome is correct to such a degree that no one says a word. The spectators witness the ball landing in the court with remarkable spin and uncanny precision. What else could they think? The strokes must be perfect, right?

Wrong! Let's break this concept down further and examine what spectators see as the stroke unfolds in front of them. They see two aspects of the pro's game: the stroke production, which happens extremely quickly, and the outcome of the stroke. Since the outcome of the pro's stroke is unbelievable, with extraordinary spin, speed, and accuracy, it is assumed that a perfectly executed stroke was the cause of that outcome. Yet upon closer inspection of the pro's mechanics, this assumption is shown to be untrue. Many of their mechanics are not 'correct' according to conventional wisdom. In fact, some are not even close! The incredible outcomes give the spectator a false sense of the perfect strokes. In this manner the pros transcend the accepted conventional model and turn wrong into right. Individuality triumphs over standardization.

Within reason, there really are no wrong strokes. There is only wrong according to the standardized rules and mechanics that have been imposed by the tennis industry. Did you know that the very strokes found in books, articles, and videos today (that players are now emulating) are the wrong strokes of the past? That's right, the big looping forehand was considered wrong! The swinging volley... wrong! The western grip... wrong! Even the two-handed backhand... wrong! So what did the tennis industry do? When new pros came along with these 'wrong' strokes but fantastic outcomes, the tennis industry changed their tune. They began teaching all the mechanics of the wrong strokes from the past as now being right, giving us a new set of perfect mechanics that we are supposed to emulate. What have we learned? Nothing! Learning tennis is about individuality, not a set of standardized mechanics forced upon every player.

The pros have so successfully transcended wrong that books and videos now teach their wrong as right. You must understand, however, that you do not have to mimic their exact strokes. They developed their own individual strokes according to their own style and form, and likewise you as an individual must play with your own unique style, form, and creativity.

If you continue with your repetition practice, one day you will hit your shots so well that you will transcend wrong. Like the pros you will have wrong mechanics in your game, but the outcome will be such that wrong is no longer an issue. No one will notice. They will be so preoccupied with the fabulous outcome of your shots that every mechanic will appear right. Just like the pros, wrong will become right... then you have arrived!

Since all pros developed their game with their own personal style, form and creativity, you will be in excellent company. When Rafael Nadal was asked which pro he emulated when he was young, he replied, "I never thought that way, I just did what felt comfortable." So I say to you: do not think that way, just do what feels comfortable. Through the power of repetition you will transcend wrong, quiet the critics, and become the Ultimate Tennis Warrior.





Tennis Warrior Archive
If you have not already signed up to receive our free e-mail newsletter Tennis Server INTERACTIVE, you can sign up here. You will receive notification each month of changes at the Tennis Server and news of new columns posted on our site.
This column is copyrighted by Tom Veneziano, all rights reserved.
Tom is a tennis pro teaching at the Piney Point Racquet Club in Houston, Texas. Tom has taught thousands of players to think like a pro with his Tennis Warrior System.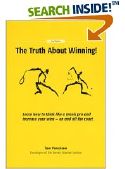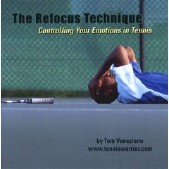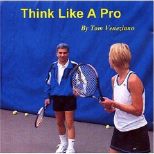 In Tom Veneziano's book "The Truth about Winning!", tennis players learn in a step-by-step fashion the thinking the pros have mastered to win! Tom takes you Step-by-step from basic mental toughness to advanced mental toughness. All skill levels can learn from this unique book from beginner to professional. No need to change your strokes just your thinking.

Audio CDs by Tom Veneziano:



---