The Tennis Warrior Mind vs. Herd Mentality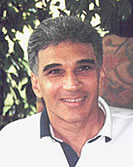 Tom Veneziano
Most tennis players do not want to be champions. Does this surprise you? It amazes me! From what I have seen in my decades as a tennis coach, most players are content to linger back with the herd, practicing, competing, even thinking just like their peers. How many strive to pull ahead of the rest? How many are willing to make the extra effort and forge new ground?

Very few. The pull of the "herd mentality" appears to be stronger than the attraction of being a mentally tough competitor. Of course, players will TELL you that they want to be champions and think like the pros. But unfortunately the decisions they make reveal just the opposite. If their desire is to improve beyond other players, then why do they choose to think, train and play like everyone else? To achieve more, you must be and do MORE. The principle is simple: If everyone around you is doing it, it is generally NOT the way of a champion.

I am not saying that thinking like a champion is easy. Mastering mental toughness demands that you move out of your comfort zone and be an individual player, willing to set yourself apart from the herd. This requires constant self-confidence and self-esteem. The herd mentality will be ever-present, always pulling you in the direction of the masses. And the worst part is, if you think like a champion you will often feel as though YOU are the one who is wrong. When most of the people around you are thinking incorrectly, the right thing can seem wrong! This happens all the time, since the tennis industry is fraught with herd-mentality thinking, herd-mentality training and herd-mentality playing.

To avoid being caught up in the stampede of misguided information, you must learn how to think like a champion. One way of doing this is to study the thinking of current champions -- those who have already broken away from the pack. Post-match interviews at Grand Slam tournaments provide excellent opportunities to delve into the minds of the pros. At the 2015 Australian Open, Milos Raonic's second-round press conference was an excellent display of the Tennis Warrior thought process. We'll examine part of it now, so you can see how his thinking regarding match play differs from the typical herd mentality.

QUESTION #1

Raonic, the up-and-coming Canadian ranked eight in the world, was asked by reporters how his attitude toward early-round matches has changed. Raonic replied that having gained more maturity in recent years, he now understood that "even if I don't play well in my first rounds, the most important thing is getting through, giving myself that opportunity to play better after." He also said he has gained a "much better understanding of when things aren't going as I would like." In those times, he knows "how to . . . turn them around, and what I need to focus on." These things, he revealed, "give me, I guess, a sense of peace, even if things aren't going as planned. I just sort of try to carry on from there."

A wise perspective! Although we are not told the specifics, Raonic indicates he has a plan to turn things around when he is not playing well. Concentrating on this plan and on moving forward gives him a sense of peace in those situations. Now let's consider the herd mentality. When most people are not playing well, they have a thought process that goes something like this: "I am playing poorly and cannot win. I must play well to win. Since I am not playing well I cannot change this around. Nothing is going the way I planned and I feel frustrated and not at peace with myself. How can this be happening? I played so well last week. How am I going to think like a champion when I'm playing so poorly?"

Notice, the herd mentality believes thinking like a champion means playing well. This is backward! Thinking like a champion involves adapting, coping and adjusting during poor play in order to eventually play well. This ability to adapt is why champions can win even when playing poorly. Champions place an extremely high premium on staying calm and thinking correctly at all times.

QUESTION #2

The next question in Raonic's press conference was, "Do you like the opportunity in Grand Slams of the five sets, so if you do have issues and hiccups to correct, that you have the time to correct them?" Raonic responded that he sees "a definite bonus of the three-out-of-five program," especially when his opponent is "playing really well." In that situation, Raonic's attitude toward his opponent becomes, "If you're going to beat me, I'm going to try to force you to keep this up for three sets." For the opponent this "can be a little bit mentally draining." More sets means an opponent playing well is given "a little bit more time to think, to sort of maybe knock them out of the way they're playing."

The mentally tough competitor has a plan for all situations. When an opponent is playing especially well, the champion adopts a dogged, I-am-not-going-away-mentally game plan that keeps him in the match. He says in effect, "If you are going to beat me, you will have to play your heart out!" Undoubtedly, any opponent facing this kind of tenaciousness will find himself mentally drained, no matter how long the match!

How about your typical player? Well, the herd mentality goes like this: "My opponent is playing so well, I can't do anything. My shots are not working and my strategy is not working. He must be better than me. I'm going to lose!" Again the herd quickly adopts a hopeless mentality, believing there is nothing they can do when a competitor is playing well.

WHERE DO YOU STAND?

What Raonic teaches us is that whatever the circumstances, champions have developed a positive plan for recovery. Whether their opponent is playing well or they themselves are playing poorly, there is a well-prepared plan ready to go into action. Mentally tough competitors have multiple plans for multiple situations to help keep their mentality on an even keel. The herd mentality, on the other hand, fluctuates with the varying situations inherent to match play.

In match play, winning is more intimately connected to your mental strength and versatility than to your physical performance. A strong, well-prepared mental game dominates the physical game. Champions, having mastered this principle, excel above the rest. Now it is your choice: team up with the pros, begin thinking like a Tennis Warrior and develop an arsenal of thought plans, or float along with the whimsical fluctuations of the herd mentality.





Tennis Warrior Archive
If you have not already signed up to receive our free e-mail newsletter Tennis Server INTERACTIVE, you can sign up here. You will receive notification each month of changes at the Tennis Server and news of new columns posted on our site.
This column is copyrighted by Tom Veneziano, all rights reserved.
Tom is a tennis pro teaching at the Piney Point Racquet Club in Houston, Texas. Tom has taught thousands of players to think like a pro with his Tennis Warrior System.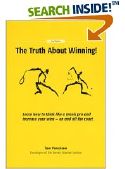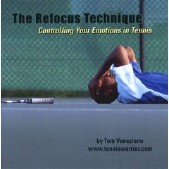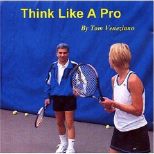 In Tom Veneziano's book "The Truth about Winning!", tennis players learn in a step-by-step fashion the thinking the pros have mastered to win! Tom takes you Step-by-step from basic mental toughness to advanced mental toughness. All skill levels can learn from this unique book from beginner to professional. No need to change your strokes just your thinking.

Audio CDs by Tom Veneziano:



---