Mechanics for the Savvy Tennis Player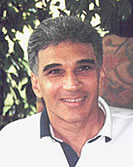 Tom Veneziano
"Qui nucleum vult nucem frangat" is a Latin motto meaning, "Who so wishes the kernel must crack the nut." Keep this in mind, because today's lesson is a little longer than usual! Today I am dealing with an element of tennis which is of utmost importance, yet to most players it is just perplexing. To help you understand, I need to explain and expand on a few extra principles. If your concentration is suspect, try to rein it in! If you can stay focused and absorb this chain of thinking, you will discover the real secret to learning and improving your tennis game. And when this startling breakthrough hits, you will never view tennis the same way again. Now let's get cracking.

THE RIGHT PERSPECTIVE

The tennis industry is stuck in a paradigm. Technique, they say, is number one. External mechanics are the primary factor in learning and executing great tennis strokes. Because of the complete domination of external mechanics within the tennis industry, this false paradigm has spread to most players, perhaps even you. But it is time to uproot the old paradigm and replace it with the right one.

Tennis, at its very core, is not a multitude of external mechanics. It is just one thing: the internal sensory system. Every single shot feeds off this one source, the sensory system. The many shots in your repertoire are not distinct and separate shots summoned up by the conscious application of external techniques. The sensory system is the 'man behind the curtain,' generating the shots, teaching your body what to do. It is through this sensory system that three internal and foundational mechanics are created, mechanics that are essential to support and operate all the external movements of your shots.

Wait a minute! Did I just call them mechanics? I did! This is revolutionary.

Well, not exactly. You see, there are two sets of mechanics: foundational mechanics and technical mechanics. As you know, technical mechanics are considered the end all and be all in the conventional method of learning. But in the Tennis Warrior System, the foundational mechanics are the unsung heroes. They are primary and essential, allowing the technical mechanics to develop automatically.

The foundational mechanics are made up of your sense of timing, your sense of balance and your ball judgment sense. Intense repetition drills are designed to stimulate the body's sensory system to systematically build and hone these mechanics. Timing, balance and ball judgment are the primary, foundational mechanics that create and sustain the secondary, technical mechanics. The overt technical skills or mechanics are NOT the cause of your game, or even the games of the best players in the world. The cause is much deeper than the superficial display of external mechanics. This is where the big tennis misunderstanding develops. Since the overt mechanics are the ones we can see, it is easier for players and coaches to identify them and create a myriad of external techniques. The tennis industry books, videos, tennis lessons point to this or that technique, which everyone can see and say, "Aha, there is the problem." Other astute observers nod their heads in confirmation. They see it too! And the big tennis misunderstanding is born, advancing the paradigm that overt technical mechanics are the core foundational skills to develop and advance a player's game. Sorry, but this is not true!

First, think of the foundational mechanics of timing, balance and ball judgment as the foundation of a house. The foundation is there, but no one can see it. Now think of the technical skills as the house itself, supported by the foundation beneath. What does everyone see and think is the house? The building they see, of course! But the house would not last a minute under any kind of pressure without a strong foundation. This is just common sense.

The same is true for tennis. The whole tennis world is trying to build a tennis house without a strong foundation to support that house. If you are learning five overt mechanics that have no foundation in timing, balance or ball judgment then you are building on sand and will remain frustrated. You may even look good, but with a little pressure the house will come tumbling down. This is why you may learn a mechanic or two but can never sustain these techniques with any consistency. It is all show and no foundational mechanics.

LEARNING FROM THE INSIDE OUT

You must first learn foundational mechanics through a massive amount of repetition to develop your timing, balance and ball judgment. Then the external mechanics will begin working by themselves according to your own style, form and personality. It is the foundational skills you must master, not the overt technical skills. Sure, you can work on some simple overt mechanics, but do NOT become obsessed with these mechanics. They are not going anywhere without the internal foundation. Tennis is learned from the inside out, not from the outside in. Internal foundational mechanics come first, not superficial external mechanics.

Let's suppose you are learning to ride a bicycle. You want to ride correctly, so you purchase an instructional book entitled, "Mastering Bicycling Biomechanics." After leafing through the book, you sit on the bicycle, put your feet in the pedals, hold onto the handle bars and take off! Immediately you notice that one foot frequently comes off the pedal and touches the ground. You go back to the book. Uh oh. To ride correctly, the book says do not put your foot down on the ground. The correct mechanic is to keep both feet on the pedals. You attempt to do this, but it is impossible. A few times you kept both feet on the pedals so long that you and the bicycle fell over and crashed to the ground. You think, "These mechanics are frustrating! I guess I'm just not talented." Eventually, you get a little momentum and travel five or six feet. Yahoo! But wait, your head was tilting to one side. Someone watching says, "Yes I see it, your head is tilted as you are riding. Why are you doing that?" Sure enough, the book clearly states that to ride correctly your head must be upright. Even the pictures in the book show riders racing along with their heads perfectly straight. You go online to watch a video of an expert cyclist in slow motion and, sure enough, his head is straight and fixed. Armed with this new information, you set off on your bicycle intensely focused on keeping both feet on the pedals and your head perfectly straight. Yes! You've got it. The mechanics are working! Ten feet later you crash into a tree. Bruised and battered, you go back to the book. Sure enough, in big bold print it instructs you to watch out for any trees. Does any of this sound familiar? Comical exaggerations aside, this is exactly how most players learn to play tennis: with a head full of mechanics and a body devoid of balance, timing and ball judgment.

How does a child learn to ride a bicycle? Repetition, of course. With time and practice, the child develops the internal foundational mechanics of timing, balance and judgment. Once these primary internal mechanics become operational, the secondary external mechanics like keeping both feet on the pedals and keeping your head straight and avoiding trees become a natural result.

And the same is true for tennis! But because tennis involves a moving ball, a moving racket and moving players, this sport takes a heck of a lot longer to develop the core mechanics. Remember, every tennis stroke you have depends on one thing, your internal sensory system. Every stroke has its basis in the foundational mechanics of timing, balance and ball judgment. Repetition is the only way to learn. Federer, Nadal, Williams, Sharapova, all the pros had to develop these foundational skills. But if you would rather learn overdone external mechanics without a solid foundation, be my guest. Just watch out for the trees!





Tennis Warrior Archive
If you have not already signed up to receive our free e-mail newsletter Tennis Server INTERACTIVE, you can sign up here. You will receive notification each month of changes at the Tennis Server and news of new columns posted on our site.
This column is copyrighted by Tom Veneziano, all rights reserved.
Tom is a tennis pro teaching at the Piney Point Racquet Club in Houston, Texas. Tom has taught thousands of players to think like a pro with his Tennis Warrior System.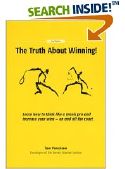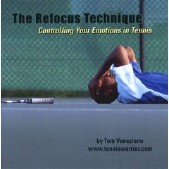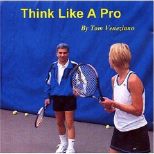 In Tom Veneziano's book "The Truth about Winning!", tennis players learn in a step-by-step fashion the thinking the pros have mastered to win! Tom takes you Step-by-step from basic mental toughness to advanced mental toughness. All skill levels can learn from this unique book from beginner to professional. No need to change your strokes just your thinking.

Audio CDs by Tom Veneziano:



---