Tennis Wimps Not Allowed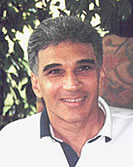 Tom Veneziano
As people we all think differently. One person's weakness could be another's strength and one person's strength could be another's weakness. We all think as individuals. And yet, even though we know this, we foolishly presume others think the same way we do.

As a coach, I am frequently surprised by my players' attitudes toward learning and failing. I have always enjoyed the learning process, so the failures that came along with it were no big deal. Failure always accompanies any accomplishment and is essential to that learning process. But many people do not think this way. When I discovered this, I thought to myself, "This is a problem. As a coach I will need to teach players the mental aspect of the game, because it is so vital to success."

The fear of failure that paralyzes so many players is deeply rooted in all areas of life and is debilitating. For instance, I will have a player practice hours and hours of repetition until his strokes are definitely ready for match play. During a lesson I'll ask, "Are you hitting these excellent strokes in your matches?" My student's reply is "No, I'm not using them at all in my matches. There never seems to be the opportunity."

I inquire again, "There never seems to be an opportunity! What does that mean? Does the ball never come to you?" My student moans, "Yes, but...!" Then he proceeds to relate a myriad of reasons why he cannot use his strokes. These excuses all add up to fear of failure. But there is no excuse; it's all in his mind!

What my student is truly revealing is, "Here are my ridiculous excuses for not making the decision to go for my shots. These ridiculous excuses are more important than learning how to go for my shots in match play. I cannot make that decision for fear I will fail. I prefer to stay a Tennis Wimp. Ah, but can you please still make me a tennis star?"

What always blindsides me is that I assume that players really want to learn, but often all that blather is just lip service. Instead they want to protect themselves from failure by staying in their comfort zone and maybe eking out a victory. There is no commitment, no positive mental flow, no putting themselves on the line, no stepping up to the plate like a true Tennis Warrior.

Perhaps this is why you are having difficulty performing in match play anywhere close to your practice style. No commitment to learning through your failures. You would rather stand protected behind a wall of excuses than make a positive decision to "let go." Do you think someone else can make this decision for you? Only you can make that decision now! Tennis Warrior or Tennis Wimp?





Tennis Warrior Archive
If you have not already signed up to receive our free e-mail newsletter Tennis Server INTERACTIVE, you can sign up here. You will receive notification each month of changes at the Tennis Server and news of new columns posted on our site.
This column is copyrighted by Tom Veneziano, all rights reserved.
Tom is a tennis pro teaching at the Piney Point Racquet Club in Houston, Texas. Tom has taught thousands of players to think like a pro with his Tennis Warrior System.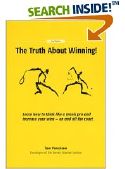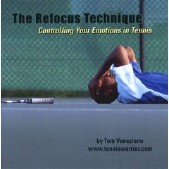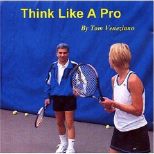 In Tom Veneziano's book "The Truth about Winning!", tennis players learn in a step-by-step fashion the thinking the pros have mastered to win! Tom takes you Step-by-step from basic mental toughness to advanced mental toughness. All skill levels can learn from this unique book from beginner to professional. No need to change your strokes just your thinking.

Audio CDs by Tom Veneziano:



---