Is Repetition in Tennis Boring?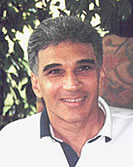 Tom Veneziano
When training with repetition, it is important to understand that even though you are hitting a given shot repeatedly, it is really not the same shot over and over again.

For example, let's say you are working on a forehand and have hit a substantial amount of balls. You may think, "This is boring. I'm just hitting the same shot." The truth is, externally you may be hitting the same shot but internally you are not! Many people criticize the way I teach with repetition because all they can see is the external shot. They simply have no clue as to the dynamics of what is going on internally.

Internally, the body is attempting to connect the racket to the arm, to the body, and to thousands of other intricate actions so you can hit the ball as a whole unit, not individual parts. In other words, the body is trying to give you a "feel." As you train, this internal feel changes even though you are performing the same shot.

Remember, the body is not accustomed to lugging around this foreign object called a racket. Therefore the body must figure out a way to either get rid of this foreign object (quit tennis) or integrate it into your body's system as a whole unit. For the best players in the world the racket has, in effect, become an extension of their arm.

Doing this is not easy. Depending on the level you would like to play, this can take many months and years! This is why repetition is so important. You must move from no feel to a tiny feel, to a little feel, to a big feel, to bigger feel and finally to a more complete feel.

But while you are changing from feel to feel you are still practicing the same shot. When you have breakthroughs in the levels of feel, the repetition training is no longer boring. In fact, the next level of feel can be downright exhilarating and you will have a tremendous sense of accomplishment. This in turn begins to develop true confidence and belief in yourself.

The repetition process has a dual function. First, you learn the stroke and second, you develop belief in yourself. You did it! In conclusion, if you have not yet had any changes in the feel of your strokes you simply have not hit enough balls. Stay with it! When you have your first slight change in the feel of a shot you will be encouraged to forge forward to the next level of feel.

But be forewarned! If you do stay with the repetition training process and journey through the many levels of feel, you could reach the POINT OF NO RETURN. The point of no return is when just one time you are practicing and the body takes over and plays by feel in the zone. Everything is on go by itself. This is an indescribable sensation. You are playing, but someone else seems to be in control. It is like you are possessed by Roger Federer! But wait! You are really the one in control. What does all this mean? It means you have reached the point of no return. You are now addicted to repetition, to which there is no cure.





Tennis Warrior Archive
If you have not already signed up to receive our free e-mail newsletter Tennis Server INTERACTIVE, you can sign up here. You will receive notification each month of changes at the Tennis Server and news of new columns posted on our site.
This column is copyrighted by Tom Veneziano, all rights reserved.
Tom is a tennis pro teaching at the Piney Point Racquet Club in Houston, Texas. Tom has taught thousands of players to think like a pro with his Tennis Warrior System.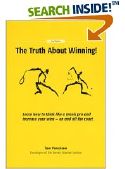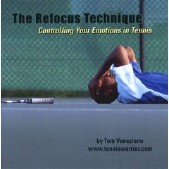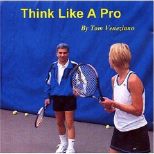 In Tom Veneziano's book "The Truth about Winning!", tennis players learn in a step-by-step fashion the thinking the pros have mastered to win! Tom takes you Step-by-step from basic mental toughness to advanced mental toughness. All skill levels can learn from this unique book from beginner to professional. No need to change your strokes just your thinking.

Audio CDs by Tom Veneziano:



---