Murray Masters Cincy
By Vince Barr, with photography from Pablo Sanfrancisco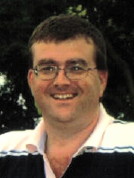 Vince Barr
On July 29th, 2008, an earthquake measuring 5.4 on the Richter scale stuck Southern California. "The sequence was felt across southern California. Strong shaking was reported to the north in the Chino Basin and to the southwest in the Los Angles basin. About 30,000 people had responded as having felt the earthquake, approximately 2 hours following the (event)," according to the U.S. Geological Survey. Fortunately, damage and personal injuries were minor. During that same week in late July, the tennis equivalent of an earthquake occurred as Spain's Rafael Nadal secured enough rankings points during the 2008 Western & Southern Financial Group Master's event to take over the top spot in the South African Airways ATP Rankings effective with the August 18th release. Like earthquakes, the circumstances triggering Rafa's takeover of the top spot occurred over a long period of time. Unlike earthquakes, where stress builds up on fault lines unseen and unnoticed many miles below earth's surface, Nadal's phenomenal run of exceptional tennis was on public display for all to witness.
Nadal won the biggest tournament of his career at Wimbledon this year in unlikely fashion, beating Roger in the 5th set to win 6-4, 6-4, 6-7 (5), 6-7 (8), 9-7 just before the match was going to be suspended by darkness. That victory was a "game changer" as it pronounced Nadal as a player to be reckoned with on all surfaces, not just clay courts. "Sometimes the people who are not following the tennis every week always think I am only clay court player," Nadal said. "But if you were following tennis every week and see the results, you're going to see I am not only clay court player. I (reached the) semifinals in Australia, semifinals in Indian Wells, final in Miami, final in Chennai. I won in Madrid and I won in Canada two times and I won Indian Wells, in Dubai," Nadal continued. "I played two finals in Wimbledon and I won Queen's and I (won this year at) Wimbledon. So some very, very good results without playing on clay. Because I'm No. 2 in the world with unbelievable points, and I only play four or five tournaments on clay every season, you know," Nadal said.
To give you some kind of idea just how amazing an accomplishment this was for Nadal, consider that Roger Federer had held the No. 1 - ranked spot for a record 237 consecutive weeks, which is just over 4.5 years! Starting with his second round victory in the ATP Masters Series Hamburg tournament over Italy's Potito Starace during the week of May 5th, Nadal would not lose another match until Serbia's Novak Djokovic beat him in the semifinals of the 2008 Western & Southern Financial Group Masters event in Mason, Ohio on August 2nd. During that time, you could say that Rafael Nadal got a little bit of momentum going as he went on a blistering 32-match winning streak beating Roger Federer three times, winning two Masters Series titles (Hamburg and Toronto), two Grand Slams (the French Open and Wimbledon this year in perhaps the greatest match ever played at that venue) and a warm-up event (Queen's Club) just for good measure. Even Federer was impressed with that run.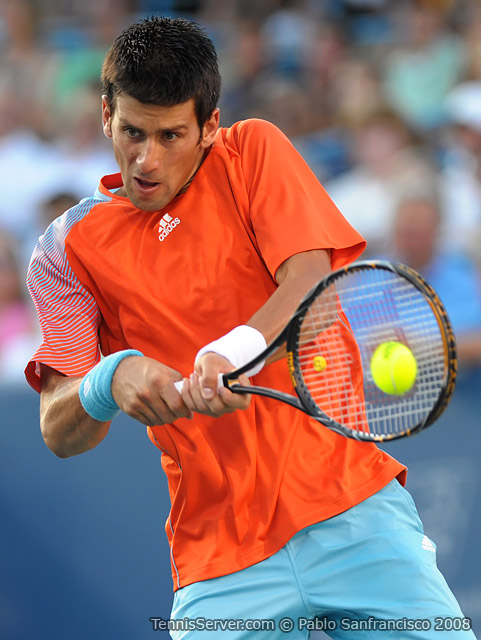 Nadal's 32-match win streak came to an end in his semifinal match
against Novak Djokovic (top) in Cincinnati.
In Cincinnati, Roger was asked about the possibility of losing the # 1 ranking if Nadal was able to overtake him. "If Rafa were to get it, look what he had to achieve to (do) it, you know," Federer said. "If he gets it he deserves it. He's been No. 2 for a long, long time. Let's not forget about that. He had his chances in the past and now he's closer than ever just because he (won) Wimbledon. I think that was a big one for him, you know, and he's been on an incredible roll," Federer noted. Nadal had been firmly entrenched in the No. 2 ranking spot for the last three years (since July 25, 2005) behind Federer. After his semifinal showing in Cincinnati, Nadal traveled to Beijing and competed in the Olympics, winning the gold medal over Chile's Fernando Gonzalez.
Every epoch in men's professional tennis seems to have incredible rivalries that fuel fan interest in the sport. This year is no different, which makes following the men's game so interesting. In the 1970s and early 80s, there was Jimmy Connors & John McEnroe fighting for supremacy. That was followed by Stefan Edberg and Boris Becker, which was succeeded by Pete Sampras and Andre Agassi and now Federer vs. Nadal. With his Wimbledon championship, Nadal now enjoys a 12-6 edge in career head-to-head matches with Roger. If the pair happens to meet in the championship at the US Open in a couple of weeks, the stakes will be much higher than usual. Federer would need a win to avoid going through a year without a major title with the subplot of having recently lost the # 1 ranking to Nadal. If Federer cannot defend his US Open title this year, it will severely jeopardize his four-year run as the top-ranked player at the end of the ATP season. For Nadal, a win at the US Open would further cement his claim to the # 1 ranking while reinforcing his supremacy on all surfaces. With a win in Flushing Meadows, Nadal would join some very elite company as he would become the first player to win three consecutive Slams in the same calendar year since the legendary Rod Laver accomplished the feat in 1969. So how the US Open plays out will be very interesting.
Because of the Olympics, the Western & Southern Financial Group Masters event was pushed back two weeks to late July from its' traditional spot in mid-August. Nadal arrived later than he typically does due to his winning the Rogers Cup in Toronto which always precedes this event. Going into this tournament, there really was no clear favorite to win it. Although Roger Federer was the defending champion, he has posted a hot and cold record in this event. It seems like he either wins it, or goes out early. On three occasions, he lost his first match here while on two others, he won one match and then lost the next one. In 2005 and 2007, he walked away with the championship trophy, so it was anyone's guess how he would do in 2008. Nadal had not fared much better than Federer, losing his first match here on three previous occasions and getting to the quarterfinals only once (in 2006). The 2008 champion, Andy Murray, also had not really distinguished himself in Cincinnati coming into the event with a 4-3 record here in 7 previous matches. However, he was far from an unfamiliar face to the Cincinnati crowd as he ousted Roger Federer back in 2006 in the Round of 32. Last year, Murray lost his first round match to Marcos Baghdatis by a score of 1-6, 2-6. Novak Djokovic, the eventual 2008 finalist, had fared even worse, posting a 1-3 record in three previous tournaments. So, it is safe to say that no one, outside of the people employed by these players, would have predicted a championship match between Murray and Djokovic.
My pick before the tournament started was Nadal against Andy Roddick. Nadal was an obvious choice due to the kind of results he was putting up this year. Andy has played well here on previous visits, winning the title twice (2003 & 2006) and posting a 25-6 record in Cincinnati in 8 previous visits here. Roddick has always enjoyed strong crowd support and he has expressed his sentiment that Cincinnati is one of his favorite tournaments to play in outside the Grand Slams. So it was an unpleasant surprise when he was unable to play here this year due to neck spasms. He felt fine the day before his match when he was out practicing but apparently, fell asleep with his neck in an awkward position which led to the spasm. He went to a chiropractor and had treatment by his personal trainer the entire day to try and work out the problem so he could play but the problem did not go away.
"I feel like this is some sort of kind of fluke thing. It's terrible. I hate not playing and I hate withdrawing from tournaments," Roddick said. "It's the hollowest feeling ever when you have to walk off because you're hurt and you know people have come to watch you play. It's a little bit of a helpless feeling. I don't know what else you can do about it. It's something that's kind of out of my control, which is very frustrating. You know, at least if you play bad and you come off and it's a bad match or whatever you have yourself to blame and you know where to go, what to work on. Here it's kind of you're at the mercy of the injury here, which is just tough," Roddick concluded. He was scheduled to face Philipp Kohlschreiber in the second round (since Roddick was one of the top 8 seeds, he had a first round bye). That would have been an interesting match since Kohlschreiber was the player who ousted Roddick at this year's Australian Open in a tough five-setter in the Round of 32. But there was no way Roddick could play without enduring a significant amount of pain as the result of the neck spasm. It was an unfortunate outcome for everyone concerned, aside from perhaps Kohlschreiber, who easily tossed aside the (un)lucky loser, South Korea's Woong-Sun Yun, who was ranked at # 252, in straight sets, 6-2, 6-2.
Federer had an interesting second round match with Robby Ginepri, who played exceptionally well in the first two sets, despite losing, 7-6 (2) 6-7 (5), 0-6. Ginepri was in position to close out the match on his serve after having won the first set, but the enormity of what he was about to do (upsetting the world's top-ranked player) caused him to be more nervous than he perhaps otherwise would have been. Robby noted that "I was feeling a little under par end of the first set and (I) just could never kind of rebound from it. (I) got caught up in the match, the situation (and) my body was kind of freezing up, tightening up a little bit. (I) could never really fully relax out there. It was tough running around and (I) had trouble breathing out there," Ginepri concluded.
Federer always believed that "I was the better player throughout the match, (even though I) was down a set and (the score was) 6-5 with the break, you know. So it was dangerous today no doubt, but I believed in my chances all the way to the end," Federer said. Roger shot down one theory that he was pressing a bit with the possibility of losing his top ranked spot but he said that wasn't a factor at all. Rather, Federer said, there was a noticeable difference between the court speed from Toronto (which has tended to be rather slow) to Cincinnati, which has always maintained a faster surface. And with the top players usually coming to this event late, they have less of an adjustment time than other players who are able to come to Cincinnati earlier.
Federer also thought that Ginepri's quality of play suffered from fatigue. "He had trouble breathing or whatever it was actually throughout the second set, whereas I had absolutely no problem. I really hoped, because I was on top of him all the way through the second set, that I would get that crucial break and then I could sort of race away with it," Federer said. He also did not get discouraged when Ginepri broke him late in the second to go up 6-5 and serve for the match. Federer explained that Ginepri "just started to tee off that one game and he broke after I had a 30-Love lead. So it hurt to go down like that. But I knew at once if I could just turn it around a little bit things would swing my way. Obviously once I was back on even terms, you know, he let his head hang a little bit (and) he was feeling even more tired. I took advantage of it, which was nice for me," Federer concluded.
Rafael Nadal started with a second round encounter with Florent Serra but this was not a high quality match as Nadal easily cruised to victory, 6-0, 6-1. Coming into this match, I did expect Nadal to not have much of a problem with Serra given that they had played earlier in the year in the Round of 64 at the Australian Open with Nadal cruising to 6-0, 6-2, 6-2 win. But I did expect Serra to give him more of a challenge than he did. If nothing else, I thought that fatigue would cost Nadal a few games in the match, especially if it went the distance. Needless to say, I've seen a single set last longer than this match did at 46 minutes. Nadal thought that Serra got a little nervous, which is probably true in that you don't play such a highly-ranked opponent very often. As you would expect with such a lopsided score, Nadal dominated every aspect of this match from first serve points won (84% - 35%) as well as the first return points won, 64% - 16%. He also converted five of his 11 break point opportunities whereas Serra never had even one break point opportunity.
Federer's next match was with Croatia's Ivo Karlovic, who was 0-6 in previous encounters with the Swiss maestro. But this match turned out differently as Karlovic won 7-6 (6), 4-6, 7-6 (5) despite not being able to break Roger once in the match. That is an incredibly rare accomplishment and even more so when you consider that the opponent across the net has been the world's best player the last 4 1/2 years. From my vantage point, it appeared as though Roger changed tactics in the tiebreakers by playing to Karlovic's backhand a little more than he did in the regular sets and I asked him if that was one of his strategies going into the match. "I guess his backhand is (the safer) shot (to attack and) it allows you to maneuver him around a little more. His forehand is more dangerous. So I guess (it) depends how the point starts (along) with your own serve," Federer explained. "(Perhaps) I got a little bit unlucky on a couple (of shots); I don't know. But he definitely served well. Maybe in the last tiebreaker when I had three chances on second serves (and) I wasn't able to get one when I really needed to be on even terms with him cost me the match, which is hard to accept," Federer concluded.
Karlovic scored his first win over Federer (top) in Cincinnati.
Federer's loss in the Round of 16, in addition to the fact that he was the defending champion here opened the door for Nadal to ascend to tennis' top ranking. It certainly helped Nadal that he wasn't defending many points here after losing in his second round match in 2007 to Juan Monaco. And of course, being able to defend his win at the French, topple Federer's amazing five-year run as champion at Wimbledon and win two other tournaments (Queen's Club and the Rogers Cup) didn't hurt his chances, either. So, it really came as no surprise that Nadal would soon overtake Federer, the big question was when it would happen.
There were several different scenarios for Nadal to occupy the top spot and it included hypothetical results in the Olympics, which followed the Western & Southern Financial Group Masters tournament. Had Nadal won the tournament here, he would have been ranked # 1 on August 4th regardless of how he performed in the Olympics, which awarded 400 rankings points to the gold medal winner this year. As it turned out, he became # 1 on August 18th as Nadal advanced to the semifinals here in a losing effort to Novak Djokovic, 1-6, 5-7. That loss broke Nadal's 32 match winning streak but it didn't really matter as he went on to win the gold medal over Chile's Fernando Gonzalez in Beijing. Entering the US Open, Nadal now has a 770-point lead over Roger Federer (as the new world's # 2 - ranked player) as of the August 25th rankings.
Andy Murray's path to the W&SFG Masters championship began with a second-round match with American Sam Querrey. They played a tightly-contested first set which Murray won in a tiebreaker 7-6 (3) then won the second set rather easily, 6-1. "It took a little bit of time to get used to the court. It's much faster than last week. The balls fly through the air really quickly, so it took a bit of time to get used to," Murray explained. "But once I read his serve a little bit better after the first few games, I started playing (better) and the second set was very good," Murray said. Next up was Dimitri Tursunov in the Round of 16, who had not beaten Murray in four previous meetings. This one was really never in much doubt as Andy prevailed in straight sets, 6-3, 6-3. I think Tursunov's return game was off for this match as he won only 14% of his first return opportunities. Murray also converted four of his 7 break point opportunities while Tursunov managed to get only one of three in that same category.
Tursunov (top) remained winless over Murray.
Some of you might not be aware of the fact that Murray is playing with a somewhat unusual (at least for professional athletes) medical condition in his right knee that sounds quite painful. "I was born with a bipartite patella, so my knee cap is in two pieces," Murray explained. "Obviously everyone else's is in one. Instead of it being joined together with bone, it's joined together with fibrous tissue, which is a little bit weaker. It means that when my knee cap is bending it puts a little bit more stress on the cartilage behind my knee because it's kind of peeling apart and not working as one. It's actually quite a common thing. Quite a lot of people have it. Just makes it a little bit harder to (play professional) sports," Murray explained.
So, what does he have to do after his matches to make sure his knee is as healthy as it can be? "You know, (I) just need to make sure that I do a lot of stretching and icing after matches and (have) some massage on the quads to try and keep them loose so it's not pulling on the knee cap too much," Murray said. With all the pounding healthy knees take playing at a high level in men's professional tennis on hard courts, I'm all the more amazed that he has had quite a bit of success if for no other reason than the natural limitation his knee places on his movement. Think about your lateral movement on a hard court with all the bending and stretching normal shot returns and volleys cause you to make, let alone sudden vertical movements on court as you have to chase a lob over your head. Now imagine doing that on one healthy knee and you've got some appreciation of the skill, not to mention pain tolerance, Murray exhibits on an ongoing basis just to play professionally. "It just hurts. It's not something that's going to suddenly break or anything (like that). It's something that my body has learned to deal with for the last, you know, 13 years or whatever since I have been playing tennis," Murray noted. "So (my knee is) used to (the pounding it takes on a harder surface), it just hurts a little bit more than normal. I just got to try and go through the pain and make sure I do all the exercises off the court to make sure it doesn't get any worse," Murray concluded.
In the quarterfinals, Murray faced off against 2002 W&SFG Masters champion Carlos Moya. Carlos enjoys great crowd support here because he makes an effort to play in Cincinnati on a consistent basis. In fact, he has played here every year since 1998, posting a record of 16-9 before the 2008 event. His ranking has fallen off a bit (at the time of the tournament, his ranking was at # 41) from when he was consistently in the top-10 (finishing the year at # 5 in 2002 & 2004 while ending at # 7 in 2003), but he had been playing well here in his three previous matches (Tipsarevic, Davydenko and Andreev). Davydenko was ranked # 5 before Moya defeated him in the Round of 32, 7-6 (8), 4-6, 6-2 and Andreev was ranked # 24 when Carlos disposed of him in straight sets, 6-4, 7-6 (2).
Although both players played well, Moya seemed to become a bit frustrated in the third set of a losing effort, 6-2, 3-6, 1-6. Moya chose not to talk to the press after this match, so we only have Murray's thoughts here. "(In the) first set he was dominating a lot of the points and was playing really aggressive on my second serve. I was down 2-0 and two breakpoints in the second, and (I) just managed to find some big serves. I hit one really good forehand. I was off balance and hit a forehand winner up the line and then started to return much better; (getting to) a lot more balls. I think (that in the) third set he got a little bit tired," Murray said. Although fatigue might have affected Moya more so than Murray given the age difference alone (Moya being 31 years old vs. Murray's 21), some of Moya's fatigue could have been related to the fact that "In the third (set) his game started to go down a little bit," Murray opined. "He was rolling (during the) first set. He was hitting his forehand great and playing aggressive on his backhand return and (I) couldn't do much," Murray explained.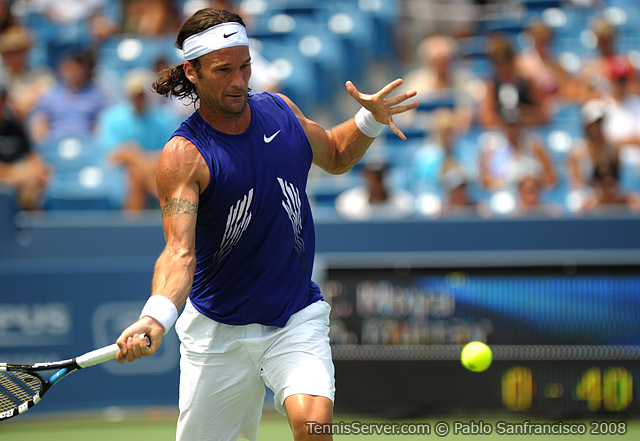 Former W&SFG Champ Moya lost to Murray in 3 sets.
Murray then played his semifinal match against Ivo Karlovic and he got through that match rather easily, 6-4, 6-4. Apparently, Karlovic's serve isn't as difficult to read for Murray as it is for Federer, who admitted that most of the time, he had to guess in which direction Ivo was going to serve. "I played him three times now, and every time I've broken him," Murray noted. "I broke him I think four times today; three times at Indian Wells (and in) San Jose as well. You know, he's obviously got a great serve, but I've read it well in the past. Today I did the same. Although I was reading his serve (well), you still got to come up with passes because he volleys well. I hit some great lobs and passing shots, which is why I managed to break him so many times," Murray explained.
Murray found the key to reading Karlovic's serve to break him four times.
The championship match was a very closely contested affair with Murray winning in two tiebreakers, 7-6 (4), 7-6 (5) in a match that lasted two hours and 23 minutes. The best point of the match occurred in the second set. "We had like a 30 shot rally, and I was dictating most of the point," Murray explained. "But in those conditions, when you played so many long points and you're really going for the shot, the adrenaline is pumping (but) your legs get really fatigued. (Plus, the temperature) was over 100. I think it was 104 or something on the court. So, you know, it takes its toll when you have a lot of long points," Murray said. It took Andy four match points to close out the biggest win of his career, but he didn't lose any confidence. "You just got to try and stay focused. I mean, I think on one of them I maybe made a mistake, but he hit a drop shot (that) hit off the net cord. He had a huge forehand winner and a backhand return winner down the line," Murray noted. "Sometimes against the top players they can do that (hit great shots to stay in a match), and you need to understand that you're still in the match and you're in a better position than he is. You know, I fought and just tried to stay calm and make sure I stuck to my game plan, and I managed to do that."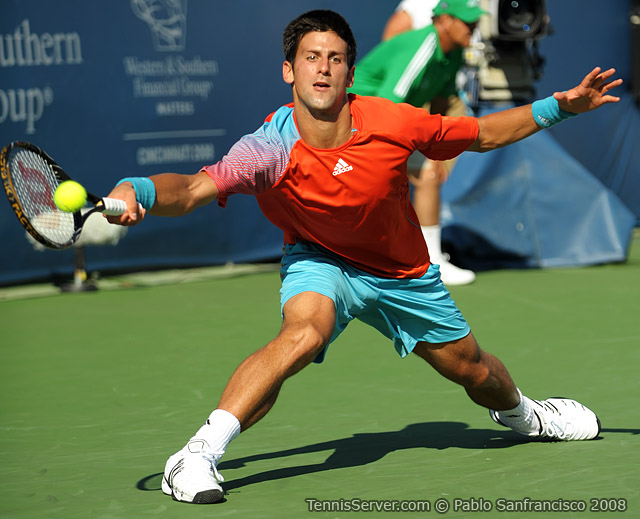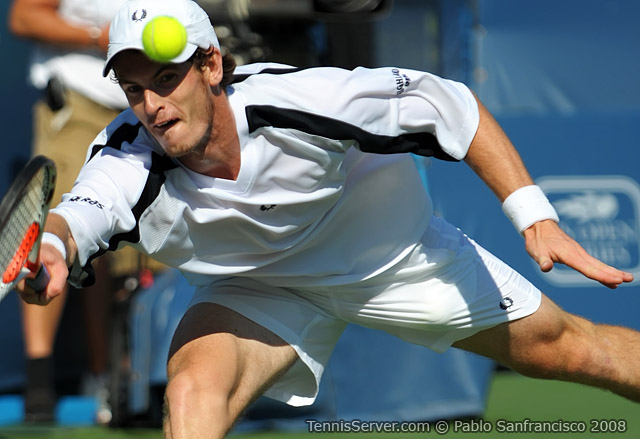 It took two tiebreakers for Murray to edge out Djokovic and win the title.
---
If you wish to provide a comment to the author of this Wild Cards column, please use this form. Tennis Server will forward the comment to the author.



Wild Cards Archives:
1998 - 2003 | 2004 - Present
If you have not already signed up to receive our free e-mail newsletter Tennis Server INTERACTIVE, you can sign up here. You will receive notification each month of changes at the Tennis Server and news of new columns posted on our site.
This column is copyrighted by the author, all rights reserved.
---