Pilot Pen Retaliates Against
Tennis Server Reporters and Photographers
By Cliff Kurtzman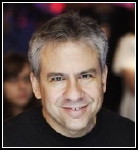 Cliff Kurtzman
We hope you've enjoyed our recent tennis coverage from Cincinnati, Toronto, Newport, Washington DC, and Los Angeles. All the columns from those daily reports are now archived on the web in our Tennis Match Report and Photography archive at http://www.tennisserver.com/tennispics.html.

As I mentioned briefly in Tennis Server's August newsletter, we've been rather astonished by a number of things that have occurred recently that seemed calculated to alienate and create hostility towards the media that works to cover the sport of tennis, often at considerable expense. We scratch our heads and wonder what these people are thinking. Coming to you straight out of the Tennis Twilight Zone of strange happenings, this article will fill you in on at least some of what has been going on.

If you've read my 2006 article describing our issues with USTA media credentialing (it is online at http://www.tennisserver.com/wildcards/wildcards_06_12.html), you are aware that, without any credible explanation, the USTA has denied Tennis Server credentials to cover the US Open ever since we started applying to do so in the mid-1990s. We started out as supporters of the USTA so many years ago, but their actions towards Tennis Server have been inexplicable. Rest assured that the situation has not changed... despite our ongoing coverage of tennis events around the world, credentials were denied once again this year by the USTA. At least they get points for consistency!

We will be bringing you daily coverage of the US Open because we know you want to see it, but we will be doing so once again without any association with the event's media office.

Then in July we were just astounded to receive an email from Khim Stithem, Assistant Tournament Director, at the LA Tennis Open (ATP event) in Los Angeles. Ms. Stithem had found, it would seem, places on our web sites where the LA Tennis Open was still referred to by its name from prior years, The Countrywide Classic. Ms. Stithem sent us a scathing email telling us we were in violation of trademark laws and threatening legal action against us if we did not respond immediately.

Ms. Stithem needs to take a basic course in trademark law before she sends out threatening emails... we were most certainly not in violation of trademark law or any other law. A friendly email suggesting we revise the event name on our web site would have been welcomed. One threatening members of the media with legal action based on ignorance just seemed thoroughly idiotic.

But it keeps getting stranger...

When Tennis Server began reporting professional tennis on the Web on July 24, 1994, we were the very first web site in the world to report tennis results, well ahead of any online newspapers. (See footnote 1, below). Over time, our coverage of the pro game moved from simply posting match scores to focus on sending out photographers and reporters to cover events in person with original content.

Tennis Server's coverage of the Pilot Pen Tennis in New Haven, Connecticut began in August of 1996, with grainy photographs at the dawn of the age of digital cameras... we've covered Pilot Pen longer than any other existing event. But we won't be covering the 2009 Pilot Pen this week in New Haven.

The reason for this is that the Pilot Pen Tennis Championships media office has advised us that they will no longer be providing credentials to our reporters and photographers because our web site features links to a ticket exchange which we host (The Tennis Server Ticket Exchange, http://tickets.tennisserver.com). This ticket exchange allows tennis fans to resell their tickets in the secondary ticket market.

One should note that the Los Angeles Times, Newsday, the NY Daily News and many other media outlets also prominently feature links to secondary market ticket web sites in their online publications, and under their own brands. See for example: http://tickets.latimes.com/tickets/pilot-pen-tennis-tournament-schedule.aspx and http://tickets.nydailynews.com/resultsgeneral.aspx?kwds=pilot%20pen. In fact, the LA Times ticket site, the NY Daily News ticket site, and the Tennis Server ticket sites all display identical tickets because they are all driven by the exact same database operated by the same backend company.

Tying the giving of credentials to the ads that a publisher features seems professionally inappropriate. It would be one thing if they declined to credential a publisher because their web site featured nudity, hate language, or criminal activity, but that isn't the case here at all. The Tennis Server is a tennis publication that has been covering this event for most of the last 13 years, and has provided extensive coverage of it at considerable expense.

Statement from Matt Van Tuinen, Communications Director, representing Pilot Pen (see footnote 2, below):

"We feel that by giving you access to our event, players, interviews, matches, etc., we allow you to become a place for people to gather news about the tournament, and therefore, potentially facilitate more traffic to your site, which has a presence in guiding/offering people other venues to buy tickets to our tournament. Considering how difficult it is to sell tickets to our event in this economy, and make enough money to keep the event solvent, we are becoming more focused on this issue.

"I can't stop you from writing about what happens at our event (from afar or as a spectator) or selling our tickets, but that is not my concern. Since you have choose to list/promote the exchange so prominently on your home page, we in turn have decided not to offer you or anyone else from your organization credentials to our event.

"I'm sorry that this has to be a deviation from previous years, but this is what the tournament has decided to do."

My statement on this issue is as follows:

"Tennis Server has invested in covering the Pilot Pen tennis tournament for more than 10 years, spreading the beauty of the event to our global readership of core tennis fans. The activity costs us thousands of dollars to cover travel and compensation costs for writers and photographers, and it produces virtually no income for our publication. Our coverage includes distribution of daily news stories in addition to hundreds of photographs throughout the event. We have made the investment in covering Pilot Pen to share our love for the game with our readers. Over the years our coverage of Pilot Pen has produced great visibility for the tournament that has undoubtedly contributed to substantial ticket sales for their organization, in both the primary and secondary ticket markets, but mainly at their primary box office. The secondary ticket market is extremely fan-friendly, as it allows ticket purchasers a chance to resell their tickets if they find they are unable to attend an event. Even when tickets are resold through the secondary (resale) ticket market, Pilot Pen makes money as those tickets were originally purchased directly from their box office. They also benefit from the secondary ticket market because some of the tickets purchased for potential resale in the secondary market are never resold.

"If Pilot Pen had an issue with the way web sites like Tennis Server, the Los Angeles Times, and the NY Daily News support the secondary ticket market, they could have contacted us at the publisher level to discuss the matter, clear up any misunderstandings, and at least attempt to reach an amicable resolution. We have supported their event for 13 years and would have continued to work with them to do so. Instead they have chosen to retaliate against our writers and photographers in a manner that is petty. Their actions leave us dumbfounded... it will hurt their box office while being media unfriendly and also doing a clear disservice to the tennis fans who attend their tournament. As a result of their actions, we decided to take the budget we had allocated to covering Pilot Pen in 2009 and spend it to send journalists to cover the Rogers Cup tournament in Toronto. As do most professional tennis tournaments, Rogers Cup welcomed our journalists to cover their event and give it broad visibility, and indeed our extensive coverage of that event is now archived online."

Some additional background on this issue... For the past few years, Tennis Server has hosted the Tennis Server Ticket Exchange to allow fans to buy and resell event tickets. We think that if a tennis fan has bought a ticket package and can't use a ticket out of their package, they should have an opportunity to post their ticket for sale and see if someone else wants to buy it. Alternatively, if an event is sold out, tennis fans should have the opportunity to buy tickets from others in the secondary ticket market.

The Tennis Server Ticket Exchange is very fan-friendly and appreciated by our audience, especially with regard to allowing them to buy and sell US Open tickets. The resale of event tickets is legal, and guarantees are provided to people who use the ticket exchange to protect them if a ticket seller should prove untrustworthy (to the best of our knowledge, it has never happened with a tennis ticket sold through our ticket exchange). It is also well established that an active secondary ticket market results in greater ticket sales for the primary box office.

There isn't a great deal of activity through the Tennis Server Ticket Exchange for events that don't sell out. Only 2 tickets for Pilot Pen were resold through our Ticket Exchange this year, and that isn't very surprising. Generally, a tennis fan is better served going to the primary box office for tickets when an event is not sold out, and they nearly always do so. Still, there are sometimes good reasons why someone would want to use a secondary ticket site to buy a ticket when an event isn't sold out (a ticket is sometimes resold at less than face value, or they might want a premium seat that isn't otherwise available), so on very very rare occasions it happens.

For events like the US Open however, where many of the sessions are sold out at the box office, our ticket exchange site has become quite popular indeed. It is a very active destination for people looking for the best deals on tickets to sold out sessions at the US Open. Each transaction made between a buyer and a seller in the Tennis Server Ticket Exchange results in the ticket seller providing a commission to Tennis Server. The funds from those commissions allow us to cover the cost of sending reporters and photographers around the world and to keep our publication entirely free for our readers. If you find yourself looking for tickets to the US Open or any other sporting event, and can't get the tickets you want from the box office, I welcome you to support our web site by making use of the Ticket Exchange that we host. If you are looking for tickets to this year's US Open in particular, you will find them here: http://tickets.tennisserver.com/ResultsGeneral.aspx?kwds=2009+US+Open+Tennis&ppcsrc=TSPF3.

Finally, in a note such as this one, I'd be remiss to not point out that despite the few examples I've described above, there are many tennis tournaments that are extremely supportive of the media. We have nothing but praise for the good folks at the Family Circle Cup in Charleston, Legg Mason Classic in Washington DC, Rogers Cup in Toronto, W&SFG Masters and Women's Open in Cincinnati, US Clay Court Championships in Houston, LA Womens Tennis Championships in Carson, BNP Paribas Open in Indian Wells, World Team Tennis, ATP Masters Cup (now the Barclays ATP Mens World Tour Finals in London), and the Champions Tennis Series. If you have a chance to see some tennis live, we encourage you to support these events by attending them in person. [Note added March 2010: We are sad to report that the BNP Paribas Open, which has the same communications director as the Pilot Pen tournament, now appears to be engaging in exactly the same conduct towards our reporters as occurred in New Haven.]

Since we won't be bringing you Pilot Pen coverage this week, we will instead be running photography from two days of the Newport Champions Cup shot by Ron Waite last week. As we were already running coverage from both Cincinnati and Toronto last week, we felt it would be better to hold the photo coverage from Newport until this week. Then next week our coverage of the US Open will begin.

Enjoy!



Cliff Kurtzman
Publisher and Editor-in-Chief
Tennis Server
and member, United States Tennis Writers Association (USTWA)

Footnote 1: For those of you into tennis history and trivia, among other results from the July 24, 1994 inauguration of Web-based tennis reporting, Spain defeated the USA in the Fed Cup, and Steffi Graf defeated Maleeva-Fragniere 62 61 in an exhibition at Mahwah.

Footnote 2: The above quote from Matt Van Tuinen is an excerpt from a longer communication with him that was initiated after a freelance photographer that contributes photographs to our publication was denied credentials. Tennis Server had not yet submitted its full credential request for this event but we had planned to do so.


---
If you wish to provide a comment to the author of this Wild Cards column, please use this form. Tennis Server will forward the comment to the author.



Wild Cards Archives:
1998 - 2003 | 2004 - Present
If you have not already signed up to receive our free e-mail newsletter Tennis Server INTERACTIVE, you can sign up here. You will receive notification each month of changes at the Tennis Server and news of new columns posted on our site.
This column is copyrighted by the author, all rights reserved.
---