Fantastic Federer Flourishes
in The Western & Southern Financial Group Masters
By Vince Barr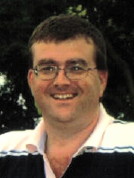 Vince Barr
Roger Federer won his 61st career title (and his 16th ATP Tour Masters 1000 series title, one behind the record set by Andre Agassi) on August 23rd, 2009. In some ways, poetic justice might have been served with his win here as this was the tournament last year where he lost his # 1 ranking to Rafael Nadal. Many of you may recall that Federer held the # 1 ranking longer than any other male tennis professional ever had (237 consecutive weeks). In the 2008 tournament, he was the defending champion here, but what really cost him his ranking was being unable to defend his 2007 Wimbledon crown. That 2008 Wimbledon championship might go down as the most dramatic Wimbledon final ever, aside from this year's championships and the one in 2000 where Pete Sampras clinched his 13th major championship in the waning light over an inspired Patrick Rafter. Of course, Nadal's 32-match winning streak last year, including the relatively rare major double (winning the French Open and Wimbledon back-to-back) had a little bit to do with Roger's fall out of the # 1 position.

Flash forward one year and the tennis universe looks dramatically different. Nadal can't defend his French Open crown due to tendonitis in his right knee, losing this year in the Round of 16 to Sweden's Robin Soderling, 2-6, 7-6 (2), 4-6, 6-7 (2). The injury causes him to miss two months of the season which makes it impossible for him to even attempt a defense of his 2008 Wimbledon championship. He returns to the tour in early August at the Rogers Cup in Montreal, where he was the defending champion (having won the title the year before when it was played in Toronto). "The first week is tough after you have injury. You arrive at probably one of the two more important tournaments of the year, Roland Garros and Wimbledon, with maybe your worst physical problems," Nadal said. "But later (I realized that) life is not only (about) tennis. I was in Mallorca with (my) family; that's always very important (to) me. (There I had some time to spend) with (my) friends and (I received) a lot of support (from them as well)," Nadal said. "(I had a) very good time in Mallorca; the summer (weather) in Mallorca is perfect (and the) beach (is nearby with) nice water. (My injury came at) the worst time (of) the season for my tennis, but the best time to enjoy Mallorca," Nadal concluded.

Invariably, the door was opened for Andy Murray to rise to a career-high # 2 in the rankings, while Nadal fell to # 3. Federer was nothing if not opportunistic with Rafa's injury and quickly recognized how he and Andy Murray could benefit from Nadal's misfortune. "Of course Andy and I have both benefited of Rafa being injured," Federer said. "We both took advantage of it. I won both majors and he won Montreal. He's done really well. I think it all comes down the US Open for him. If he loses early, he's not very happy having won here and then losing there. He's doing well, and I expect him to be a tough opponent in the future obviously," Federer noted.

En route to reclaiming his # 1 ranking, Federer had a summer for the ages. He finally broke through in Paris, winning the French Open on his 11th attempt. He returned to Wimbledon and reclaimed his championship trophy in another dramatic All England Lawn & Tennis Club championship match. He took a few weeks off and then got as far as the quarterfinals at the Rogers Cup, then flew down to Cincinnati and won the Western & Southern Financial Group Masters tournament. If he had wanted to, he could have driven down to Cincinnati from Montreal with Andy Murray. It's only a 13-hour, 800-plus mile drive that Murray chose to do instead of a 2 hour and 18-minute flight. And if getting there was half the fun, Murray had an absolute blast. First, because he was under the age of 25, he couldn't actually do any of the driving because of insurance issues. Second, no one, regardless of age, can legally drive a car one-way between countries and leave it there, so that required a stop in Buffalo, NY.

Murray's exciting adventure in getting to Cincinnati was one of the more interesting stories of the week here if nothing else because it was such an unusual thing for someone like him to do. Can you think of any other very successful, millionaire professional athlete choosing to take the long way around to get to a place that they needed to go to for work? Murray explained his decision by noting that people like him probably take close to 100 flights a year and by the end of that time, they are absolutely sick of flying. So, when the opportunity arises to do something a little bit differently, it was too much of a temptation to pass up. And his road trip didn't hurt his performance in Cincinnati at all since he made it to the semifinals before losing to Federer, who was close to untouchable this week.

While Federer did not subject himself to the mother of all road trips, it can be said that he has had a very eventful summer. During Federer's interregnum, he found time to become a new father as his wife Mirka gave birth to twin girls, Myla and Charlene. The girls even had a great sense of timing so as not to interrupt their father's playing schedule. Originally, they were due in the first week of August, which coincided with the start of the Roger's Cup in Montreal. Apparently, they didn't want to disrupt his schedule any more than was necessary, so they came a little bit early. As a result, Federer not only attended the birth, but also practiced nearly every day around the time when they were born in late July and he didn't have to skip any tournaments, much to the dismay of his fellow pros. Even his competition these days can't catch a break and the birth of his kids inspired him even more.

So, let's review what we've got here: Federer wins the French after undergoing so many years of futility in losing the finals there to Nadal; reclaims Wimbledon, along with his # 1 ranking; becomes a dad and wins a big tournament in the process. Meanwhile, Murray loses a heartbreaking four-set match to Andy Roddick in the semifinals of Wimbledon, wins the Rogers Cup, ascends to a career-high # 2 ranking after the win in Canada. The newfound success goes to his head where he exhibits some erratic behavior while developing a sudden aversion to the rigors of jet travel, causing him to take the mother of all road trips and ride in a car the 800 miles between Montreal to Cincinnati, which takes at least 13 hours and loses to Federer in the semifinals here. Nadal develops a bum knee, loses two months of his season, takes a depressing vacation on the sun-splashed beaches of Mallorca, Spain, where he drowns his sorrows on a Catalan beach, plotting his return to the world of competitive professional tennis. As a result of all this drama, Nadal falls from # 1 to # 3, Andy Murray rises to a career-high ranking of # 2 and Federer goes from # 2 to #1. Got it?

Whoever said tennis is boring simply hasn't been paying attention! It kind of reminds me of Wimbledon in the 1990s when the only burning question of the day was who was going to play Pete Sampras in the final and how many sets (if any) do you think Pete's opponent will manage to steal on the way to collecting the runner-up trophy? This sense of inevitability even affected Novak Djokovic, who played Roger in the finals in Cincinnati and promptly lost 1-6, 5-7. In the post-match press conference, he proclaimed his sentiment that "Unfortunately, I was born in the wrong era," Djokovic lamented. While he was clearly joking, the underlying truth of the matter is that when Roger brings his "A" game, there's not a whole lot you can do to win the match; your goal becomes to not embarrass yourself in losing.

After the win, Federer noted that his 61st title will always be special to him because it was the first one he captured after becoming a Dad. "It's a great thing; it gets me going emotionally a little bit, because I know (that) it's been a wonderful summer," Federer noted after his championship win in Cincinnati. But it would be a mistake to think that just because he's very content in his personal life that somehow, his priorities have shifted. "That's up to me to sort of decide how much more I want to do; for the moment, I'm very eager to play much more and much longer," Federer said. "I don't see anything changing because of the twins, you know. But that definitely has (had) an impact on my life. So far it's a very positive impact and it's not pulling me away from the game; I'm positive about my tennis future," Federer noted. The key to his on court success, aside from his prodigious physical talent for playing the game, is his mental acuity, or the ability to single-mindedly focus on the task at hand. "When I walk (out) on the court, it's all tennis," Roger explained. "I have to be able to block out things that (have) happened off the court. I (still) want to have fun out there. I love playing in front of sellout crowds," Federer continued. "If you don't get (excited) from (that feeling), then something's wrong with you and you (had) better retire. I don't ever have that feeling, and I'm sure I never will. Walking out on center court is a great feeling," Federer noted.

Given all that had transpired this summer for Federer, the circumstances were set for an incredible week of tennis. By losing at the Rogers' Cup in the quarterfinals, he was able to get to Cincinnati a little bit earlier than usual, giving him some added rest that he usually does not have coming here. It certainly helped that he really didn't have a lot of points to defend here because last year, Roger lost in the Round of 16 to Ivo Karlovic. Murray pointed out that all the rankings points from last year's performance here (where he was the defending champion) had already disappeared from the computer before anyone had the opportunity to actually defend them. The reason was because this event was held two weeks earlier last year (July 26th - August 3rd) in order for the ATP to make room in their calendar for the Summer Olympics in Beijing. The tour needed to allow its' players the option of playing in China and still have time to play the US Open with a one week break between the end of tennis at the Olympics and the start of festivities in New York. So, this tournament moved the dates of competition in order to accommodate the tour's concerns.

In the 2009 event, Federer's first match was against Jose Acasuso, after his first round bye. The Western & Southern Financial Group Masters event has always been somewhat of a hit or miss proposition for Federer. For one thing, the courts here have traditionally played a lot faster than either Toronto or Montreal. So, what did he have to do to adjust for the faster surface? "Well, you sort of shorten your backswing (and) you don't go back too much," Federer explained. "(This is different than playing on) clay (because) we have much more time, so you can also return from further back. You're just reacting more on a quicker court and when you're on the offensive, you don't want to give it away, so you keep playing (aggressively," Federer noted.

They had played four previous matches, with Roger winning all of them. Three of the previous four encounters were on hard courts with the most recent hard court match coming last year at the Masters Series in Miami where Roger won in straight sets. Their last encounter was actually on clay this year in the Round of 64 at the French Open, where Federer won in four sets, 7-6 (8), 5-7, 7-6 (2), 6-2. Acasuso was ranked 51st in the world as of the August 17th rankings. Roger served well with a first serve coming in at 69% for the match vs. Acasuso's 55% but more importantly, he was never broken in the match and faced only one break point. It was a thoroughly dominating performance from Roger as he won "easily" 6-3, 7-5 in about an hour and 10 minutes. I asked him if it would have been better preparation for him to play a longer match to get used to playing the best three of five sets in New York. "No, this is a good first match for me because I'm looking at the big picture," Federer explained. "The big picture is hopefully winning another four here. For that, I don't want to start with a three and a half hour match in hundred degrees heat," Federer noted. "Sure, I been practicing hard as I could prior to Montreal. This is where I imitate maybe the best of (a) five set match over and over again," Federer continued. "So when I come to these tournaments, I don't need to play another three hour match. I'm know (that) I'm fit enough to go when the US Open rolls around. So I feel like I'm in great shape, which is most important," Federer thought.


[1] Roger Federer (SUI) [green shirt] d David Ferrer (ESP) 36 63 64.
His next match was against David Ferrer who at least extended Roger to a third set as he managed to break Federer twice in the first set and was actually down a break in the third set at 1-3, but recovered to win the match 3-6, 6-3, 6-4 in an hour and 42 minutes. While watching the match, I was looking to see if Federer showed any signs of frustration and of course, there were none. Federer said exhibiting calmness in the midst of adversity was a learned approach. "It's something you kind of develop over the years," Federer explained. "You have a certain attitude (and) approach out there. Many years ago, I tried to stay calm and not give too much away to my opponent and try to hang in there. And even when it's tough sometimes, accept it and try to turn it around. There's never a guarantee, obviously. Today I didn't think I was going to (lose) because I thought David was playing a great match. That's why the satisfaction is maybe greater now," Federer noted. Note that he did not say that he didn't think he was going to lose because he was a better player than Ferrer. He just recognized that his opponent was playing well and that he'd have to step his performance up a notch if he wanted to pull through and that is exactly what he did.

Perhaps the bigger challenge in this match was dealing with the very windy conditions. I don't think that it is much of a stretch to say that the vast majority of people playing tennis don't like playing in gusty conditions. It screws up your mechanics as you might be tempted to over hit the ball to compensate and you also might include more racquet head action as you try to compensate for the fact that the wind will take your ball away from its intended destination. But this is not an issue for Roger because "I like playing in the wind. I used to not like it at all when I was coming up and about because I had a small racquet head size," Federer noted. "I used to shank many balls and my footwork wasn't perfect yet. So there's always those little adjustments you need to take in the wind (which) are crucial, otherwise you'll always shank them," Federer said. "I think (that) at the beginning (of my career) maybe my footwork was just a touch off. (Later, when I) got it together and started to play better (it wasn't as much of an issue). In the end when it goes your way you can actually use the wind to your advantage in a big way. That's what I actually hoped to do the whole match today, but it's not so easy sometimes," Federer explained. His first serve steadily improved throughout the match as he adjusted, going from 52% in the first, to 60% in the second and finishing with 77% in the third while Ferrer went the opposite direction by starting out at 71%, dropping slightly to 70% and then ending at 66%. While that difference does not seem to be very large, at this level of competition, it can be a huge factor in how a given match turns out. Federer also had two double faults in the match and both of them occurred in the first set.

Federer was asked about his inconsistent performances here in the past and how frustrating it might have been to lose to Ferrer today had he not pulled through. "Look, it's (something that) you (just) have to accept," Federer said. "I thought he played a good match. I think the frustrating part about this tournament for some of players who lose, like me last year against Karlovic, (is that) you don't really get a chance to get into a match. The conditions are quick. You lose a first set and get a bit unlucky in the second or it goes into a breaker and you're out," Federer exclaimed. "That's how tennis used to be played 10 or 20 years (ago) when Pete and those guys were around. (It) came down to a few points, even on the hard courts," Federer said. "(However) that's changed for us now because we return better and the conditions have slowed down dramatically. (Those two factors) give us (meaning the top players) a bit more control in the match, (but not here). That's why you can crash out (of the tournament) without actually playing a bad match," Federer explained. "(So if that happens), you just have to accept (the result) and move on. You can't be too disappointed about it," Federer said.


[1] Roger Federer (SUI) d Lleyton Hewitt (AUS) [white shirt] 63 64.
Federer next played the winner of the Sam Querrey - Lleyton Hewitt match in the quarterfinals and, given his preference, Federer would prefer playing Lleyton only because of their historic rivalry. He got his wish and beat Hewitt in straight sets, 6-3, 6-4. Federer broke Hewitt once each set in another match that was only an hour and 10 minutes and never faced a break point on his serve. One of the stories of this particular match was the simple fact that he had beaten Hewitt 13 consecutive times in their head-to-head encounters. So, what was the reason for that extended run of success against the former world's top-ranked player? "I'm surprised myself," Federer noted, "because he's a top quality player. He's beaten me so many times in the past that I didn't expect myself to all of a sudden go on such a great run against him. But I guess with the power I have in my shots and when I grew stronger, that maybe made a quite a significant difference in our games. And as I was going up, maybe he was coming down just a touch, especially the last few years," Federer thought.

My question about his success against Lleyton was a deliberate set up because his next opponent, Andy Murray, was one of a very select few players on tour who have a head-to-head advantage over Federer. And in Murray's case, he had won their last four meetings. Of course, Federer could claim a measure of satisfaction in that his last win against Murray was in last year's final of the U.S. Open. So, I wondered whether there was anything in Murray's game that was unusually difficult as it matched up against Roger's game. There is a saying that you don't want to wake up a sleeping lion and now, I know why. While Federer did not explode at my question, if only because that is not in his nature, you could tell that it irritated him. His eyes flashed with a sense of indignance and he told me that you could look at it any way you want. "But it's not like he crushed me every single time we played," Federer said. "(Perhaps I) should've closed out a few more (matches) or maybe he should have won more easily (against me) if he wouldn't have had a bad start to (some of the) matches. But we've always had close matches, and (especially) good ones against each other. So for this reason I'm excited playing against him," Federer noted. And he then provided what might be considered the ultimate compliment to one of his challengers. "He doesn't have many weaknesses in his game (and) I think that's what makes him so tough on all surfaces," Federer explained.


[1] Roger Federer (SUI) [green shirt] d [3] Andy Murray (GBR) 62 76(8).
While I certainly cannot claim any measure of credit for how this match against Murray played out, I do think that my question about Murray's relative dominance against him got under his skin a little bit. I was not trying to provoke him in any way but the very, very few number of players who had any sort of winning streak against Roger, especially on hard court where all of their previous 8 matches were played (Murray holding a 6-2 advantage against him including the last four going into their semifinal match) bore a little explanation. If nothing else, it was a very interesting story (at least to me) and I think that just gave him some added incentive to turn their series around. In the first set of their match, Federer played like a man on a mission and was definitely on the attack. He broke Murray twice in the first set while facing no break points against his own serve and overcame a very poor first serve of 36% by winning all 8 of those points that landed in (Murray countered with 64% on 7 of 11 first serve points won in the first set). Although Roger had no aces in the first set, he had a total of 9 winners, 6 of which came off his forehand side vs. 6 unforced errors (margin of a +3) as compared with Murray's -5 (5 winners vs. 10 unforced errors in the first set). The second set went to a tiebreaker as Murray picked up his game. Both players had a +7 in terms of winners to unforced error ratio as there were no breaks of serve and the tiebreaker was decided, 10-8 on Murray's double fault that gave the match to Federer.

After the match, Federer elaborated on Murray's head-to-head advantage against him. "In the last few times I played against him, very often, I won the first set," Federer noted. "(But I) ended up losing the second set and then couldn't find my way back into the match in the third. So that's kind of how he sort of ran away with it," Federer surmised. "To me it was obviously (very) important (that) this time, the same (thing) didn't happen again. You know, I stayed aggressive; I was always looking to make plays, and I think in the end I deserved to win just because I wasn't scared to go after my shots, you know. And I think I served well today. Overall, it was just a very good performance," Federer concluded. Roger also noted that he ignored all the psychological aspects of the match up with Murray. "I'm past that point, you know. People and media like it hype it up that you get a mental edge (against certain opponents because of your previous record against them)," Roger said. "I don't read into that stuff. For me it's important that my game is on. I know when it's on, I can beat any player in the world on any given day. Sure, it's better to have winning streaks. But if you don't, you kind of forget about those and you regroup and come up with a better game plan next time," Federer concluded.


[1] Roger Federer (SUI) [green shirt] d [4] Novak Djokovic (SRB) 61 75.
The championship match against Djokovic was somewhat anticlimactic. Given the way Federer was playing, Novak really didn't have much of a chance and he knew it. It didn't help him that he played the later semifinal the previous night against Rafael Nadal. Add to that, the match was an early start since it was a 12:30 pm encounter due to television concerns. Federer broke Djokovic at will in Novak's first two service games and ran away with the first set, 6-1. In fact, when he finally was able to hold serve down 5-0 in the first, Djokovic raised his arms in mock triumph and looked skyward as if to say "at least, I'm not going to get bagled today". The crowd certainly appreciated his deprecating sense of humor as it generated some sympathetic laughter. I think we've all been there: playing against a higher caliber opponent knowing in advance that we'd have to play perfectly and hope that the other person has a bad day in order to have any chance of success.


Novak Djokovic and Roger Federer share smiles at the trophy presentation in Cincinnati.
Federer walked away with $443,500 and the championship trophy while Novak pocked $222,000 and the runner up. In the trophy presentation ceremonies, Djokovic was nearly given the championship trophy instead and he took that opportunity to further poke fun at himself. "The closest I was about to get to that trophy was now," Djokovic said and the crowd laughed heartily, which even put a smile on Roger's face as he appreciated the humor in Novak's remark.

The future looks bright in Cincinnati. Next year will be the debut of new locker rooms for the players as well as a new press box for the media and some additional seats for center court. The year after that (in 2011), several new courts will enable the event to change for the better as both men's and women's events will be combined over an eight-day period with a 56-player draw, including qualifying. So, it will be like a miniature grand slam in the Midwest right before the U.S. Open starts a week later. As I've noted several times before: I think that there is not a single bad seat in center court at the stadium in Mason, Ohio. I've been coming there every year since 1993 and covering the event for Tennis Server since 1998 and I can honestly tell you that it has gotten better each year. Every seat in center court is like being in the lower bowl of the Billie Jean King National Tennis Center in New York. I heartily recommend this event to anyone who has the ability to come to Cincinnati for this event August 7-22, 2010. You will not be disappointed!

I would be remiss if I did not personally thank Phil Smith, the director or Media Relations at the Western & Southern Financial Group Masters tournament for supporting me and so many other members of the media in covering this event. He has gone out of his way to allow Tennis Server access to his event even well before I was officially credentialed. In fact, I was allowed access to the press box years before I got a press pass so that I could supplement my article with player interview transcripts and match statistics which I think improves my ability to write about the action on court. That may not seem like a big deal until you consider that the current press box is not all that large and he has to coordinate many media requests from local and international publications as well as the demands of large television conglomerates like ESPN, The Tennis Channel, CBS and a number of foreign television stations based in Europe who need specific things from him on a moment's notice. For instance, given the attention Andy Murray receives whenever he plays, what looks like a minor event here at 1 pm is on prime time television in the U.K. with a high percentage of TVs tuned into the match. Never once have I heard him complain and, knowing him as I do for the last several years, he is probably quite embarrassed to be reading about himself in an article covering his tournament. He would point out that he could not pull it off without the help of many volunteers that help him stage manage this event. And he would also tell you that it is not about him, as the event is played for the benefit of Children's Hospital in Cincinnati, with the tournament providing well over $4 Million over the years to benefit that organization's research and assistance towards children and families who are dealing with many heartbreaking cases of pediatric cancer.

Cincinnati is within a two-hour flight of nearly 2/3 of the population of the U.S. All seats are great, the player access is fantastic, the stadium will have some fantastic new additions and it will keep getting better and better. Hotel and rental car pricing is very reasonable and there are many things to do outside of tennis which caters to those of you with families. I hope to see many of you in Cincinnati next year at the 2010 Western & Southern Financial Group Masters.


---
If you wish to provide a comment to the author of this Wild Cards column, please use this form. Tennis Server will forward the comment to the author.



Wild Cards Archives:
1998 - 2003 | 2004 - Present
If you have not already signed up to receive our free e-mail newsletter Tennis Server INTERACTIVE, you can sign up here. You will receive notification each month of changes at the Tennis Server and news of new columns posted on our site.
This column is copyrighted by the author, all rights reserved.
---