Nadal's Superlative Season
By Vince Barr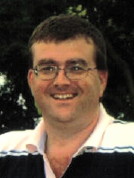 Vince Barr
While there were so many thrilling moments throughout the 2010 professional tennis season it can be difficult to select, much less agree upon, what the top highlights of the season actually were. Among the candidates for top honors this year include the back-and-forth tussle between Roger Federer and Rafael Nadal for worldwide supremacy. Trying to figure out what happened to Roger's game was the preoccupation of some during the year, as Federer fell to the No. 3 ranking after his surprising loss at Wimbledon in the quarterfinals to Czech sensation Tomas Berdych. The way some people reacted, you would have thought that Roger fell out of the Top 25. However, the consensus among his peers on tour was that Roger's game had not fallen off; rather, his peers had merely succeeded in narrowing the gap between them.

Of course, one of the top highlights had to be The Match That Didn't End for three days out on Court 18 in the first round of Wimbledon between John Isner and Nicolas Mahut. Wimbledon has always occupied a special place of unparalleled significance in the tennis calendar. Pete Sampras once likened that fortnight to tennis' equivalent of the American Football Super Bowl. It was the one tournament that stood out from all the rest, including the other three grand slam events. Perhaps it was the tradition that encompassed the event or its' unique surface, being one of the very few tournaments still played on grass. In any event, Wimbledon does not use a tiebreaker to decide the match in the fifth set, comparable to the Australian Open and French Open. No doubt a few of you recall the dramatic match in the 2003 Australian Open in the quarterfinal round between Andy Roddick and Morocco's Younes El-Aynaoui which Andy won in a pedestrian five hours, 4-6, 7-6 (5), 4-6, 6-4, 21-19. That match featured a combined 52 aces between both players with 41 return games played by each player for a total of 484 points in that epic match. Prior to the Isner-Mahut match this year, it was one of the longest professional matches on record.

As it turned out, Isner and Mahut played eight hours on the final day alone of their three-day match and the statistics seemed too ridiculous to be taken seriously. For instance, Isner "out-aced" his French counterpart, 113-103 and he won 478 points by himself, which was nearly the total number of points played in the El-Aynaoui / Roddick match seven years ago. While the match was played over three days because of inclement weather, the cumulative effect of so much tennis in such a short period of time certainly drained both participants. So it was amazing that neither player capitulated well before the end came after a total of 11 hours and five minutes of actual on-court time. The final line score of Isner's win, which took a total of 980 points over the three day period, will certainly stand the test of time for the considerable future as it seems next to impossible to duplicate a line score like this, 6-4, 3-6, 6-7 (7), 7-6 (3), 70-68.

I half jokingly asked Isner at this year's Western & Southern Financial Group Master's event in Cincinnati whether or not he knew if Wimbledon was going to put that match on a boxed set of DVDs given the length. He looked at me as though I was completely out of my mind and then cracked a smile and expressed his intention that if it was, he was not going to watch it. Not at the end of the year. Not after he retires one day. Not ever, as in, during the rest of his natural life on this planet. While he won that match, it took so much out of him in terms of both physical and mental energy that it was one match he never wanted to relive again in any form whatsoever. As it turned out, he did not make a complete recovery from that marathon of tennis until a month later. An eleven-hour match is simply insane even if it does occur over the course of three days. You could easily fly from most west coast cities in the U.S. to multiple cities in Europe in an 11-hour, non-stop flight; for instance Los Angeles to Paris, France, would cover 5,650 miles in that time period. All you would have to do would be to stay awake throughout the overnight flight. Since it was only a first round match, I've put this one in my top three highlights for the year, but in my opinion, there were other, more compelling storylines that encompassed the entire year.

Another storyline was Andy Murray's quest to win a grand slam title for Great Britain. The Brits have been pining for their own champion since Fred Perry won the 1936 Wimbledon crown over Gottfried von Cramm, 6-1, 6-1, 6-0. Of course, that is only in the men's game since Virginia Wade won the Wimbledon singles crown on the women's side in 1977. Still, that is quite a long drought for the Brits to endure and it is not as though they have not produced any tennis talent throughout the years. At the start of the year, Murray seemed poised to shatter that barrier as he confronted Roger Federer in the finals of the Australian Open. Murray is one of those very select few tennis players not named Nadal who has a winning record in career head-to-head matches against the formerly top-ranked player in the world. As of the end of 2010, Murray maintains an 8-6 advantage over Federer, with both players splitting the four matches they played this year on tour. While it is certainly possible that Murray will one day break through and win a slam, I don't see it happening in 2011 and perhaps not until either Federer or Nadal choose to retire. Murray is only 23 years old and will turn 24 next May 15th. Federer will be 30 next year and while he shows no sign of wanting to leave the game anytime soon, you would have to think that he will walk away sometime in the next five years depending on his health. That would make Murray 29 and still a factor to win a Slam before he retires, though I also don't think that his breakthrough will happen at Wimbledon, much to the Brits' dismay. I think that the long championship drought puts added pressure on their boys to win one for the Queen and it is hard enough to enter a major championship final on equal terms with your opponent without the added pressure of trying to reverse a 74+ year gap between British major tennis champions. Obviously, I could be totally off base and Murray might pull through at one of the majors next year; in a draw at a major, upsets can totally change the odds of winning an event for a very talented player like Murray. It all comes down to the luck of the draw, who's healthy and who might be injured, as well as next to impossible to predict upsets that can greatly tilt the probability of winning a major title. This is not to say that Murray isn't talented enough to win one on his own; merely that, in my opinion, he needs to have a little bit of luck in addition to all the other tools he possesses in his arsenal to win a major while Federer and Nadal are at the top of their games.

Despite all of these storylines, my vote for most impressive accomplishment of the year probably will come as no surprise: Nadal's triumph of three majors in a single calendar year, a feat that was last accomplished by the legendary Rod Laver in 1969. That was a magical year for the legendary Australian Hall of Famer as he won all four Slams in a calendar year. I would give Rafael a shot at doing just that next year if his health holds up and certain draws break his way. The way Nadal overcame all his opponents as well as the weather in New York City to complete his Career Grand Slam on September 13th is nothing short of spectacular. The U.S. Open started in sauna-like conditions with heat exhaustion taking its toll among several players. Maintaining proper hydration became being even more critical than it usually is towards on-court success in addition to being in top physical condition coming into the event. The Open ended in a rain-delayed final for the third consecutive year in blustery conditions more appropriate to later in autumn in that world class city.

The fact that Nadal converted that career-defining mark of supremacy in his very first opportunity to do so is nothing short of amazing, especially given all the variables that were against him. For starters, hard courts are not his best surface, even though he has managed to adapt his game to have a significant level of success on them. Second, the weather conspired against him in New York which made having a sustained run of success for him difficult to envision before the Open started. Third, according to some reports, the balls used were slightly softer this year than in previous years. While that might not seem all that important to an amateur player, it can take on critical significance among the world's best players where string tension, temperature, humidity, hydration, diet and equipment used can give one player a very slight advantage over the other.

Softer balls require greater force utilized in the strike zone on returns and volleys, something that plays into the hands of a power player like a Djokovic or a Roddick. Since their game is built on power as well as finesse, the extra strength required on returns, for instance, is not as significant as it is for another player who depends more on shot placement like Nadal does. In other words, it takes a slight weakness in Nadal's game and amplifies it since he has to use all that much more energy to dictate play against a stronger opponent than does a "power player." Over the course of a long match, that can cause a "weaker" player like Nadal to miss more points than he otherwise would and it could be sufficient to swing the outcome of the match. And note the placement of quotes in my use of "weaker." I'm talking about a very, very slight disadvantage of perhaps one and maybe two points per set. No one who has seen Nadal play in person would ever consider him to be a weaker opponent against any player that he might encounter. But he does have a game that depends slightly more on ball placement than do other players like Roddick, for instance, who can serve with relative impunity for a decisive advantage in that part of his game. At the top levels of professional tennis, one or two points here and there can be the difference between winning and losing. Wind was also a factor to a greater degree than usual at this year's U.S. Open. Anyone who has played in windy conditions can attest to the incumbent frustration of trying to serve or volley with any degree of accuracy in those difficult conditions.

It is easy to become a little jaded when thinking of a career grand slam. After all, didn't Federer get one of those things last year? Yes, but it is still quite a rare accomplishment these days when you consider that only seven tennis professionals have accomplished that kind of performance throughout their careers, including Roger and Rafael. Federer completed his last year in the 2009 French Open but he benefited greatly, in my opinion, from Robin Soderling's upset of Nadal in the Round of 16. You could make an argument that Soderling took advantage of an out-of-form Nadal caused in part by Nadal's ongoing knee problems (tendonitis). Those kind of things can happen in a grand slam and that is precisely the kind of result that I had in mind when I mentioned that Murray can win a grand slam if he gets a little lucky in a given grand slam draw. Again, that is not to say that Murray can't win a grand slam singles crown outright; but if both Federer and Nadal retain their consistency in the coming few years that they have exhibited in the last three years or so, Andy won't get a grand slam crown (in my opinion) on his own until one or both players retire.

If you want or need further proof that luck sometimes plays a part in who wins major titles, let alone is able to complete a career grand slam, consider Roger's head to head record against Rafael at the French Open. In the preceding three years there (i.e., 2006-2008) in which Rafa and Roger played for the title at Roland Garros, Federer had managed to win only two sets from Nadal. In 2008, Roger was virtually humiliated in the final as he managed to win only four games in the entire match! To add insult to injury, Roger was bagled in the final set in a 6-1, 6-3, 6-0 Nadal demolition of the Swiss Maestro. I actually felt sorry for Roger that day as Nadal played perhaps the best match on clay of his entire life. While it is not reasonable to think that Federer would have been beaten by Nadal that badly had they met in 2009 in the French Open, it is highly unlikely that Roger would have won that particular trophy to complete his own career grand slam. So, in my opinion, Roger was both lucky and good in able to win the 2009 French Open, completing his career grand slam.

You could also make the argument that Rafael greatly benefited from Novak Djokovic's upset of Federer in the U.S. Open semifinals, given Roger's relative superiority at the U.S. Open. Coming into this year's event, Roger had a U.S. Open record of 51-5 with five titles and one runner-up finish whereas Nadal sported a record of 21-7 with two semifinal finishes. Surprisingly, Roger and Rafa have only played twice in the U.S. on hard courts; both occasions were at Key Biscayne in successive years: in 2004 (Nadal win) and 2005 (Federer win). However, given Roger's comfort level at the U.S. Open, you would have had to have liked Roger's chances in a final with Nadal this year, had he been able to overcome Djokovic in the semifinals. That does not diminish Nadal's accomplishment in any way because he still had to go out, battle the elements (temperature extremes, windy conditions, etc.) and defeat Djokovic to complete his career grand slam.

Still, the completion of Nadal's career grand slam is noteworthy for a few other reasons as well. First, it will probably be the last career grand slam that we will see in this particular tennis generation. There is no one else who is even remotely close to completing a career grand slam because Federer and Nadal have been winning the vast majority of all the major titles since 2003. Granted, you have the occasional major titles by still active players (e.g., Djokovic's 2008 Australian, Juan Carlos Ferrero's 2003 French and Andy Roddick's 2003 U.S. Open) but none of those men would appear to be an imminent threat to capture another slam trophy in the near future with the possible exception of Novak Djokovic. So, since 2003 (including that year), there have been 32 grand slam championships played among the four majors. Guess how many were won by players other than Nadal or Federer? Seven, in eight years! That means that either Roger or Rafael have walked away with the other 25 championships in that time period. Put another way, this means that 78.1% of all grand slam titles won since 2003 went to either Nadal or Federer.

Aside from the three non-Federer and non-Nadal major winners that I just used as examples, the other four to win a grand slam since 2003 are Andre Agassi's 2003 Australian Open, Marat Safin's 2005 Australian Open, Gaston Gaudio's 2004 French Open and Juan Martin del Potro's 2009 U.S. Open title. If you want to split hairs, you could make the argument that Nadal and Federer's dominance at the slams is even higher since Agassi and Safin are retired and Gaudio is virtually so. Gaudio has been playing challengers this year and has a main draw record of 0-1 on the ATP Tour. At the end of the year, his ranking had fallen off to No. 327 with no sign that it was going to rebound any time soon. When you consider that he is 31 years old, the likelihood of making a major comeback is remote. In any event, if you exclude Agassi, Safin & Gaudio's major titles, that increases Nadal and Federer's haul of major titles to 25 of 29, for an 86.2% frequency and that's domination by any measure you want to use.

Second, Nadal is just entering his tennis prime and does not look to be fading anytime soon. He is five years younger than Roger and completed his career grand slam four years earlier than what Roger was able to do last year. The only factor that really might limit Rafael's dominance could be tendonitis in his knees, which looked to be under control much of this year. I did not see him wearing a knee brace after the spring clay court circuit, so it would appear that his training regimen has been modified to reduce the wear and tear on his knees. While it looks as though he has made a full recovery from his injury-riddled 2009 season, tendonitis really never goes away. It can be treated and managed such that the likelihood of a reoccurrence of the problem is less likely, but to my knowledge, there is nothing any physical trainer can do to cure the problem. You can strengthen tendons with specific exercises, but once it is affected by that problem, it will always remain susceptible to it in the future. What is beyond debate is the pounding knees take on hard courts, which unfortunately for Nadal, comprise the bulk of his regular calendar. By my count, 38 out of 67 tournaments, excluding any Davis Cup matches, are played on hard courts. If Nadal is healthy all year next year, I sincerely believe that he is a threat to win ALL of the majors, and that has not been done since 1969 when Rod Laver pulled that off. I think even Laver would admit that the competitive conditions he faced back then when he did his calendar year slam were nowhere near as difficult as what today's tennis professionals face.

Next year promises more thrilling moments and some very exciting tennis; upsets will happen and there could be a player who emerges from out of nowhere to have a sustained run of success on the ATP Tour. Enjoy the holiday season with your friends and family and we will be back to chronicle all the tennis you can handle in 2011. Have a safe and happy New Year!


---


If you wish to provide a comment to the author of this Wild Cards column, please use this form. Tennis Server will forward the comment to the author.



Wild Cards Archives:
1998 - 2003 | 2004 - Present
If you have not already signed up to receive our free e-mail newsletter Tennis Server INTERACTIVE, you can sign up here. You will receive notification each month of changes at the Tennis Server and news of new columns posted on our site.
This column is copyrighted by the author, all rights reserved.
---