Club Med Sandpiper Bay: Just Another Day In Paradise
By Cliff Kurtzman
Publisher & Editor in Chief, Tennis Server.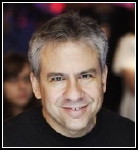 Cliff Kurtzman

This past March I was invited by Club Med to come out and review their Sandpiper Bay Resort in Port St. Lucie, Florida. After a $25 million dollar renovation, the resort re-opened this past December to vastly upgraded and expanded facilities, including, of course, an extensive tennis program and Academy.

The Sandpiper Bay Resort is Club Meds' only family all-inclusive resort in the United States and it is also Club Med's Flagship resort for premium sports. The resort is located near south Florida's east coast, about an hour's drive north of the West Palm Beach airport, and about 2 hours north from the Fort Lauderdale airport.

Coaches include Gabe Jaramillo, who developed Andre Agassi and Monica Seles; Brad Brewer, host of Golf Channel's Daily Brew; and professional tri-athlete and five-time Ironman Champion, Heather Gollnick. Facilities include 21 tennis courts, an 18-hole golf course, a Tom Fazio II designed practice facility including a putting green and driving range, and a new pro-shop and clubhouse.




View Larger Map
Aerial view of Sandpiper Bay Resort courtesy of Google Maps



Tennis

Included with your stay at the resort is an hour long morning group tennis lesson, with beginner, intermediate and advanced levels. Also included is an afternoon social tournament or round robin amongst the guests who show up to play. For an extra fee, one can schedule a private lesson, or participate in the Junior Tennis Camp or a small group adult intensive program.

On the days I was there, I took the advanced tennis lessons from three different instructors. The sessions were reasonably good. At an advanced level, I tend to be looking for instruction that focuses at least as much on strategy as it does on execution, but that can be hard to achieve in a large group setting. All the instructors were friendly and often quite humorous. I thought that two of the three instructors provided reasonably good instruction along with a series of drills that helped me focus and improve aspects of my game that needed work (heck, all the aspects of my game need work, but there is only so much you can address in a few lessons!). The third instructor seemed way overly focused on mechanics and technique. I recall one gal in my class who could not seem to hit a backhand volley for the life of her... and the instructor kept loudly repeating mechanical instructions for how he wanted to change her stroke. I kept thinking... she knows that already... if that was me getting those instructions, I really would not know what to do to get my body to make those changes. Too much detail became confusing, and the result was a very frustrated student. What that particular student needed was a series of drills and exercises that would, over time, allow her to improve her balance and timing and learn the feel of a good stroke.

The tennis facilities were excellent in quality, both hard and clay courts, along with a pro shop. Club Med also houses the International Tennis Academy at Club Med, with an extensive program of junior players grades 8-12 who live at the resort and receive both schooling and tennis instruction from mid-August through the end of May (see: http://www.itausa.com/programs_school.html). These kids are being trained to, and expect to, become number one in the world someday. We were treated to an exhibition put on by some of these kids, and saw some amazing tennis. It was a bit humbling to watch a 12 year old girl get on the court and then realize that despite having 30 more years of tennis experience than she has, I'd win very few points from her in a match. Celebrity guests are also fairly common, and we were treated to seeing Mikael Pernfors do a brief exhibition and hit with the kids.

The advantage of having the junior tennis academy at the resort is that it gives a life and vitality to the environment that is a joy to be a part of. The disadvantage is that outside of the group lesson time for the guests, finding a tennis court to play on can be difficult until very late in the day. On several occasions we tried to get a court to continue playing on after our morning lesson, but found that between the other resort lessons and the academy program there just were not any courts available.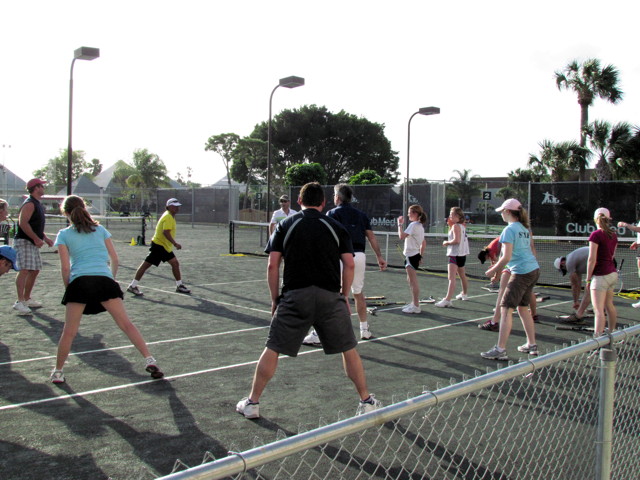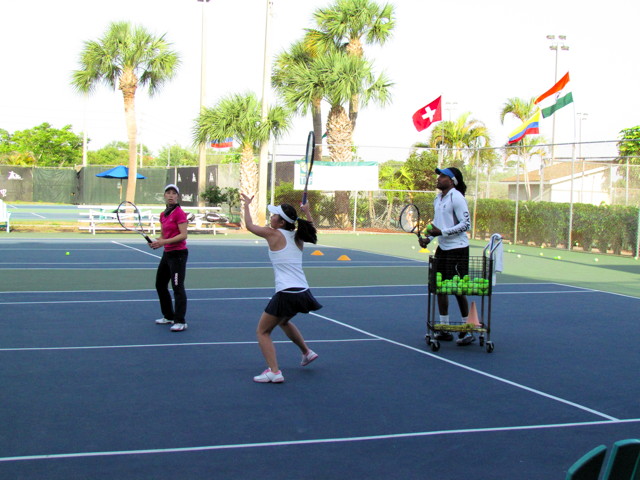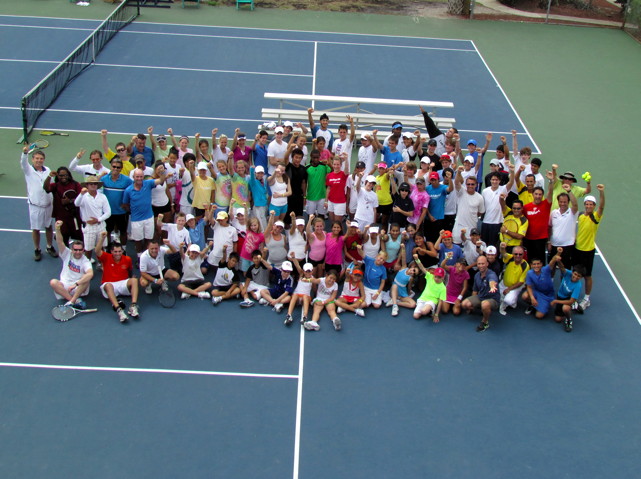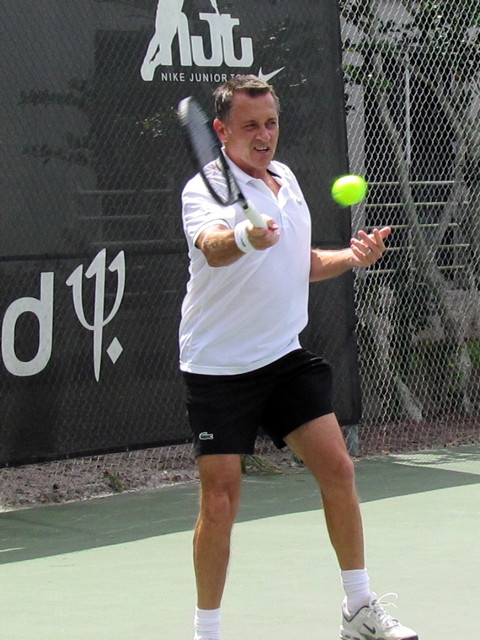 Other Sports

I took my first golf lessons ever at the resort, and thought the instruction was really top notch. Yet, I can assure you, you won't be seeing me spend too much time on the greens anytime soon... given the rare day I can find the time to get away from work and get some exercise, time spent on the tennis court seems a vastly superior workout as well as a lot more fun.

Swimming opportunities were plentiful at the pools (including a beautiful adults only pool and hot tub, and a kids pool and aqua park). The resort had an exercise facility, cardio and zumba classes, pilates, sailing, and I had my first experience on a trapeze at the flying trapeze and circus school (that's me in the 4th shot below).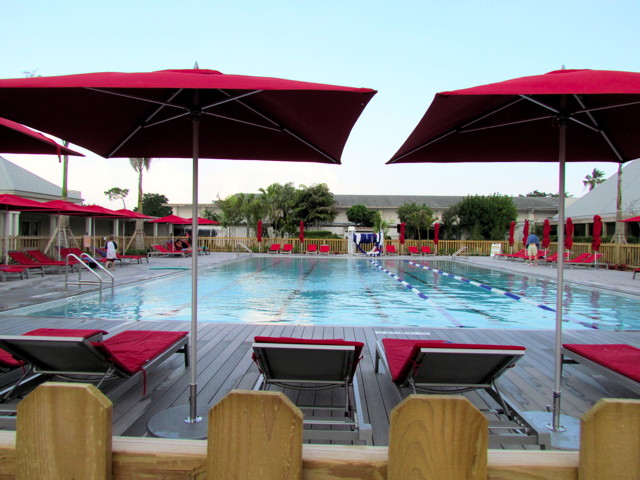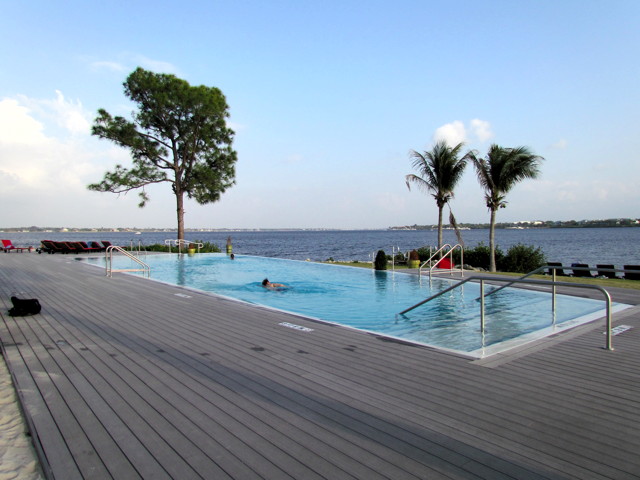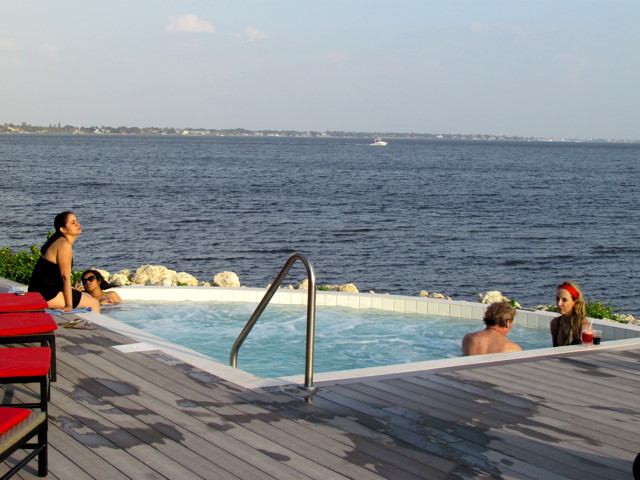 Accommodations

My room was reasonably spacious with a queen bed, good closet space, and bathroom... a vast improvement over the very tiny shared room I remember from when I last stayed at a Club Med resort some 25 years earlier. Accommodations are clean, comfortable and adequate, but you are definitely not at the Ritz Carlton. I never had any luck getting the resort's wireless Internet to work with my laptop while I was there (several others I talked to had the same problem, although I understand it was a temporary issue). This would have caused significant difficulties in my making daily Tennis Server updates, had I not been traveling with my own wireless connection using a portable Sprint Overdrive.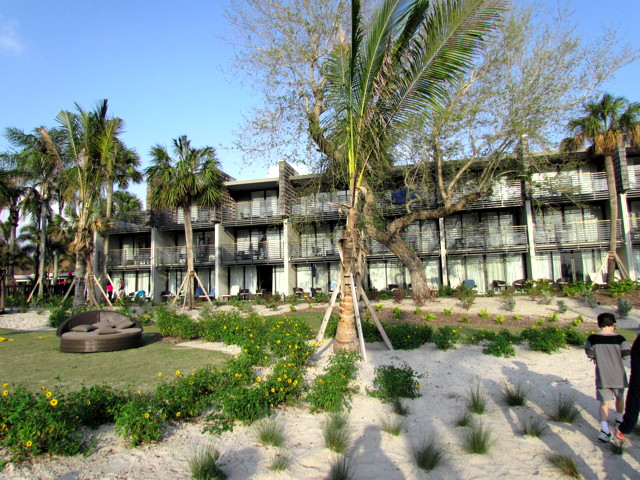 Activities

There are always lots of activities going on, or one can simply relax and sunbathe or do nothing. While we were there we were treated to a cooking class (demonstration), and an excellent wine tasting seminar. A spa and wellness centre offers facials, body scrubs, and massages, all for an additional fee. The nightclub offers socializing, dancing and partying late in the evening. There is a Baby Club Med program for those from 4 months to two years old, a Petite Club Med program for those two to 4 years old, Mini Club Med program for kids 4-10, and a Junior Club and Lounge program for those 11-17.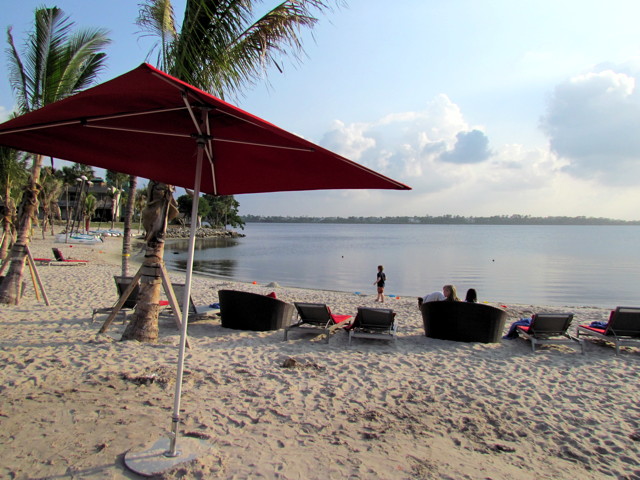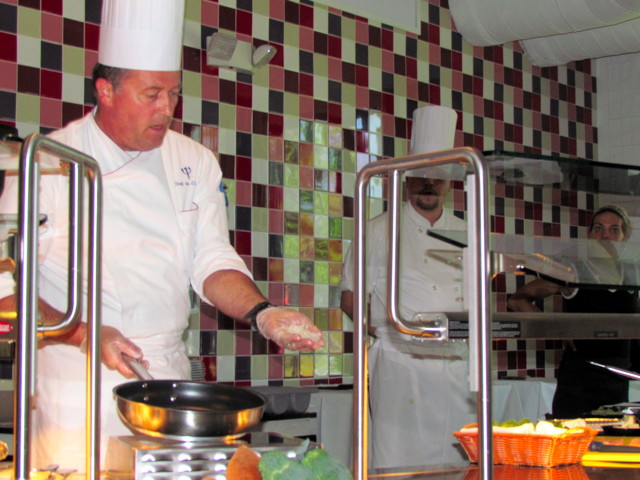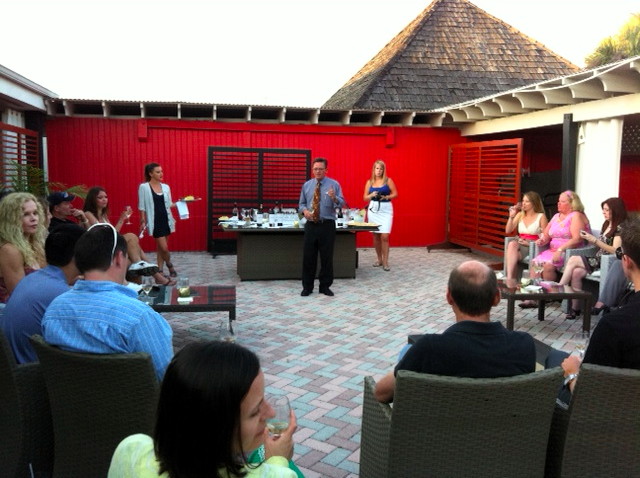 Food & Drink

Unlimited food and most drink is included with your stay, and available from 7 am until 10 pm daily. The "Marketplace" is the largest dining area, with extensive buffet offerings from all major food groups (including, of course, the Butterfinger food group). Plenty of options are available for those who are vegetarians as well. It isn't haute cuisine, but it is an extensive selection of healthy, high quality food that is tastefully, and sometimes innovatively, prepared.

The Soleil restaurant offers an opportunity to order a meal off a menu and have it served rather than going through the buffet line.

At the bars, one can get wines by the glass, beers and cocktails (with or without alcohol), and these are included in your stay for no extra fee. My recollection is that the frozen drinks like pina coladas were drinkable but not wonderful. Premium bottled wines with meals, and champagne and top shelf brand alcohol are available at an extra cost.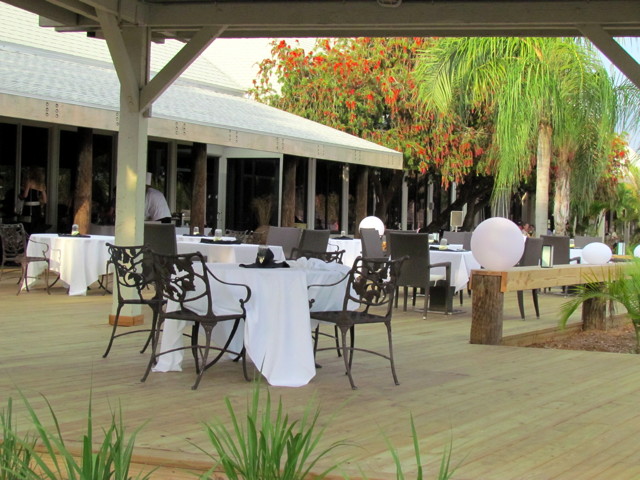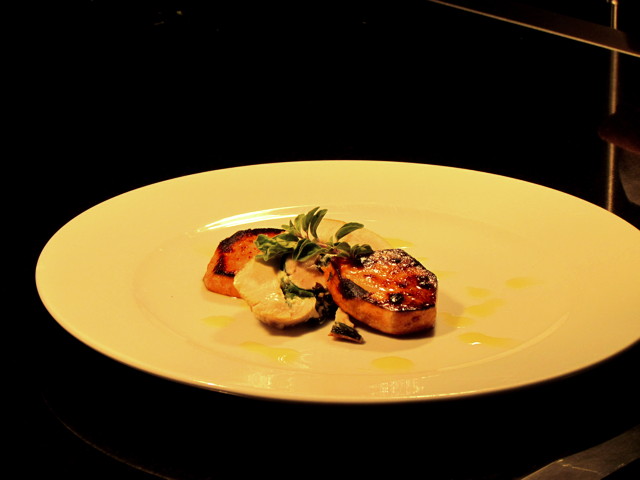 In Summary

I enjoyed the time I spent at Sandpiper Bay, it was quite a lot of fun. The resort provided good value from both the tennis and golf programs, the staff was extraordinarily friendly, and I had a very nice time throughout my entire stay. The resort is easy to travel to without leaving the continental United States, and a good place to come for a family vacation, particularly if you are a family or group that likes to enjoy a wide spectrum of athletic options. Also very nice to have meals and most drinks and many activities included without extra cost. Probably not the best place if you are looking for an adult singles scene or if you want a five star luxury experience.

More Photos: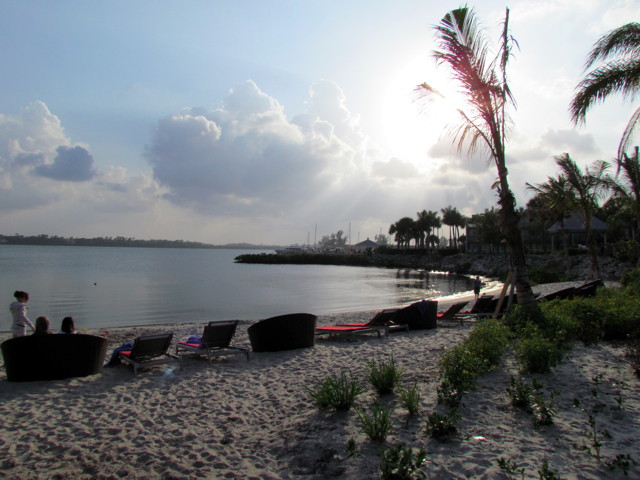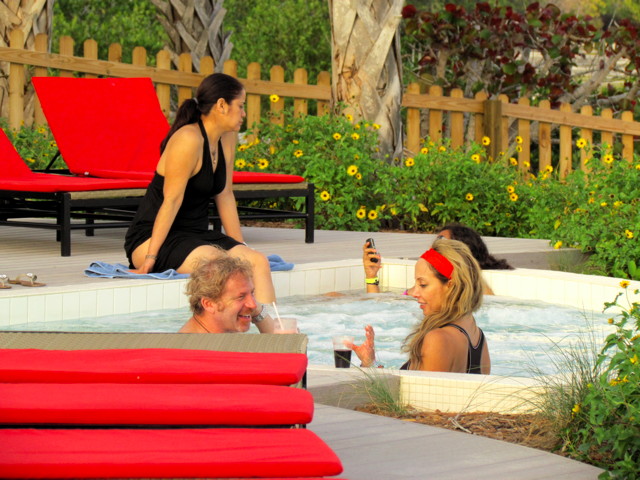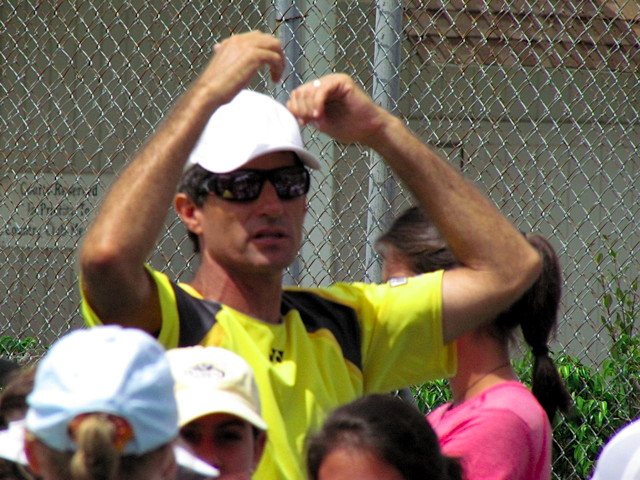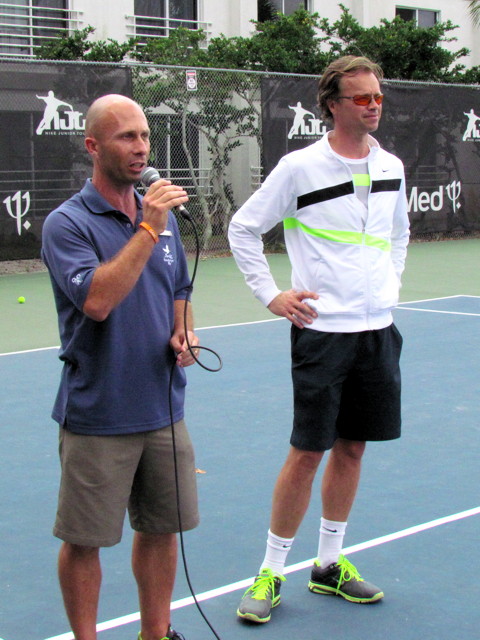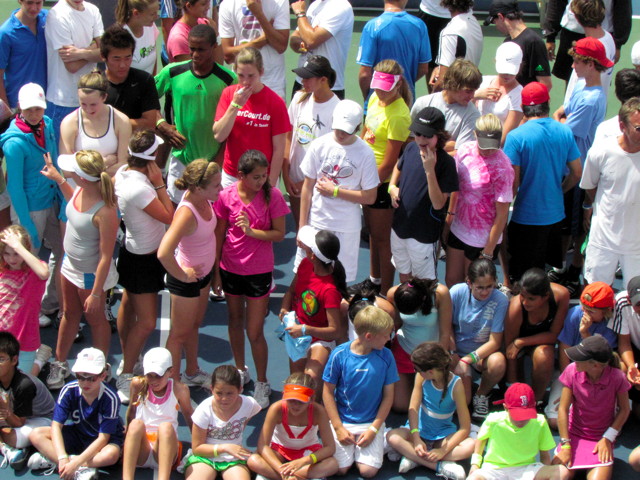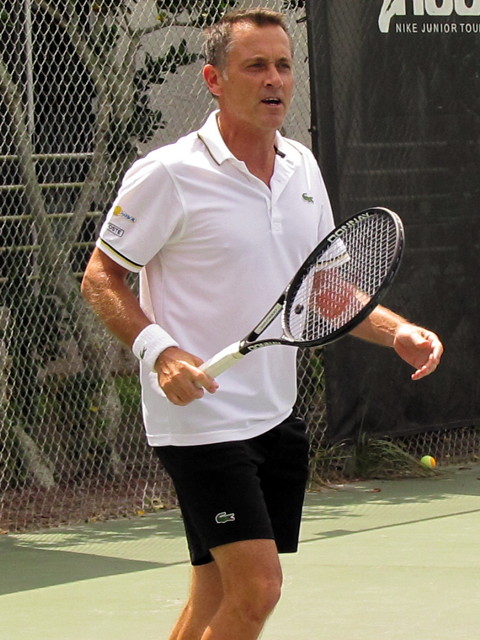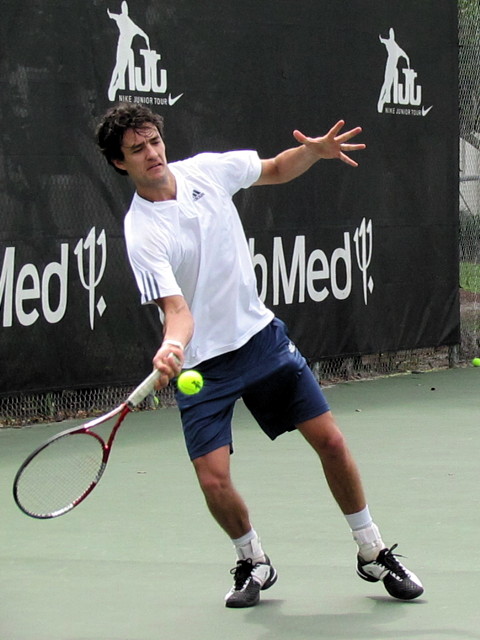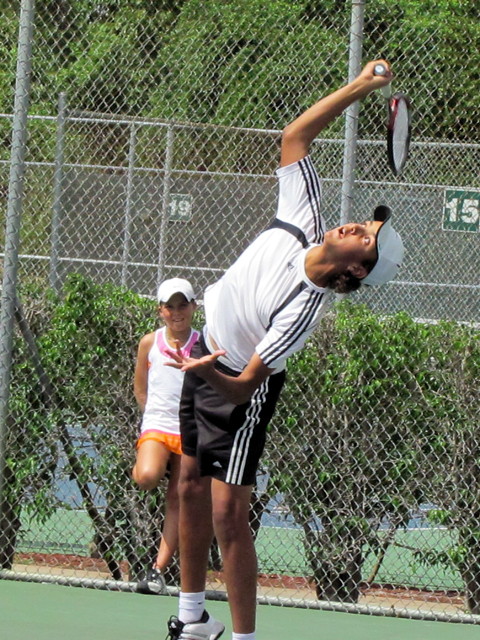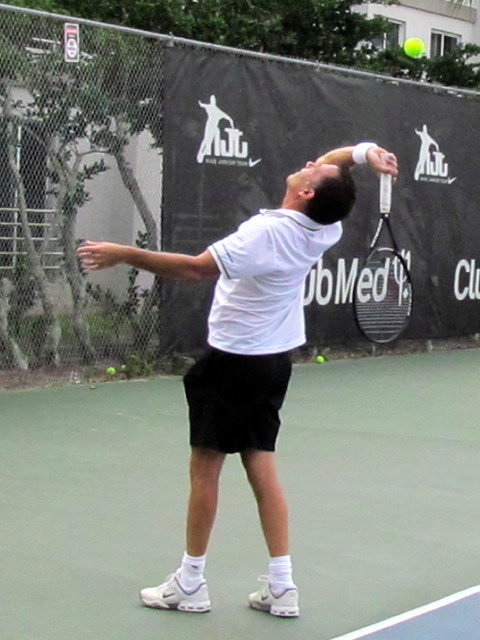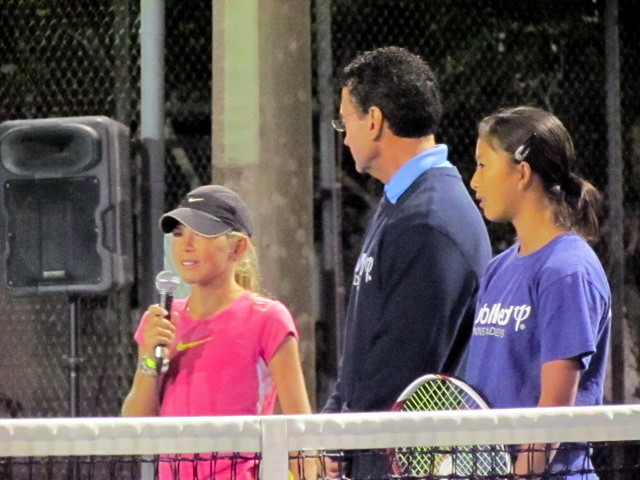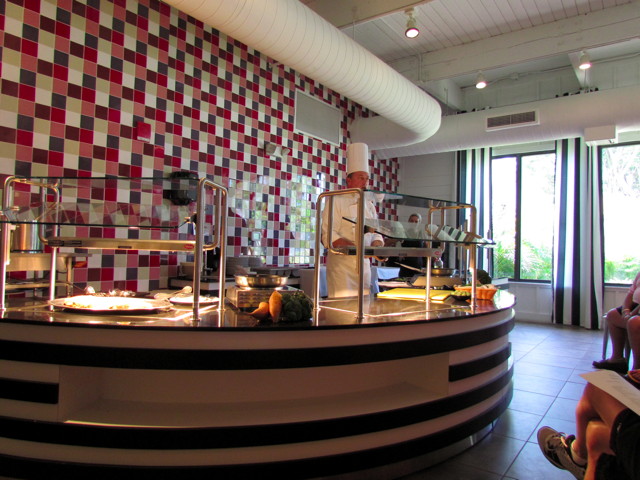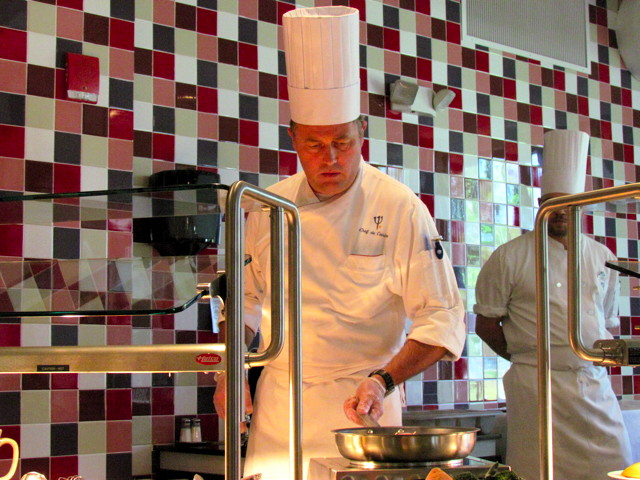 Photos Provided By Sandpiper Bay: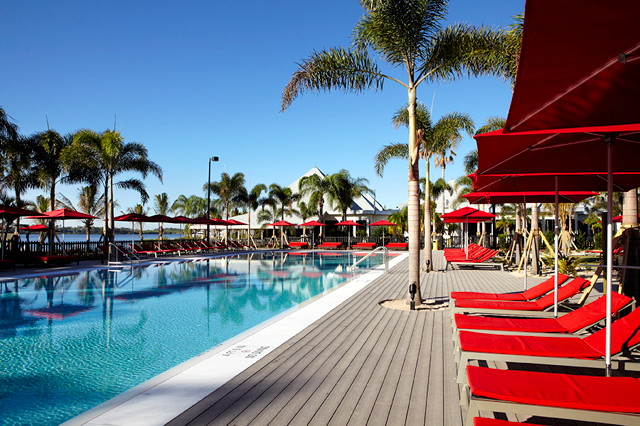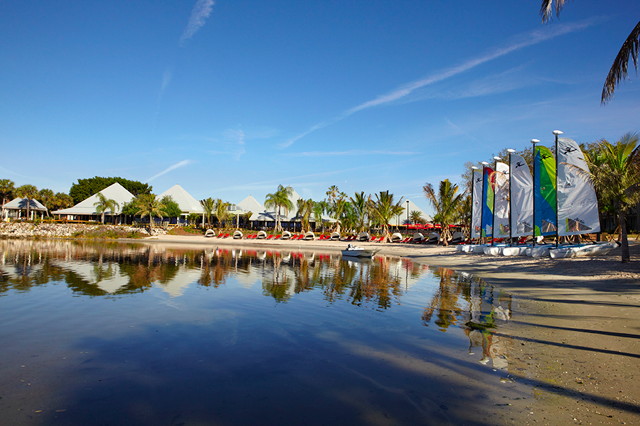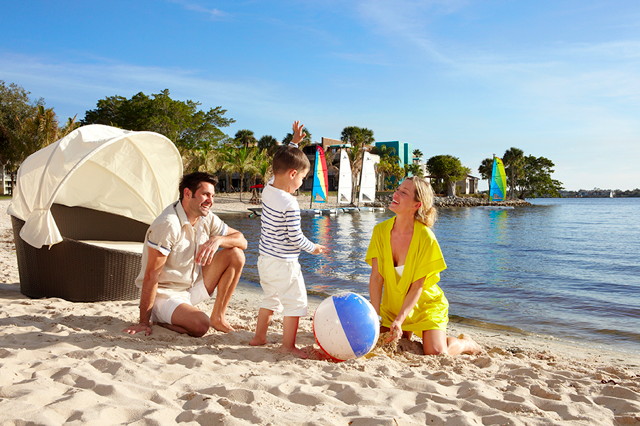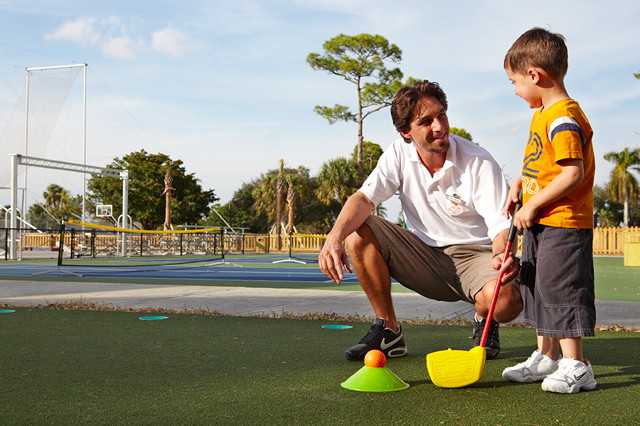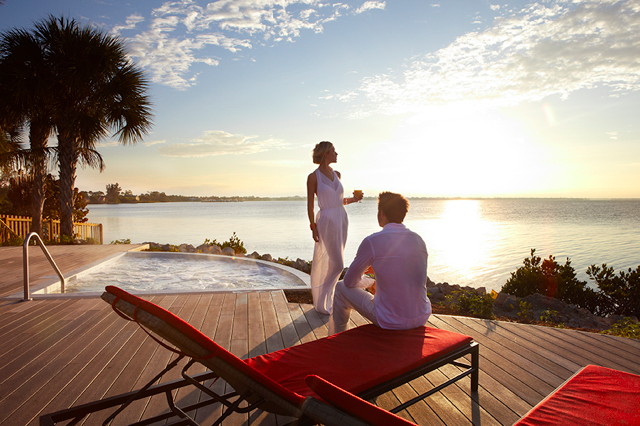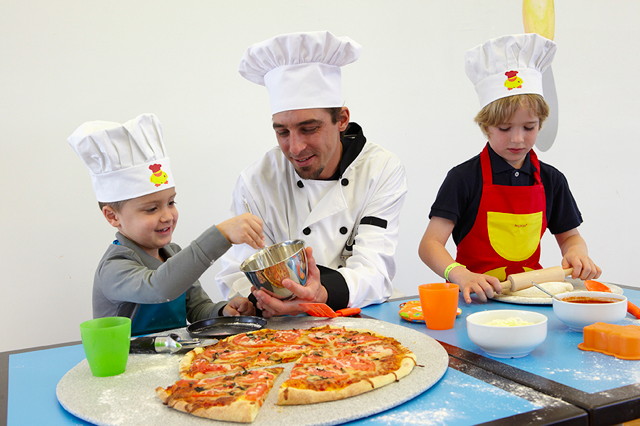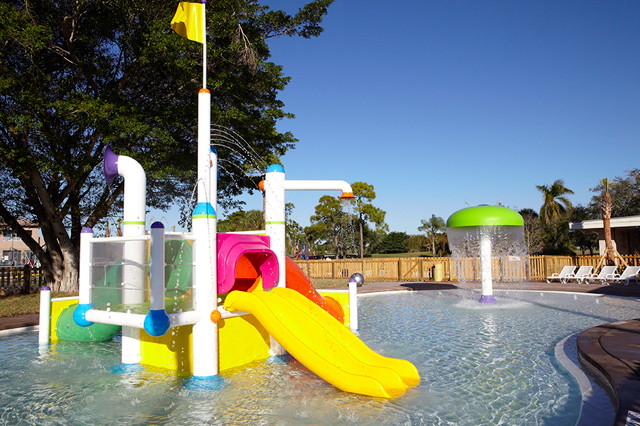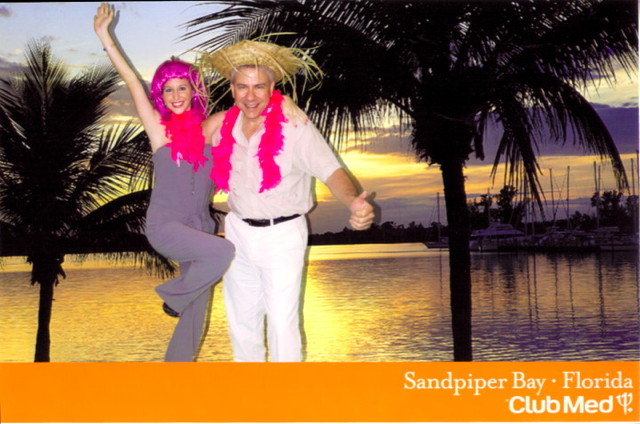 ---
If you wish to provide a comment to the author of this Wild Cards column, please use this form. Tennis Server will forward the comment to the author.



Wild Cards Archives:
1998 - 2003 | 2004 - Present
If you have not already signed up to receive our free e-mail newsletter Tennis Server INTERACTIVE, you can sign up here. You will receive notification each month of changes at the Tennis Server and news of new columns posted on our site.
This column is copyrighted by the author, all rights reserved.
---