Murray Masters Cincinnati; Sharapova Shines In The Queen City; Is Caroline Wozniacki # 1 With An Asterisk?
By Vince Barr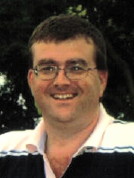 Vince Barr
The major theme of the 2011 Western & Southern Open was "All The Best, All At Once" and this tournament certainly lived up to its billing. It was also "year 2" of a three-year major facilities upgrade at the venue which is actually located in the city of Mason, Ohio (about 20 miles north of downtown Cincinnati). Last year's additions were principally directed towards the players and media covering the event, which is televised live to well over 100 countries across the globe through various media outlets. This year's improvements were directed towards the fans attending the event and included four new practice courts and two new stadiums, one seating approximately 4,000 patrons and the other one seating 2,500 spectators. A new entry plaza that was located closer to the public parking area was also included. In the media all access hour, Maria Sharapova admitted she was quite thankful that the players are transported to some of the outer courts by a golf cart since the facility has expanded by 40% in terms of physical area. For her part, Jelena Jankovic really liked the new facilities although both players (Sharapova and Jankovic) noted that in the earlier part of the week, the player's lounge gets rather crowded. Still, having all the top players at one event was truly a special event and made the week of tennis in Southwestern Ohio almost like a miniature grand slam.

To give you some idea of just how unique this year's tournament was, consider that outside the majors, there are only five cities in the entire world where both men's and women's professional tennis players play at the same venue for a one-week tournament. Can you name them? The answer will appear at the end of the article and as always with my trivia questions, no cheating! Also, don't get too technical, either, since the Cincy event was actually contested over eight days which makes it more than a week. The salient requirements are 1) outside the slams and 2) close to a one-week event. There were several story lines coming into this event which captured some headlines. Perhaps the most explosive one came from Martina Navratilova who questioned the legitimacy of Caroline Wozniacki's ascension to the top ranking in women's professional tennis without winning a grand slam. To be fair, Navratilova's criticism appeared to be more directed towards the ranking system rather than Caroline herself. However, having said that, it did not help matters that she lost her first match in Cincinnati to wildcard Christina McHale (4-6, 5-7), who was ranked 76th in the world at the start of the Western & Southern Open.

Wozniacki's ascension to the top ranking was fueled by the kind of season she is enjoying: she is playing a lot of events and is doing well in them. She has six titles this year (entering the U.S. Open) with victories in Dubai, Indian Wells, Charleston, Brussels, Copenhagen and New Haven with runner-up finishes in Doha & Stuttgart. Maria Sharapova thought that Caroline deserved the top ranking as much as anyone else because of her consistent results. She appealed for others to back off their criticism of Wozniacki's ranking by noting that "everyone's time to win a major comes at different points in their career." That seemed to be the consensus from her peers; Wozniacki is playing consistently well, going deep into the tournaments she enters and deserves to be the top-ranked player regardless of the fact that she hasn't won a major.

We all know that a player's ranking does not reflect all of their matches in a given calendar year. Players have their mandatory events which count (such as the slams and the 1000-series events for the men) regardless of whether or not they participate in a given tournament. If a player is injured and is examined by an on-site doctor who verifies the player's disability which prevents them from playing, they are not further penalized with fines for missing an event. However, they still must take a zero in their points earned for the event and cannot replace that zero with points earned in a different event later in the year. Many years ago, in an attempt to get top-ranked players to play smaller events, the tours decided that a player can count only their best showings in tournaments they enter (aside from the mandatory ones) such that poor performances in smaller events would not count against their rankings.

I don't know of any other professional sport, played in the U.S. or elsewhere, where a player (or team) can selectively count their games in the standings (or choose to not count a game after a poor performance). Obviously, the NFL, NBA, NHL and Major League Baseball all have their pre-season and exhibition games but they are clearly labeled as such and, once the regular season begins, all games count. While I was in Cincinnati, I spoke with former touring professional (and seven-time grand slam winner) Mats Wilander about the rankings controversy involving Wozniacki. "Tennis is like a lot of other sports where you really don't care who's # 1 in the computer if you don't win majors. In tennis, we have four world championships each year (i.e., majors) and if you win one, you're the greatest player in the world. That can last for two weeks, four weeks, six weeks, etc. I don't think that you can be critical of Caroline Wozniacki, you have to be critical of the commitment level of the other players who don't play on a consistent basis," Wilander thought. Then I asked him a follow-up question: shouldn't all tournaments a player participates in count in terms of their rankings? "Well, the only way that top players will "play down" (in smaller events) is if they can toss some unfavorable results and not impair their ranking. That's what Caroline did in playing the Swedish Open; she lost in the quarterfinals and won't have to count the result. It's a game we (the Tours) allow players to play with their ranking in order to get them to play more often as well as to participate in some lower-level tournaments."

Further on point, I spoke at length with CBS-TV analyst Mary Carillo who played on the women's tour from 1977-80 and then retired due to knee problems. Along the way, she won the mixed doubles French Open championship with childhood friend and partner, John McEnroe, in 1977. In my opinion, she is simply the best tennis analyst out there and will give you her unvarnished opinion on all topics. I got a lot more than I bargained for from her (and am very thankful her both her and Jim Courier's insights on current tennis topics) when I asked her to weigh in on the # 1 rankings controversy. In Caroline's defense, I told Mary that other players had become # 1 without winning a major, like Dinara Safina a few years ago and she added "Well, it also happened to Jelena Jankovic and has been happening in women's tennis because someone like Serena (Williams), who could clearly be # 1 for the last 12 years, doesn't play enough. So, it becomes a skewed ranking and gets inflated for the players who haven't even won majors, but they support the tour. I'm glad that Wozniacki is willing to play as much as she does," Carillo said.

That led to a follow-up question about the perceived lack of commitment to the sport that both Williams sisters have displayed recently. To be fair, both sisters have been dealing with injuries lately; as of this writing, Venus has just pulled out of the U.S. Open due to an autoimmune disorder that causes her to lose energy, get fatigued easily and also causes joint pain. Venus has also had hip and abdominal injuries this year as well. Serena withdrew from Cincinnati after her first match, citing a big toe injury and of course, she has had injury issues herself that have prevented her from playing a full schedule this year. But in both cases, these issues are relatively new to this year and don't explain their lack of participation in WTA events in previous years. So, I asked Mary Carillo if she was disappointed that the sisters don't play more often?

"It's hard; Serena played six times last year. And she's played a couple of times this year, obviously. It looked like she had been building to a really nice hard court summer. She pulled out of here (Cincinnati), which is very disappointing because, for my money, she can be like Djokovic if she wanted to," Carillo explained. "She could play a lot of tennis and win everything. I mean, she IS THAT GOOD (emphasis hers) and there is still a chance that she can go down as one of the all-time greats but I wish she would support the non-majors more. Venus hasn't played since Wimbledon; the last non-major she played in has been over a year ago, Eastbourne (England). Until then, she had only been playing majors," Carillo continued. "Look, the last thing in the world the majors need is more prestige and attention. They have enough of all that; it's built in. You know, what makes the guys so much more interesting these days, compared to the women, is that the story lines go all year round. They're building; they're creating rivalries that are interesting and intriguing. There's no rivalry in women's tennis. Serena against who? None of these players meet enough to create real interesting story lines. So, yeah, it's disappointing. And again, Serena could end up winning, and playing a lot more. Sometimes, she seems somewhat more committed to it, then she pulls out of this tournament, and that's hard to take," Carillo concluded.

I personally don't think it is fair to question whether or not Caroline deserves the # 1 ranking since she has earned enough points to qualify for that designation. Having said that however, I do think it would be more meaningful for her to hold that ranking at the end of the year which would prove that she was the "best" player during the year. She can't control the schedule of other players who choose not to play as often for whatever reason. Still, as with any touring professional, she has a lot of things to work on if she intends to hold onto the #1 ranking for any length of time, as Mary Carillo explained. "Because she's good enough to win so many of her matches; she doesn't really get a chance to work on the more aggressive parts of her game. She needs to beef up (both) her first (and) second serve (as well as) create a "winning shot" for herself," Carillo said.

There is absolutely no controversy in terms of who's the best player in the men's game right now. Novak Djokovic is having a "season for the ages" as he sports a 57-2 record heading into the U.S. Open with his second loss of the year coming in the championship match in the Western & Southern Open to Andy Murray. Think about that for a second. Out of 59 matches, he's lost only two all year long. That is a winning percentage of .966; if a major league baseball team sported that winning percentage in a 162-game regular season, they would finish with 156 wins which has never been done in the history of that sport. As of the December 27,2010 rankings, Djokovic was ranked # 3 and had a total of 6,240 points compared to the # 1 ranked player (Rafael Nadal) who had 12,450 points or almost double the number of points that Novak had at the end of 2010. Roger Federer held down the # 2 ranking at the end of the year with 9,145 points. Now, if I had told you then that not only would Djokovic (1) be ranked # 1 heading into the 2011 U.S. Open; (2) would win two majors (the Australian Open and Wimbledon); (3) would beat Nadal in five consecutive head-to-head finals (Indian Wells, Miami, Madrid, Rome and Wimbledon) and (4) two of those finals would be ON CLAY, you would have rightfully accused me of smoking something that just isn't legal!

I don't think it is possible to underemphasize the kind of year Novak is having on the tour. I said last March after his victory over Nadal in the finals at Indian Wells that you could not ignore this guy any longer. Don't get me wrong, Novak has been a factor in men's tennis for the last several years. He has finished in the top 5 in the year-end rankings since 2007. I recall asking him back in his 2009 finals loss at the Western & Southern Open to Roger Federer what he had to do to improve his chances at winning another major. At that point in his career, he had only won one grand slam (the 2009 Australian Open) and he had posted four runner-up finishes that year in four 1000 events (Miami, losing to Andy Murray; Monte Carlo and Rome, both losses to Rafael Nadal and Cincinnati, where he had just lost to Roger Federer). Perhaps half jokingly, he lamented the fact that "Unfortunately I was born in the wrong era," Novak said with a touch of sarcasm. "I was very close in most of those finals. But, you know, I don't think this is some kind of curse or something. It's just the day, you know. Everybody is playing tennis. Those two guys, Nadal and Federer, and of course Murray, they're all playing fantastic tennis. And Roger and Rafa are two -- maybe one of the best players that ever played this game. Roger for sure is," Djokovic continued. "It's kind of hard, because that they raise their level in the final stages of the tournaments, especially the finals. That's why they perform their best tennis. So for me to reach the final stages is a big success. Hopefully in the future I'll be able to get some titles," Novak concluded.

That was only two years ago, so what changed? I again turned to CBS-TV tennis analysts Mary Carillo and Jim Courier for an explanation. The reasons for Novak's rise are basically two-fold and in all likelihood, his incredible run would not have happened without paying attention to two critical factors: improved diet and an attention to two key weaknesses in his game. "Well, he's shored up his two major weaknesses (in his game), his forehand and his serve," Courier thought. "Those were the shots that continued to let him down in past years and obviously, not that much because he was still hovering around the top, getting to the finals of majors. Tennis-wise, that was the biggest adjustment that he made. (Off the court) he made some good adjustments to his team and he is mentally stronger; he's more centered; he simplified a lot of things. He's really streamlined his world and turned it into a professional operation. He has no distractions and you can see the results are pretty clear," Courier opined. Linda Cohn of ESPN praised Novak after he won Wimbledon this year for going to a gluten-free diet, which Novak thought was a bit over-blown. Carillo noted that "What I think is great about all that is that he was actively seeking solutions for that problem; he was lacking energy at times. It was great that he was willing to have some tests and find out that maybe eating the wrong things was depleting him and then deciding not to eat it. A lot of us KNOW what we're supposed to be doing to become better human beings (laughs heartily) and then we ask for the wine list anyway! (Courier laughs and says "that's right!"). So, again, it just underscores how ambitious and professional he's become."

At this point, you already know that Andy Murray defeated Djokovic in the finals of the Western & Southern Open after Novak had to retire with a right shoulder injury, down 4-6, 0-3. In all likelihood, he felt like he needed to have a little more rest heading into the U.S. Open than he otherwise would have received had he played the match to his completion. That is not to understate the fact that the shoulder had been bothering him as he said it had been for the last 10 days, including the run up to his Canadian Open championship over Mardy Fish, 6-2, 3-6, 6-4. But Andy Murray wryly noted that if Novak had been dealing with a shoulder injury for that length of time, "he's done a pretty good job playing through it," Murray laughed. Then turning a little more serious, he intoned that "you just never know; sometimes injuries (just) build up. After ten days, it's starting to get very sore or sometimes it can get better and warm up as the match goes on. So I knew nothing about it. I just had to try and play my own game when I realized that he was hurt, because he was still hitting the ball pretty good from the back of the court. He just wasn't serving hard," Murray opined. It was ironic that not more than 60 seconds after Novak retired, the skies opened up over the tennis center for a sustained, soaking rain that would have delayed the resumption of the match for at least an hour which would have given Novak a chance to come back in the match had he not chosen to retire. But then again, down a set and a break in a best of three-set match, it would have been extraordinarily difficult for him to prevail on that day and I'm going to surmise that those facts impacted his decision to retire as well. It was the first retirement in a championship match in Cincinnati since the open era began.

On the women's side, the field was considered wide open after Serena Williams pulled out of the tournament following her first round victory over Lucie Hradecka, 6-3, 7-6(5). She cited a big toe injury as the reason for her withdrawal but speculation was rampant that she really wanted to attend the Kardashian wedding in Los Angeles prior to the Open. No one will ever know for sure if that was why she pulled out, but I want to make clear that the speculation did not arise from me. Perhaps a better explanation was the fact that all she needed to do was win one match in Cincinnati in order to be seeded at the U.S. Open and after she accomplished that, she opted to pull out. To be fair, she has struggled with serious injuries in the last couple of years.

Venus did not play at all in Cincinnati this year. Whatever the reason for her withdrawal, it was disappointing to a lot of people in Cincinnati who were eagerly anticipating her appearance. Kim Clijsters was unable to defend her 2010 Western & Southern Open championship as she suffered a left abdominal injury in her match in Toronto with Zheng Zie and had to retire at 3-6, 2-1 in their match. It was severe enough that she was also unable to defend her U.S. Open championship as well, so all we can do is wish her a speedy recovery and hope that she gets back on the WTA Tour as quickly as she is able to. Agnieszka Radwanska also had to withdraw prior to the unveiling of this year's draw because of a right shoulder injury.

Seemingly lost in the shuffle in the controversy as to who the legitimate # 1 player is in the women's game was Maria Sharapova, and that is a bit hard to figure. Why? Look at the year she is having as well as the fact that unlike Wozniacki, she has won three majors (2004 Wimbledon, 2006 U.S. Open, 2008 Australian Open). This year, Sharapova lost in the finals at Miami, won in Rome over Samantha Stosur, got to the semifinals at the French Open, losing to eventual champion Li Na and was a runner-up at Wimbledon. Discounting her participation in Fed Cup, prior to the U.S. Open (but including her win at the Western & Southern Open), she has entered 11 tournaments this year, reaching the quarterfinals or better in seven of them (63.6% of the time). She also was a defending finalist from last year's championship loss to Kim Clijsters when the weather halted play and gave Kim new life in an eventual 2-6, 7-6 (4), 6-2 win. So, with the somewhat bitter taste of a loss in last year's campaign here, she had plenty of incentive to do well on her second visit to the Queen City. For those of you not familiar with Cincinnati's nickname, it refers to the steamboat Delta Queen which was based here in the late 19th century and operated up and down the Ohio River when that was the dominant form of transportation within the United States at the time.

Sharapova cruised through the first few rounds after her first round bye (by virtue of the fact that she was one of the top eight seeds). She beat Rodionova 6-1, 6-3 then disposed of Kuznetsova, 6-2, 6-3 before confronting Samantha Stosur in the quarterfinals and won that match, 6-3, 6-2. That led to a semifinal encounter with Vera Zvonareva, who was ranked second in the world. Maria dropped the first set but went on to cruise in the final two sets winning 2-6, 6-3, 6-3 to face Jelena Jankovic of Serbia in the championship match. Maria had a 5-1 edge in previous head-to-head meetings with her Serbian counterpart but they had not played in almost two years. Half of their head to head meetings went the distance in three sets so it was not totally unexpected that their championship encounter in Cincinnati would be any different. Maria eventually prevailed 4-6, 7-6 (3), 6-3 for her 24th singles title of her career.

Andy Murray's path through the tournament was likewise rather uneventful with only Rafael Nadal, Mardy Fish and David Ferrer in his half of the draw posing any significant threat. Andy plowed through David Nalbandian, 6-4, 6-1 then beat Alex Bogomolov, Jr. in the Round of 16, 6-2, 7-5. His quarterfinal opponent was Gilles Simon of France and he was dispatched in rather routine fashion, 6-3, 6-3 to set up a semifinal encounter with Mardy Fish, who had upset Rafael Nadal a day earlier. If there was any advantage to be had prior to their semifinal encounter in Cincinnati, it probably belonged to Mardy as he had won their previous three meetings, all of which came in 2010. In 19 previous sets of tennis between the two players, Murray had won 9 sets vs. Fish's 8 sets. So, it was a given that the two players would play a very competitive match and the spectators were not disappointed (other than in the outcome for a very pro-American crowd). Murray ultimately prevailed, 6-3, 7-6 (8). That set up a rematch with Novak Djokovic, who had lost their 2008 final to Murray, though the two had played three times since then with Novak winning the last two. Of course, no one knew that Djokovic had been nursing a sore right shoulder so the odds-on favorite was clearly with the young Serbian. Besides, with the year he had been having, who would have bet against him on this particular day? Unfortunately, Novak was unable to serve with his customary velocity and that made all the difference in the world as Andy won 6-4, 3-0 with Djokovic retiring.

The answer to my trivia question is this: the five cities which host single week men's and women's events are Indian Wells, CA; Key Biscayne, FL (just off the coast from Miami), Mason, Ohio (just north of Cincinnati), Rome, Italy, and Madrid, Spain. So that fact that the Cincinnati area was able to get a combined event speaks volumes to the support that men's and women's professional tennis enjoys in the area. There is a reason why this event has been played for 110 of the last 113 years. Can you identify the three years that the tournament was not held? Unless you have a copy of the 2011 edition of From Club Court to Center Court: The Evolution of Professional Tennis in Cincinnati by Phillip S. Smith, you most likely would not know the answer to this question. For the record, it was the years 1918, 1921 and 1935.




---
If you wish to provide a comment to the author of this Wild Cards column, please use this form. Tennis Server will forward the comment to the author.



Wild Cards Archives:
1998 - 2003 | 2004 - Present
If you have not already signed up to receive our free e-mail newsletter Tennis Server INTERACTIVE, you can sign up here. You will receive notification each month of changes at the Tennis Server and news of new columns posted on our site.
This column is copyrighted by the author, all rights reserved.
---