Across The Net with Vince Barr: Mary Carillo Interview
By Vince Barr

(Vince interviewed Mary at the 2011 Western & Southern Open, August 13-21, 2011)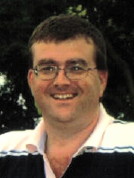 Vince Barr
Vince Barr (VB): Martina Navratilova has been very critical of Caroline Wozniacki's ascension to the # 1 world ranking in women's tennis without having been able to win a grand slam event. Wozniacki is not the only person to have accomplished this feat without winning a slam. Safina did it a few years ago. It seems to me that Martina is being more critical of the rankings system than she is about Caroline's game. I'd like to get your thoughts on the issue.

Mary Carillo (MC): "Well, it also happened to Jelena Jankovic and has been happening in women's tennis because someone like Serena (Williams), who could clearly be # 1 for the last 12 years, doesn't play enough. So, it becomes a skewed ranking and gets inflated for the players who haven't even won majors, but they support the tour. I'm glad that Wozniacki is willing to play as much as she does. I think her biggest problem is that, well, now she has left (behind) her father as her main coach and she's getting someone else, which is all to the good; she's good enough to get to the last rounds of most tournaments and win a lot of the non-majors but she's not (good enough to win majors yet). The reason for that is because she's good enough to win so many of her matches; she doesn't really get a chance to work on her game. She doesn't get to work on the aggressive parts of her game. She needs to beef up her first serve, she needs to beef up her second serve, she's got to create a "winning shot" for herself. Because she plays and wins so much of the time, she doesn't build in time to sit back and rest and build her game. That has been, I think, her single, biggest problem and I'm hoping that she'll get a coach who will teach her that; to take time away, build something (in her game) that she can really rely on and use in big matches."

VB: Are you disappointed a little bit in the Williams Sisters "perceived" lack of commitment to playing a full schedule on the WTA Tour? Some of that has been due to injuries, but there have been questions at other points where people wonder where their priorities really are.

MC: "It's hard; Serena played six times last year. And she's played a couple of times this year, obviously. It looked like she had been building to a really nice hard court summer. She pulled out of here, which is very disappointing. Because, for my money, she can be like Djokovic if she wanted to. She could play a lot of tennis and win everything. I mean, she IS THAT GOOD (emphasis hers) and there is still a chance that she can go down as one of the all-time greats but I wish she would support the non-majors more, of course. I wish that Venus, who hasn't played since Wimbledon; the last non-major she played in has been over a year ago, Eastbourne (England). Until then, she had only been playing majors. Look, the last thing in the world the majors need is more prestige and attention. They have enough of all that; it's built in. You know, what makes the guys so much more interesting these days, compared to the women, is that the story lines go all year round. They're building; they're creating rivalries that are interesting and intriguing. There's no rivalry in women's tennis. Serena against who? None of these players meet enough to create real interesting story lines. So, yeah, it's disappointing. And again, Serena could end up winning, and playing a lot more. Sometimes, she seems somewhat more committed to it, then she pulls out of this tournament, and that's hard to take."

VB: Talk about Novak Djokovic's game; obviously, he's winning nearly everything he's playing this year. What changes has he made to his game that has enabled him to be so dominant this year?

MC: "Jim summed it up pretty well; I think he is an utter professional. He's done every single thing he can in terms of diet, nutrition, training. He's done absolutely everything he can; you know, wrung himself dry to try and create the best chance of winning majors and everything. I'm really (jealous); I mean, I look at the guys and wish that the women's tour was like this!"

VB: The fact that Novak changed to a gluten-free diet got a lot of coverage here in the U.S., especially after he won Wimbledon; but Novak said that the issue was totally overblown. As a former touring professional yourself, could you put diet in the proper context of being able to win matches?

MC: "What I think is great about all that is that he was actively seeking solutions for that problem; he was lacking energy at times. It was great that he was willing to have some tests and find out that maybe eating the wrong things was depleting him and then deciding not to eat it. A lot of us KNOW what we're supposed to be doing to become better human beings (laughs heartily) and then we ask for the wine list anyway! (Courier laughs and says "that's right!"). So, again, it just underscores how ambitious and professional he's become."

VB: Are we going to be getting someone in the women's game to dominate like Djokovic is doing on the men's?

MC: "I don't see it happening on the women's side."

VB: Is that a depth issue?

MC: "Well, there have been times when the women's game has been very compelling; Chris Evert and Martina Navratilova was an unbelievable rivalry. Steffi Graff and Monica Seles was going to eclipse that one. Martina Hingis was hilarious, having her around, because she was so small and yet, she was out-thinking everybody. Those early matches she played against Venus and Serena were a lot of fun. Venus and Serena were the reason that the U.S. Open went to prime time for the Saturday night finals. It didn't continue to happen; we've had some real stinkers (in women's U.S. Open finals matches); we haven't had a good women's final in a long time. We haven't had a three setter in a long time."

Vince note: The last 3-set women's U.S. Open final dates back to 1995 when Steffi Graff defeated Monica Seles, 7-6 (6), 0-6, 6-3.

MC: "So, again, the commitment level on the men's side; if you want to compete at all on the ATP Tour, to even break the Top 100, you have to be very fit, very fast, very strong and very committed. You have to do all that just to make a dent, to become part of the conversation in men's tennis. I'd like to think that the women's game can become that again, but right now, it isn't. Again, there aren't any real rivalries between the women players."

VB: Talk about the length of the season, especially as it impacts player injuries. It is an issue that just won't go away. Clijsters and Radwanska had to both pull out of here.

MC: "Clijsters is not playing too much tennis; Serena isn't playing too much and neither is Venus. You know, that's not the issue. On the women's side, that's just a false argument (that the season is causing players to play too much and their injuries are a result of that). Wozniacki gets criticized for playing too much tennis and in a way, it's like Jelena Jankovic, who played a lot of tennis and made a lot of money and wasn't winning majors. Wozniacki has kind of taken her place in that particular role. You know, you get criticized if you play too much; you get criticized if you don't play enough. I wish that the women would support the tour they way the guys do theirs. I really do. For my money, it's just not happening right now, especially for players in the Top 10."

VB: What are your thoughts about the length of the season, player injuries as a result and so forth?

MC: "Look at Djokovic (this was before he had to retire in his championship match here against Andy Murray); he has to worry about Davis Cup in addition to trying to win his first U.S. Open in a couple of weeks. The guy is tried already and he's got to worry about playing for Serbia after the U.S. Open."

Jim Courier interjected: "Wait until next year with the Olympics!"

MC: "That's a nightmare; but this has been a problem that has gone on for decades in tennis (laughing)"

Jim Courier: "Well, at least since the Open era began" (and Carillo continues laughing and nodding in agreement).

VB: Talk about changes in the game since you have played.

MC: "I miss variety. I think that because the game has gotten so powerful and so quick there's much less time to create. So often, you're just seeing reactive power. You have no option really, other than to hit a hard ball back, hard or even harder (than when it got to your racquet), so that's a pity. I miss volleys, I remember them, vaguely (laughing both her and Jim Courier). I miss them and that's why I love watching Mardy Fish play the tennis he tries to play because it's almost extinct."

VB: Last question for Mary, a non-tennis one, but you'll like it. Talk about some of the back story behind some of the features you did for the Vancouver Olympics. For instance, talk a little bit about your feature on trying to become a Royal Canadian Mounted Policewoman, training at their academy and so forth. That was absolutely hilarious.

MC: "That was pretty special (she said, laughing). I did a lot of nutty stuff. For the Beijing Olympics, NBC decided that, well, there was a big pollution problem over there, the human rights issue; these features were supposed to show what China is like. We tried to do some "feel good" pieces. We went to the big cities, Shanghai, Beijing. The guy in charge at the time, Dick Ebersol, liked them and told us (for Vancouver), go get some more. So we went to all the provinces and did some crazy features and they were all one-off. We were doing panda bears and all this great China stuff (for the Beijing Olympics) and he liked them enough to want them in Vancouver, so we did the Royal Canadian Mounted Police. I went to see the polar bears, big salute to those bears! We did dog sledding and all this kind of thing. I was a Mountie for a couple of days, failed miserably (Jim and Mary both laugh heavily). But what I'm really happy to say is that, when we did these features, we would crash their web sites to the places we went to. So, if you do a feature and you crash a web site, that's about as good as it gets in broadcasting. And then their web site would come back up again, then the Today Show would run my piece and the web site would crash again. So anyways, for London, as I'm telling Jim some of my stories, for the London games, we're doing a whole big salute to Great Britain and a lot of that is historical not so much like it was in Vancouver, or China. That's a really nice part of my job, getting to do things like that."




---
If you wish to provide a comment to the author of this Wild Cards column, please use this form. Tennis Server will forward the comment to the author.



Wild Cards Archives:
1998 - 2003 | 2004 - Present
If you have not already signed up to receive our free e-mail newsletter Tennis Server INTERACTIVE, you can sign up here. You will receive notification each month of changes at the Tennis Server and news of new columns posted on our site.
This column is copyrighted by the author, all rights reserved.
---