Sampras' Win In Surprise Is No Surprise
By Vince Barr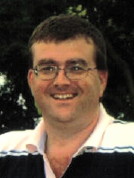 Vince Barr
The Champions Series Tour makes twelve stops within the U.S. this year after the completion of the U.S. Open. In some ways, you may think of this series of events as the "senior equivalent" to the U.S. Open Series tournaments played on the ATP Tour leading up to the Open. But that is where the similarities end. The format for the Champions Series is quite different from the tournaments in North America leading up to the U.S. Open. To begin with, all players must be over the age of 30; have won at least one grand slam event in the course of their career on the ATP Tour or have been ranked in the Top 10 or had participated on at least one Davis Cup championship squad at some point in their careers. The champion's tournament format has also been reworked this year with play beginning in what would ordinarily be the semifinal round with four "main draw" players. The entire tournament is contested in one evening with each "semifinal" consisting of one pro set with a tiebreaker if needed in the usual format. The "championship" match is played shortly after the conclusion of the last "semifinal" with one minor tweak: the one-set championship match is played to eight games with a tiebreaker happening at 7-all if required.

Another departure from the regular ATP Tour format is that there is no championship trophy handed out or on-court ceremony after the event ends. The winner of each tournament gets 400 points, whereas the finalist gets 200 points and each semifinalist gets 100 points for participating. This year, the series ran from September 22nd through October 22nd. The top three finishers split $1 Million in prize money. Pete Sampras finished the 2011 Champions Series as the top-ranked player by winning five of the seven tournaments he entered (Florida, Philadelphia, Arizona, Seattle and Los Angeles) with 2,200 points that gave him earnings of $500,000. Jim Courier placed second by winning two titles: one in Chicago and the other in St. Louis and received a $350,000 payout. Andre Agassi finished third with two titles one in Boston with the other in his hometown of Las Vegas (beating Sampras) and pocked the remaining $150,000. Other players who participated in at least one of the events included Jimmy Connors, John McEnroe, Ivan Lendl, Mats Wilander, Michael Chang and Todd Martin. The event in Arizona occurred on October 8th in the city of Surprise, which is a northwest suburb of Phoenix.

A separate mixed doubles exhibition was played here the following day between Jim Courier and Chris Evert vs. Michael Chang and Tracey Austin. Personally, the mixed doubles was the highlight of the weekend for me but that was because I got to see my favorite female tennis player of all time actually compete on court: Chris Evert. What she accomplished on court during her time on the WTA Tour is nothing short of amazing. "Chrissy" won 18 grand slam singles crowns with victories in all the majors (for the equivalent of two career grand slams): 2 Australian Opens, 7 French Opens, 3 Wimbledon titles and 6 U.S. Open championships and 16 runner-up finishes in the majors alone. I could take the rest of this column to extol her accomplishments but let me name just a few that seem to be most impressive to me. First, to date (the 2011 WTA Tour Media guide is the source for these statistics), she has won the second-most number of singles matches all time among professional female tennis players (1,309 wins against only 146 losses for a career winning percentage of .900 or 90% which is best of all time for players having won at least 500 matches on tour). Second, her grand slam winning percentage is nearly identical to her overall win / loss record (299-37 for a .890 winning percentage). This tells me that she brought her "A" game whenever she stepped out on court and had the same ferocious intensity to win and play at her highest level regardless of the level of tournament she was participating in. This is in direct contrast to players named Venus and Serena who sometimes don't play other (i.e., non-slam) WTA events for a variety of reasons (aside from legitimate injuries). Third, she spent a total of 260 weeks as the top-ranked women's player in the game which is third best of all time to date. Just think about that for a moment: that is the equivalent of five complete years being ranked # 1 and competing on the tour with a bulls-eye on your back. We can talk about the perceived lack of depth on the women's tour in the 1970s and early to mid-1980s all we want but that doesn't diminish her accomplishments at all. In fact, I think it only enhances them. Consider the simple fact that when you step out on court as the top-ranked player in the world, you are always going to get your opponent's best effort because they want to prove that their game is better than yours. What better way to do that than to beat the top-ranked player in the world? So, you can't afford to take a tournament off and give less than your best if you want to consistently stay at # 1 which she did for a very long time. In the women's game, Martina Navratilova (332) and Steffi Graff (377) spent more time as the world's top-ranked player. I'll talk more about the mixed doubles later in this article.

The quality of play in the Cancer Treatment Centers (i.e., CTC) of America tournament was absolutely sensational. The field here included Pete Sampras (14 major wins); Mats Wilander (7 majors); Jim Courier (4 majors) and Michael Chang (1 major). As was the case last year, official statistics were not kept and the scoreboard was a manually-operated one. The center court was small in that it could accommodate only 2,000 patrons but that intimate setting meant that you could really get some great views of the action since the back row of the stadium was only six rows away from the court. It also meant that you could hear the verbal player exchanges as well as their interaction with the crowd from time to time. It never was a distraction from the tennis and, in my opinion, only enhanced the event as you could see a side of the player's personalities that you were not able to see when they were on the ATP Tour.

The first match featured Jim Courier against Mats Wilander. One thing that stood out to me was that Courier played with a legitimate backhand shot. I'm sure that most of you remember how he often "ran around" his backhand when he was competing on the ATP Tour. Wilander played with a serve-and-volley approach that I really miss seeing on the ATP Tour. I understand why that style is not as prevalent these days on the ATP Tour, but I still miss the variety from seeing different approaches to the game on tour. This is the same sentiment that Mary Carillo expressed to me in my interview with her a few months ago in Cincinnati, prior to the championship match when she was in town with Courier to cover the event for CBS-TV. The most recent player who used that style that I can recall is Taylor Dent, who retired last year. With all of the advances in string and racquet technology, we will probably never see a serve-and-volley style on the ATP Tour again, at least, not by anyone who has aspirations of dominating the game or at least having a solid career as a touring professional. During one point in their match, Jim served a high kick serve that Mats was unable to return successfully. Courier yelled out to Wilander "Feel my kicker?" to which Mats laughed and responded, "Yeah, I don't like it!" and the crowd laughed in response. During another point, Courier approached the net on a volley and Mats passed him down the line. Wilander taunted Courier with "You're (playing) back in the 80s, Jim!" and the crowd laughed again. The turning point in the match was Courier's break of Wilander's serve to go up 5-3 in the set with Jim winning the match, 6-3.

The second semifinal featured Pete Sampras against Michael Chang. Some of you might recall those same two players squaring off against each other in the 1996 U.S. Open finals; Pete won that match for his 8th major title, 6-1, 6-4, 7-6 (3). In that particular match, the # 1 ranking was on the line; Chang was ranked # 2 and Pete was battling to preserve his streak of winning at least one major final each year since becoming the top-ranked player in 1993. He would go on to win a major in 10 of his 14 years on tour that he played full time, which eliminates the 1988 season where he did not play a full schedule which included participation in all the slams. Obviously, the setting this time was much more relaxed but both players still wanted to win. Michael had some sort of wrap on his lower right leg but I don't know what the specific injury was. I do think that it prevented him from moving as well as he has done in the past (which was a hallmark of his play on the ATP Tour). I also think that it contributed to him recording a lot more unforced errors than he normally did. Pete broke Michael's serve to go up 4-2 in their set and cruised to a 6-3 victory, which set up the championship match between Pete and Jim.

Of course, the most famous match that these two players competed in was perhaps their encounter in the quarterfinals of the 1995 Australian Open. Many of you might recall the circumstances of that particular affair as Pete was dealing with the diagnosis of a brain tumor in his close friend (and coach) Tim Gullikson. Tim was actually diagnosed after a seizure during one of Pete's practice sessions in Melbourne, Australia, and had to be airlifted to a hospital in Chicago in order to stabilize his medical condition. Pete prided himself on keeping tight control over his emotions on court, but it simply wasn't possible this time. He cried during changeovers and before serving as he could not easily push his friend out of his mind to compete at the highest levels to which he was accustomed. Courier knew the circumstances that Pete was dealing with and offered to push back the match at one point during play. Pete did not hear Jim's comment and thought that his American rival was somehow taunting him and he responded by coming back from a two-set deficit to win the best of five-set encounter, 6-7 (4), 6-7 (3), 6-3, 6-4, 6-3.

In their match in Surprise, Pete broke early to go up 3-1 and then held to extend to a 4-1 advantage only to lose his next service game as Courier broke back to get to 4-3 on serve. At one point, Sampras executed a beautiful cross-court winner off his forehand side that irritated Courier (in a lighthearted way) as he shouted across the net at Pete: "Is that as easy as it looks? Because if it is, it is very annoying!" The crowd laughed heartily at Jim's remark while Pete just smiled. There were no other service breaks and the match went to a tiebreaker at 7-all. Pete eventually won the match, 8-7 (4) to earn his 400 points. The following day, Courier and Chang played a one-set exhibition match and I did not take any notes since the match did not count in the champions series event and really only served as a warm up for the "main event" in the mixed doubles action featuring the team of Courier and Evert vs. Austin and Chang.

I was really looking forward to seeing Chris play as soon as she had committed to this event. I didn't try to take any notes in this match as I just wanted to watch and enjoy the experience of seeing such an accomplished tennis player compete. I did note that the final score was a bit of an upset with the team of Tracey Austin and Michael Chang upsetting the Evert / Courier team, 8-5. But the theatrics in this match made it one of the more enjoyable tennis matches I have ever seen. At one point, three players ganged up on Michael as a joke and he somehow won that point. But when the chair umpire gave the point to Chang / Austin, he corrected him by saying that the point should go to Chang only since it was three against one. That exchange made the crowd laugh heartily and everyone had a lot of fun. On another occasion in the match, most of the balls being hit were directed at Courier with Evert standing around, looking to get involved in the game. Jim sprinted around the court and said "Anytime, Chrissy, you want to play, just let me know!" and again, the crowd laughed. At the end of one exhausting point, he "collapsed" on the court and just laid there, with Evert coming over to check on him. She laughed at him and did a mock chest compression as you would do if a person had a cardiac event. She did not give him mouth-to-mouth resuscitation and Courier yelled out that he was waiting for that to happen. Chris again looked his way and laughed and later told me that she thought about doing the mouth-to-mouth in jest, but felt that was a bit too much.

After the match, I was able to record a few interviews with Tracey Austin, Michael Chang, Chris Evert and a second interview with Jim Courier. I also sent some questions to Pete's management team since I did not get the chance to talk to him after his win because he and his family had to get to the airport to catch their flight back home to LA. So, there will be at least four and possibly five future "across the net" features with these players in addition to the ones I recorded in Cincy this year (Courier, Wilander and James Blake) that have not yet run. Hopefully, that will help keep the tennis fires burning brightly between now and the start of next year's Australian Open (which starts in only 9 weeks!). Remind me when the "off season" starts because it is so brief, I might actually miss it!




---
If you wish to provide a comment to the author of this Wild Cards column, please use this form. Tennis Server will forward the comment to the author.



Wild Cards Archives:
1998 - 2003 | 2004 - Present
If you have not already signed up to receive our free e-mail newsletter Tennis Server INTERACTIVE, you can sign up here. You will receive notification each month of changes at the Tennis Server and news of new columns posted on our site.
This column is copyrighted by the author, all rights reserved.
---