Across The Net with Vince Barr:
Mats Wilander and James Blake Interviews
By Vince Barr

(Vince interviewed Mats Wilander and James Blake at the
2011 Western & Southern Open, August 13-21, 2011)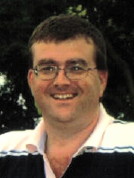 Vince Barr
I had the opportunity to sit down with former world's number one-ranked player Mats Wilander at the 2011 Western & Southern Open. In his career, which lasted from 1981 - 1996, Wilander won seven majors (three Australian Opens, three French Opens and one U.S. Open) as well as 33 total tournament titles, including the Western & Southern four times (1983, 1984, 1986 and 1988). I started off the conversation talking about the phenomenal year Novak Djokovic is having and compared it to the run that Rafael Nadal had back in 2008 when he won a series of events to eventually overtake Roger Federer for the # 1-ranked position.

Vince Barr (VB): Do you think that the time frame is shrinking where any given player can dominate the game for a long period of time?

Mats Wilander (MW): "Most probably, I think that's (the case) in every sport. There is less of a chance of someone dominating although I think that tennis is still one of the sports where you still could do it because it's one against one, obviously."

VB: What's driving the shorter amounts of time that players can hold the top ranking?

MW: "I think that the level of depth on the tour has (a lot) to do with it. They (top players) will eventually run into someone who has a great day and they lose to them and then that snowballs into someone else thinking that they have a chance to win. Suddenly, they lose two or three matches to guys that they shouldn't lose to and (players in) the locker room gets confident and thinks that they can beat them as well. That never used to happen in the past, so yeah, it's probably less. With Djokovic's style of play, he's not a Pete Sampras who played well on faster courts. Novak plays well on slow and fast, so with him, I think that he has a chance to dominate for as long as Roger Federer did."

VB: Since you retired, the depth on the tour has gotten much deeper than it was when you played. What's driving that?

MW: "Media coverage; tennis reaches many more countries. It's a global sport, mainly because of (guys like) Pete Sampras, Andre Agassi and obviously Federer and Nadal. We haven't yet seen players coming up who have been inspired by Federer and Nadal but it's just going to keep growing and we'll be getting players from everywhere. As far as differences in the game, the equipment has changed a lot, especially the strings; it has become an easier game to play. It's like in golf. You bring in the masses because you have to be talented to play the sport; you have to be strong and have some sense of hand-eye coordination. There are less (in terms of number) talented players who are good players today than there were in the past because it was a harder sport with worse equipment."

VB: There has been a lot of debate as to who the "best" player of all time is / was. Even just limiting candidates to those who competed during the Open era, can we really compare players from different time periods, like for instance, Laver vs. Sampras vs. Federer or Nadal and so forth?

MW: "I think that the argument (of determining who the best player was) is ridiculous. If there was some sort of "world record" in tennis to be had, you'd have to point to Novak Djokovic who set the world record THIS YEAR (his emphasis). I don't think that anyone has ever played better tennis than he is playing right now. You might argue for Nadal at last year's U.S. Open, but that was only for a couple of weeks. But to keep it up for this long (in one year), Djokovic holds the "world record" and it just so happens that he's # 1 in the world. At the same time, if you throw in Pete Sampras on the faster courts at Wimbledon, with those conditions, I don't think that there is anyone who would have beaten him. Even the way he played, 10-15 years ago, they still would not have beaten him because he serves too well. But you can't really do that (compare players from different eras). Roger Federer has won 16 majors and, as long as you are ahead in that count, I think you have to be considered the greatest player of all time."

VB: That brings up an interesting conversation I had with (former U.S. Davis Cup captain) Patrick McEnroe a few years ago after Pete had retired. I asked him that if he took Pete's play at the 1997 Wimbledon where he was just serving ridiculously well, losing like four service games in seven matches over a two-week period and then put him up against Roger Federer at the 2005 Wimbledon, where Roger was in the middle of his five-year reign of consecutive Wimbledon championships; who would win? Patrick had to think about it and then threw his hands up in the air and told me it was a tossup but that he would probably go with Pete in a five-set marathon with him winning 10-8 in the fifth set. Do you agree or disagree with his assessment?

MW: "I think I'd have to agree with Mr. McEnroe, I don't know how you would have beaten him at Wimbledon, (especially) with those conditions that they had back then. (Lately), it has gotten slower and slower and Pete would not have been able to play the same way now as he did back then (in the 1990s). Using that same style of play, Pete would not be able to win Wimbledon in 2011. It's just not possible; those courts are much too slow for that to work. Federer would probably have been a good serve-and-volleyer if he played back in the 1990s. But as to who would win that hypothetical match-up, Pete's serve (combined with the faster playing conditions) would have caused him to win."

VB: I don't know how much you follow the women's game, but Martina Navratilova has been kind of critical about the legitimacy of Caroline Wozniacki being the top-ranked player since she hasn't won a Grand Slam. It has happened before when Dinara Safina briefly held the top ranking without winning a major, so Caroline isn't the only player that has happened to. Can you be a legitimate top-ranked player without winning a major?

MW: "The only reason that she's # 1 in the world is so that we (the public) can identify players and name them rather than saying "the Danish number 1 Caroline Wozniacki" we can say the world's # 1 player, Caroline Wozniacki. But tennis is like a lot of other sports where you really don't care who's # 1 in the computer if you don't win majors. In tennis, we have four world championships each year (i.e., majors) and if you win one, you're the greatest player in the world. That can last for two weeks, four weeks, six weeks, etc. I don't think that you can be critical of Caroline Wozniacki, you have to be critical of the commitment level of the other players who don't play on a consistent basis. I understand that some of them get injured, but you have the same issue on the men's tour and you don't have the same problem (with a lack of top players showing up for big events). So, on the women's side, some may have bad luck, others might not have made a good commitment to the sport so they are not strong enough or fit enough to endure on the Tour for 10 years."

VB: Shouldn't every pro match count in the rankings?

MW: "Well, the only way that top players will "play down" (in smaller events) is if they can toss some unfavorable results and not impair their ranking. That's what Caroline did in playing the Swedish Open; she lost in the quarterfinals and won't have to count the result. It's a game we (the Tours) allow players to play with their ranking in order to get them to play more often as well as to participate in some lower-level tournaments. I don't know if this is happening or not, but a bigger issue could very well be these big corporations giving players bonuses for becoming the top-ranked player rather than winning majors. If that happens, then that would encourage players to focus more on preserving their ranking rather than winning majors which is what they should be focused on."


---


I caught up with James Blake on August 16, 2011 at the Western & Southern Open in Cincinnati after his 2nd round match victory over Fabio Fognini (6-4, 6-2). We talked about his match with Fognini, whom he had never played before today on the ATP Tour as well as some of his favorite memories here in Cincinnati. James has played here nearly every year since 2001, missing only the 2004 tournament the same year he broke his neck in Rome and missed most of the season recovering from that injury.

Vince Barr (VB): How did you go about preparing for the Fognini match since you had never played against him before?

James Blake (JB): "Well, I practiced with him, I knew how talented he is, he's unbelievably fast. His ground strokes are very hit or miss. He can get on fire and then you don't have much control but today I was able to dictate a little more and I was returning really well, so it went well for me."

VB: In the third set after the match was decided for the most part with you being up two breaks on his serve and not losing yours, there was a point where he crushed a cross court forehand for a winner that you had no chance to get and you just smiled. But a few points later, you basically did the same thing back to him, only yours went up the line but seemed to be hit with a little more emphasis than you normally give a point. Was that a "purpose pitch", to use a baseball reference; kind of driving the point home that you can also still hit some ferocious winners yourself?

JB: (laughing) "No, no, his shot was unbelievable. He was on a dead run, mine was on a second serve return. Like I said, he's got a ton of talent, so he can come up with that kind of shot. Hopefully, I have frustrated some opponents with those kinds of shots, doing that to them a few times as well. I was not trying to show him up in any way. I was just trying to win the point and that was the best way for me to do it, being aggressive on my forehand."

VB: When you are cruising in your matches, especially in the second set today, how do you stay focused in your match and not lose your concentration?

JB: "Well, I think that I have a healthy respect for my opponent, because I don't want to let up at all. I know that anyone in this tournament can come back; everyone here has come back from bigger deficits than that. I know I have and I've given away bigger leads than that. Sometimes, that just happens out here; guys are just too good, they get on a roll. Especially with his (Fognini's) talent, he could have gotten on a roll and got right back into it. So, I had to put the foot on the accelerator and try to get to the finish line."

VB: You've been coming here to Cincinnati nearly every year since 2001; what are some of your favorite memories of this tournament?

JB: "The doubles final (in 2002 with partner Todd Martin) has to be one of my favorite memories because it was my first title, ever; it was with Todd Martin, who is a really good friend of mine. I was just starting my career while he was sort of at the end of his. We really had great chemistry together. Also, with the doubles final, you generally don't get all that much fan support and we had a great crowd. It was amazing to have so many people come out to watch doubles and it was just a ton of fun. We really weren't feeling all that much pressure; we were just having a great time and I think it showed in my tennis. The next week, I won my first ever singles title in Washington, D.C. So, I remember that year and the doubles being real special. We actually did a press conference together afterwards, which you don't usually get to do; most of the time, you do them on your own. It was just a fun week all around."

VB: You've also had some tough draws here; one year, you had to play Federer in the first round (2005); another year you played him in the finals (2007) and now you get to play him again in your next round this year.

JB: "Let me tell you, it's much more fun playing him in the finals than it is in the first round (laughing). I remember in the 05 match, I came back and started to play some real good tennis. I had made the finals in D.C. (losing to Roddick) and was back to playing like my old self (prior to his broken neck) and then to draw Roger first round was a little tough luck because there were a lot of guys in the tournament I could beat that year, but he wasn't one of them (he said, laughing again). Playing him here again in the 07 finals, I was playing great tennis, beat Davydenko (in the semifinals), had a couple of other big wins, beat Kiefer (2nd round). The matches here are never easy but to make it to the finals here is pretty tough to do with how deep the draws are. I don't want to go into that 07 finals (where he lost to Federer, 6-1, 6-4) because he beat me down pretty badly there (laughing). It was a fun tournament up until he took it to me and that was a whole different level."




---
If you wish to provide a comment to the author of this Wild Cards column, please use this form. Tennis Server will forward the comment to the author.



Wild Cards Archives:
1998 - 2003 | 2004 - Present
If you have not already signed up to receive our free e-mail newsletter Tennis Server INTERACTIVE, you can sign up here. You will receive notification each month of changes at the Tennis Server and news of new columns posted on our site.
This column is copyrighted by the author, all rights reserved.
---