Across The Net with Vince Barr:
Tracy Austin Interview
By Vince Barr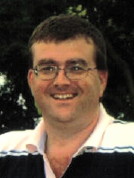 Vince Barr
Tracy Austin retired from women's professional tennis in 1983 after winning 30 singles titles, including two U.S. Open crowns (in 1979 as well as 1981), five doubles titles and one mixed doubles grand slam championship at Wimbledon in 1980 with her brother, John. With her 1979 U.S. Open Championship, Tracy set the record as the youngest singles winner in that event's illustrious history winning the title at the age of 16 years and nine months old (a record that still stands today). She first achieved the # 1 ranking on April 7, 1980 and spent a total of 21 weeks there (non-consecutively) throughout her career. The amount of time spent at # 1 might not seem all that consequential given the relative dominance at that position other women have achieved. For instance, Steffi Graff logged a record of 377 weeks at # 1 position throughout her illustrious career; Martina Navratilova put in 332 weeks at # 1, which is second-best and Chris Evert came in third with a total of 260 weeks atop the women's game. However, to dismiss Austin's career as insignificant would be a monumental mistake.

You don't win 30 singles titles in 18 years by just being a mediocre player. While it is generally true that the depth of talent in the women's game is far deeper now than it was when Austin played, the lack of depth actually forced her to improve her game. Why? Because she had to play other top-ranked players like Martina and Chris far more often than she perhaps would have had to if the playing fields were deeper. There seems to be an occasional upset of a top-ranked player by a lower-ranked player from time to time. This is especially true in a grand slam event where the playing fields consist of 128 players with no byes. A corresponding lack of depth in the women's game from 20-30 years ago (as compared to today's game) meant that top-ranked players had an easier path to the later rounds than they do now. This means that to win titles, more often than not you had to be the one to beat the other top players yourself without counting on other players to accomplish that task for you.

Out of 33 matches played against Martina, Austin won 13 while losing the other 20. Against Chris, Tracy won eight times and lost the other nine. To establish some perspective on her level of play against these two dominant players, consider how ESPN tennis analyst Pam Shriver fared in her match-ups with Evert and Navratilova. Both Tracy and Pam are nearly the same age with Shriver being about five months older. Shriver also teamed up with Martina to win numerous women's doubles titles. So you would think, theoretically at least, that Pam might possess some unique insights as to whatever weaknesses Martina possessed in her game (that Tracy did not have). You would be wrong! Pam played Martina a total of 43 times in singles competition throughout their careers and yet won only three of those matches. Shriver fared about the same when it came to her matches against Evert, winning only three of the 21 total singles matches that those two played against each other. This is not to say that Pam was not a great player in her own right; it simply highlights the fact that, while Austin had losing records against both Evert and Navratilova, she did not fare as badly as other players did on the tour at the time.

Tracy won a total of 335 singles matches against only 90 defeats (recording a 78.8% winning percentage) in her professional playing career. These days, she can be frequently heard doing commentary on both men's and women's professional tennis on the Tennis Channel following previous announcing engagements on USA Network (back when they covered the U.S. Open), Fox Sports, NBC and ABC-TV. I saw her compete in an exhibition of mixed doubles with partner Michael Chang (against Jim Courier and Chris Evert) in Surprise, AZ last October and managed to interview her after that match.

My Conversation With Tracy

You and Michael looked like you were having a lot of fun out there today (in the mixed doubles exhibition with Michael Chang in Surprise, AZ) with all those volleys and great shot-making. Talk a little bit about how much tennis you currently play these days. "I play about twice a week, but I think what's most important is that I keep it up. You know, it's consistent, because a lot of my friends who played on the Tour, when they have an exhibition (coming up), they will play a month or two beforehand (and that's it, whereas) I enjoy it. I am still passionate about it and therefore am (more) consistent about it and that's why I still play two to three times per week. And I think that helps (improve her commentary on pro tennis)." Have you played doubles with Michael previously? "I think we have. I play a lot of these events (mixed doubles exhibitions) and so does Michael. So, you tend to get paired up. He's just a really awesome guy off the court and on the court, you know, he's very low key and is very fun to play with. He doesn't get mad at you if you miss a forehand (she said that laughing), so that always takes the pressure off."

I've watched you often on the Tennis Channel with your television partner, Brett Haber. Talk about the phenomenal year that Novak Djokovic is having (in 2011). "Yeah, all I can say is wow with a capital W! I think that just playing in the Davis Cup (finals) last year (in 2010) gave him that extra belief that he needed to break into the top two and then become number one. For three or four years, he was number three and really couldn't make inroads amongst the top two (Nadal and Federer). So, I think that (the Davis Cup final in 2010) was important. That match shows you right there how important confidence is in the game. Just a few points here and there (which could have gone either way in the 2010 Davis Cup finals) as well as playing the big points better makes all the difference in the world."

Djokovic has switched to a gluten-free diet. Linda Cohn of ESPN noted on Sportscenter after Novak won Wimbledon (in 2011) how important this dietary change was in this ability to overtake Nadal as the top-ranked player in the world. When I spoke with him in Cincinnati earlier this year, he expressed the sentiment that the dietary change was important, but not necessarily the controlling factor as to why he has been able to dominate this year unlike in previous years. So, as a former professional athlete, could you set the record straight for us. How important is diet and nutrition in the context of being able to play tennis at such a high level? "Well, I think that area is looked into with a lot more depth these days than it was when I was playing. What you eat and when you do, in the context of your playing schedule, is very important. (Typically) you are supposed to eat something within 30 minutes after the end of your match. (Other factors have received increased emphasis these days as compared to when I played like) hydrating before your match, stretching, putting more time in the gym and so forth. All of these things make for a more physically demanding game and you have to do all of them if you want to be successful or else you'll get left behind."

In the women's game, there has been a bit of a rankings controversy regarding who the best player in the game is (at the time of the interview, Caroline Wozniacki was ranked # 1 without winning a grand slam singles title). Some of Caroline's peers have rallied to her defense, such as Maria Sharapova, who noted in Cincinnati that the time period for each player's breakthrough in winning a slam singles title is different for each player. In essence, she said that the media basically needed to back off their collective criticism of Caroline's game and allow her to develop on her own schedule. Martina Navratilova has been especially critical of Wozniacki's legitimacy as the top-ranked player since she has not won a slam singles title to date. But in my opinion, her critique seems to be a backhanded stab at how the rankings are determined rather than what Caroline has or has not done in the game thus far. And, in my opinion, her criticism seems to be a bit self-serving since she won so many titles throughout her career (167 singles titles including 18 slams as well as 177 doubles titles including 31 slam doubles and 10 mixed slam doubles titles). I don't think such a performance is repeatable these days given the depth of talent on tour, but what do you think about the rankings controversy?

"I don't think it's Wozniacki's fault that she's ranked # 1, she's just playing by the rules as to how that player is determined. Points are won for titles, regardless of whether or not it's a slam and the computer then determines who's # 1 based on the points a player accumulates throughout the year. I think that right now, we are at a lull in women's tennis, you know, without Serena (Williams) out there on a consistent basis. Once Serena starts playing consistently, I would expect her to retake the # 1 ranking very, very quickly. We need her in the game and it would be nice if Venus were to come back. It seems like we've taken a lot of big hits in the women's game the last two or three years all at one time with Justine's (Henin's) retirement, Kim (Clijsters)'s injuries (which prevented her from defending her 2010 U.S. Open title). In the past, we'd have one player retire but others would quickly step up to take their place, especially in the top 5. Now it seems like they have all come at once. It's really difficult (to determine a legitimate # 1) and then Caroline Wozniacki comes along and gets asked about it all the time about being # 1. And she seems to be struggling with it right now."

I asked Mary Carillo the same question about being # 1 in Cincinnati and she expressed a lot of disappointment in the Williams' sister's apparent lack of commitment to the game. Carillo pointed out that the last non-major that Venus played was a few years ago in Eastbourne (in Great Britain) which is a warm-up event for Wimbledon. What are your thoughts about getting both sisters to play more often on tour? "Well, that being said (about how often both players play) I think people need to remember that they are 30 and 31 years old and they are still out there. They started playing when they were 14. So, on one side, yes, they don't play that often or have as full of a schedule as some of the other top players. BUT (emphasis hers) they are still out there whereas Kim (Clijsters) retired at the age of 23 (to have her daughter Jada and then returned), Justine retired at the age of 25 (and came back very briefly). Both Williams sisters are still out there in the hunt for grand slam singles titles. I think that many people forget that side of the equation."




---
If you wish to provide a comment to the author of this Wild Cards column, please use this form. Tennis Server will forward the comment to the author.



Wild Cards Archives:
1998 - 2003 | 2004 - Present
If you have not already signed up to receive our free e-mail newsletter Tennis Server INTERACTIVE, you can sign up here. You will receive notification each month of changes at the Tennis Server and news of new columns posted on our site.
This column is copyrighted by the author, all rights reserved.
---