Across The Net with Vince Barr:
Michael Chang Interview
By Vince Barr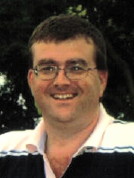 Vince Barr
Michael Chang turned professional back in 1988 and won the French Open the following year, which broke an American drought of winners at Roland Garros since 1955 when Tony Trabert hoisted "le Coupe des Mousquetaires" (or Cup of the Musketeers'). Many of you might recall that classic 1989 major final against Stefan Edberg where severe cramps at the start of the fifth set caused Michael to try serving underhanded, something I don't think I've ever seen before or since that classic match. Chang came from behind (two sets to one) and finally prevailed in five sets, 6-1, 3-6, 4-6, 6-4, 6-2. In his career, which lasted from 1988 - 2003, he won a total of 34 singles titles, including the one grand slam trophy in Paris. He was the runner-up in three other majors: the 1995 French Open finals (lost to Thomas Muster, 5-7, 2-6, 4-6); the 1996 Australian Open finals (lost to Boris Becker, 2-6, 4-6,6-2, 2-6) and the 1996 U.S. Open finals where he lost to Pete Sampras, 1-6, 4-6, 6-7 (3).

That 1996 final with Sampras was the closest Michael would ever come to being the game's top-ranked player. He started the Open that year ranked # 3, only 796 points behind top-ranked Sampras. Recall that in those days (before the rankings system changed in 2000); there were "bonus points" for beating the world's # 1-ranked player. So it was possible that had Michael managed to beat Pete in the U.S. Open finals that year, he might have had enough points to overtake Sampras as the # 1-ranked player in the world. Still, a career-best ranking of # 2 is nothing to be ashamed about and he did well in the six Davis Cup ties he participated in, with a career mark of 8-4 in singles play. I had the great fortune to attend one of those ties which was the 1997 semifinal encounter with Australia at Rock Creek Park in suburban Washington, D.C.

Against his peers, which is perhaps one of the best ways to measure how good an athlete was in his time, he went a combined 44-49 against the likes of Sampras, Todd Martin, Andre Agassi, Jim Courier, David Wheaton and MaliVai Washington. That group of players comprise the "golden age" of American tennis as most of those players came up around the same time and got better by beating up on each other. In Asia, Michael was considered to be the equivalent of American basketball star Michael Jordan in terms of popularity. He has used the platform provided to him by his athletic endeavors to establish the Chang Family Foundation which promotes the core values of Excellence, Integrity, Perseverance, Teamwork and Compassion. The foundation is especially active in Hong Kong and throughout China and other Asian countries.

His grand slam win was set within the context of the crackdown by the Chinese government over democracy protestors in Tiananmen Square. Many people might not see the connection between those two events. But Michael is a devout Christian and it was his opinion that God used his victory at Roland Garros to give hope and encouragement to all Chinese people everywhere who empathized with the protestors. For those of you not familiar with the incident, the Chinese government declared martial law in response to thousands of protestors who amassed in that square calling for democratic reforms in their government. Estimates range from several hundred deaths of peaceful protestors to several thousands.

On the court, Chang was known as a "burner" in that his speed was one of the most impressive facets of his game. Many fellow pros reported with a significant amount of frustration that when playing Michael, you had to hit three or four winners for every one that counted because he would be able to get to many shots that others couldn't. His best surface was, not surprisingly, hard courts, where he went 408-171, for a career winning percentage of 70.5%. In grand slam singles competition, Michael had 120-56 career win / loss record (a 68.2% winning percentage) and his overall career winning percentage was very similar to his grand slam performance (career win / loss record was 662-312 for a 68% winning percentage). Michael was inducted into the International Tennis Hall of Fame in Newport, Rhode Island, in the summer of 2008.

I had the opportunity to interview Michael after he played in the Champions series tennis event in early October last year in Surprise, AZ. He lost to Pete Sampras in the semifinals and teamed with Tracy Austin in the mixed doubles exhibition the following day.

Start of the interview

I saw your match last night against Pete and you played him many times on tour, going 8-12 against him throughout your career. Talk about how difficult it is to play Pete and the unique challenges he presents on court.

"Pete's never been easy to play against. You know, we've kind of gone back and forth a little bit throughout our career. Early on, I kind of had his number (Michael won six of the first eight matches against Pete in their career, from 1989-92). Then the results were reversed (Pete won 10 of their next 12 matches from 1993- 2001) after he won his first U.S. Open (in 1990). And in the last part of our career, we split some of the results. This year (2011), on the champions' tour, it's been a little bit of a mix as well. I think that with Pete, you know, you've got to hold your serve; he's looking for that one break (each set). Many of the times we've played, it's been that one break (that decided the outcome). So, it's a matter of getting that and making the most out of the opportunities you do have. Certainly, you are not going to get a lot of them, so it's very important to convert the ones you do have."

Since you were playing Pete last night, my mind flashed back to a match between the two of you that you would probably rather forget; the 1996 U.S. Open finals. Pete won 6-1, 6-4, 7-6 (3). The reason I bring it up was because if you had managed to beat him at that tournament, you would have been able to be ranked # 1 for the first time in your career. What are your memories from that match as well as the pressure, expectations and so forth resulting from being so close at such an important match between the two of you?

"It's one of those things that all you can really do is to just go out there, prepare the best way that you know how. At the end of the day, you drop in, give it your 100% and then you leave the winning and losing up to God. I feel very blessed in the aspect that I've had many opportunities to win. Sometimes, I've won, other times I've lost. On that particular day, Pete was just a little bit better than I was. So, under the circumstances, there wasn't really a whole lot I could do; so my attitude was to just keep fighting and hopefully, there would be other opportunities to win."

On a better note, you were the first of your generation to win a major at the 1989 French Open. Talk about that match in the context of your career. Also, could you please explain to me how you serve with cramps? I don't think I've seen anyone serve underhanded in an ATP or ITF match before or since you did in that final against Stefan Edberg.

"(Laughing) Well, I didn't! (Laughing more) I didn't serve very well with cramps. I was only popping my first serve in there, I don't know, at something like 60 miles per hour. So, the French Open is a tournament that has obviously been very special for me. It was an event that I wasn't expected to win; that I wasn't supposed to win, but I really felt like, because of the situation in Tiananmen Square, which happened on the middle Sunday, I almost think that it was God's Divine Intervention for me to go out there, get through those matches and to win. I think that (the Tiananmen Square incident) was much more important thing happening there than me winning the French Open. Hopefully, my win at Roland Garros gave some Chinese people around the world something to smile about during a time where there wasn't a whole lot to be happy about."

During your playing career, you were extremely popular in Asian countries who adopted you as one of their own on account of your Chinese heritage. I remember reading accounts of your popularity over there as being compared to the following Michael Jordan had in the U.S. through his basketball exploits. Nearly one-third of your titles came in Asia (12 of 34 as follows: 7 in China between Beijing (3), Hong Kong (3) and Shanghai (1); 3 in Indonesia (2 in Jakarta and 1 in Kuala Lumpur) and 2 in Japan (1 in Osaka and the other in Tokyo Indoor). Talk about your popularity over there. You helped spark an Asian tennis revolution.

"Yeah, it's been a lot of fun to see tennis grow in Asia as well as having the opportunity to play in various Asian cities throughout my career. When I first came out on tour, many of those events were just not there. They simply did not exist. More and more tournaments just popped up and now you're seeing some really, really big events there. So it's all the better for tennis that those events are there now. You are also seeing some players from there like Li Na who are starting to do well. Hopefully, it's a good sign for things to come."

I have to ask you about the pivotal role you played in the 1997 U.S. Davis Cup semifinals against Australia that was played at the H.G. Fitzgerald Tennis Center in Rock Creek Park, a suburb of Washington, D.C. I was fortunate enough to be able to attend all the matches of that particular tie. You had just lost in the semifinals in the U.S. Open to Patrick Rafter (3-6, 3-6, 4-6). I recall reading in one of the papers, perhaps the Washington Post, that Aussie captain John Newcombe's strategy was to beat you twice and use the Woodies (Mark Woodforde and Todd Woodbridge) in doubles to win that particular tie. In effect, Newcombe conceded the two points against Pete Sampras and decided to pick on you to try and get two of the three points needed to advance. As it turned out, that strategy didn't work out all that well for him as the U.S. won that round, 4-1. You played well in winning both of your matches in that tie; the first one against Patrick Rafter (6-4, 1-6, 6-3, 6-4) and the dead rubber match against Mark Philippoussis, 7-6 (5), 7-6 (2). Talk about your memories of that tie and the role you played in it.

"Obviously, I had a little bit of extra incentive there. We were on home turf and I had just lost to Pat at the Open. The court was just a little bit slower than it was at the U.S. Open, which gave me just a split second more to look at his serve. It made a difference; unfortunately, we ended up losing in the finals in Sweden that year (0-5 in Gothenburg, Sweden). As far as Newcomb's professed strategy for that tie, I guess I would not have really expected him to say or do anything else. I was the # 2 player there."

Well, being # 2 in the world is nothing to sneeze at; I mean, still. Wasn't his comments a bit insulting?

"I didn't look at it that way. You take things that some people say with a grain of salt, so to speak. But hey, every match is a different match and you have more opportunities to do well; so that was the way I looked at it."




---
If you wish to provide a comment to the author of this Wild Cards column, please use this form. Tennis Server will forward the comment to the author.



Wild Cards Archives:
1998 - 2003 | 2004 - Present
If you have not already signed up to receive our free e-mail newsletter Tennis Server INTERACTIVE, you can sign up here. You will receive notification each month of changes at the Tennis Server and news of new columns posted on our site.
This column is copyrighted by the author, all rights reserved.
---