Across The Net with Vince Barr:
Chris Evert Interview
By Vince Barr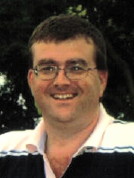 Vince Barr
Chris Evert was arguably the best American-born women's professional tennis player in the Open era. She spent a total of 260 weeks as the top-ranked player in the world, the first being November 3, 1975. That date is somewhat important since it also marked the start of the WTA computer rankings. Her last week at # 1 was towards the end of the 1985 tennis season (on November 24th) but she continued to play at a very high level for several years thereafter. In fact, she was a fixture in the world's top 10 for another four more years. Those 260 weeks at # 1 is currently third best behind Steffi Graff (377 weeks) and Martina Navratilova (332 weeks). Nearly half of her # 1-ranked weeks were consecutive (113) which is good for third-best of all-time. She also spent a total of 19 consecutive years in the year-end top 10 (from 1971-89) and in five of those years, she was the year-end top-ranked player in women's professional tennis (1975-77, 1980-81). When she finally retired at the end of the 1989 season, she had won a total of 1,309 matches against only 146 losses for a winning percentage of 90%. Only Margaret Smith-Court from Australia has a better winning percentage than Chris has (91.4% with 593 wins against 56 losses) but she also only played a total of 649 professional matches which is less than half of Evert's total of 1,455 total matches.

It is a classic case of making statistics say what you want them to say by slicing up the data to prove your own opinions where in actuality, you can't say which performance is better. Court won 24 grand slam singles titles vs. Evert's 18 but 13 of those titles came in the pre-Open era when the best players were prevented from competing in grand slam competition because they were "professionals". Also, the players were from different eras and never faced each other on court since Court was born in 1942 and Evert was born in 1954. So, let's just say that both women enjoyed very successful professional careers and leave it at that.

In grand slam play, Evert won a total of 18 singles championships (seven French Open titles, 2 Australian Open wins, 3 Wimbledon championships and 6 U.S. Open trophies). In addition, she also captured three grand slam doubles titles, two of them coming at Roland Garros and the other at Wimbledon. Those 18 grand slam singles crowns ties her with Martina for fourth best all time. One mark of a great champion, in my mind, is consistency over time, and not just in the "big" events like majors and Fed Cup. How do you play when the cameras are not on you in a less prestigious event, especially one outside the U.S. where media coverage might be scant to non-existent? Well, "Chrissie" as she has been affectionately called, won 136 other titles (not counting her 18 grand slam singles championships). If you combine the two categories, that gives her a total of 154 singles championships which is currently second-best of all time. Only Navratilova has more singles titles (167) than Evert. For comparative purposes, the great Steffi Graff won "only" 107 singles titles (including 22 grand slam singles championships) and posted a career win / loss record of 902 wins against 115 losses for a winning percentage of 88.7%

I caught up with Chris in Surprise, AZ last October when she was in town for a mixed doubles exhibition with partner Jim Courier as they squared off against Tracey Austin and Michael Chang. It was the first time I had the opportunity to see her play live and it was a lot of fun, even though they lost to Chang and Austin. One comedic moment came when Chrissie was the spectator on court as most of the action was being directed towards Courier's side of the court. He was scrambling around, trying to hit some ridiculous shots, where the objective was to keep the rally going for as long as possible. At one point in the rally, he yelled over to his partner "Anytime Chrissie, you want to help out, go right ahead" which prompted a laugh from the crowd. When that rally was over, Courier "collapsed" in exhaustion and wasn't moving on the court, pretending to have a cardiac arrest on court. Evert walked over in his direction, bent down and looked at him with a huge smile as if to say, "there is no way you are getting mouth-to-mouth resuscitation from me, Jimbo, so get up off the court". It was one of those "you had to be there moments" because the crowd immediately knew what was going on and they erupted in laughter. Courier then leapt to his feet, making a "miraculous" recovery and the match continued.

Start of the interview

Talk about your rivalry with Navratilova. When I was growing up in the 70s, it was the absolute best rivalry in women's tennis at the time. What made it so unique, from your perspective and why haven't we seen another epic rivalry like yours with Martina since you retired? "Well, first of all, there are so many women professional tennis players coming out of the woodwork. Tennis is very international now. It used to be the United States and a few other countries. Now, because there is so much depth at the top; like watching the U.S. Open, really, there wasn't a clear favorite. Any one of eight women could have won the tournament and because of that depth, the women are taking turns beating each other week in and week out. Look at the grand slams; you had four different winners this year (in 2011 with Clijsters winning the Australian, Li Na took home the French, Petra Kvitova triumphed at Wimbledon and Samantha Stosur won the U.S. Open) and I think that will prevent great rivalries from happening on a regular basis. You don't have one or two players dominating at the top like you did when I was playing," Evert noted.

You just talked about the depth on the women's tour; what do you think is driving that? Is it television coverage or are there simply more women choosing to play professional tennis these days as opposed to when you were playing? "Well, I think that at least in the Eastern European countries, players want to get out of their countries and come to America for all the freedoms that we have here that they do not have over there. I think that those players are also hungrier for success. There's always one role model. In Russia, for instance, they probably look at Anna Kournikova and look at what she has done with her fame and fortune and her being successful and they want to be like her," Chris said.

Well, maybe not exactly like her, I said with some amount of laughter to which Chrissie then chimed in with some laughter of her own and said, "except winning, of course, she wasn't that successful on the court" Evert noted. Kournikova did not win a single tournament in her days on the WTA Tour though she did win two "minor" ITF tournaments in Midland and Rockford in the U.S. Those two events are the equivalent of a "futures" or a "challenger" event on the men's tour. As such, results in those tournaments don't count as titles on the WTA Tour. "So, tennis is more international and tennis is either the # 1 sport or the # 2 sport in a lot of these smaller countries," Chris said.

At that point in the interview, Courier walked by and started teasing Evert about not giving him mouth-to-mouth resuscitation and she interjected that she wanted some photos of her standing over him and he just laughed and walked off. She then told me that "I actually thought about doing mouth-to mouth, and then I stopped myself and asked what the heck am I doing here (laughing)," Chris said. I then told her that it looked like they were having a lot of fun out on the court and she immediately agreed with me and said "Yeah, we had a lot of fun today. You've got to make it fun out there because we are not the players we once were. So, our personalities come out a little more than they did when we were playing professionally," Evert thought.

Talk about the pressures, the travels of playing tennis professionally and what it is really like to compete at the level that you did for so many years out there. "I think that women's tennis is a lot more intense now than when I played. It's more encompassing. When I was playing, you had family travel with you, maybe a coach and now, it's a big business. There is a lot more endorsements out there; you have more demands on your time; a lot more people on the payroll. There is a lot more prize money to be won. Players have stretching coaches, mental coaches, dietary experts, a trainer, a tennis coach and so forth. I'm just glad I came up when I did; I definitely prefer a more simple approach to tennis than the way it is now," Evert opined.

I look at the record book and your presence is all over the media guide. In your career, you won over 1,300 matches, had a winning percentage of 90%, you won 18 grand slam singles titles, spent 260 weeks in the # 1-ranked position and were a virtual fixture in the year-end top 10 rankings for all of the 19 years that you played! Is there anything that stands out to you as something you are most proud of in your professional career? In my opinion, people like you just don't exist in the modern game. What you accomplished is just so amazing, I am at a loss for words to adequately describe your accomplishments.

At this point, Chrissie started to blush ever so slightly and then laughed a little to herself as if to say that she can't believe all that she accomplished, either. But then, in a very humble, almost dismissive attitude towards her career, she said that "I don't know who that person is; it is amazing (which she said with genuine humility rather than any sense of boastfulness or arrogance). You have to keep in mind that at that point in my life, tennis was the most important thing to me," Evert concluded.

As you know, there has been a lot of criticism directed towards Caroline Wozniacki for being an "illegitimate" # 1 because she hasn't won a slam. What are your thoughts on this? "I don't know who else they could give that ranking to. She has been the most consistent player and has won a lot of titles in the last year. True, she hasn't broken through in a major yet but if the powers that be want to make sure that only grand slam winners can be # 1, then they have to allocate a lot more points towards those championships than they do now. Otherwise, I don't think there is much of a debate to be had. Caroline deserves to be # 1 because of her consistency and the fact that she has been playing a lot and winning titles," Evert noted.




---
If you wish to provide a comment to the author of this Wild Cards column, please use this form. Tennis Server will forward the comment to the author.



Wild Cards Archives:
1998 - 2003 | 2004 - Present
If you have not already signed up to receive our free e-mail newsletter Tennis Server INTERACTIVE, you can sign up here. You will receive notification each month of changes at the Tennis Server and news of new columns posted on our site.
This column is copyrighted by the author, all rights reserved.
---